Classical CDs Weekly: William Barton, William Lawes, Bernard Weinstock |

reviews, news & interviews
Classical CDs Weekly: William Barton, William Lawes, Bernard Weinstock
Classical CDs Weekly: William Barton, William Lawes, Bernard Weinstock
Ear-stretching sounds from Australia, English viol music and nostalgic, sweet-natured Americana
Saturday, 22 September 2012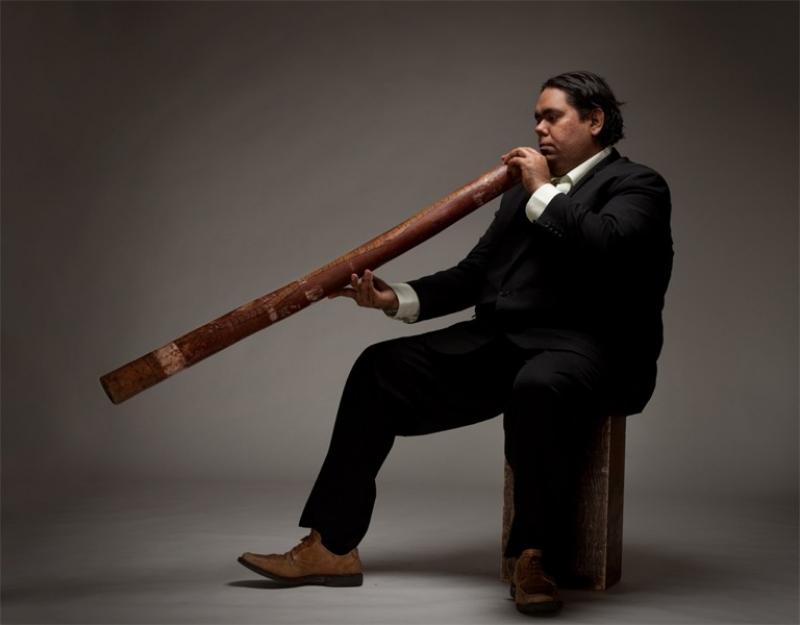 William Barton and didjeridu: 'the hit-in-the guts sound of air circulating through hollow timber'
Kalkadungu: Music for didjeridu and orchestra William Barton (didjeridu) (ABC Classics)
We all think that we know what a didjeridu sounds like. Mere words can't begin to describe the noise made by William Barton in full flow. It's a sonorous, low roar that sets your stomach wobbling, made more startling by the array of harmonics and overtones which buzz around over the top. There's also Barton's sheer technique, circular breathing allowing him to sustain notes for improbable lengths. Martin Buzacott's notes refer to the didgeridu as "the sound of the Australian earth, the ochre-coloured, hit-in-the-guts sound of intense air circulating through hollow timber". The casual listener would do well to start with Barton's three short solo pieces, each one artfully displaying just how expressive this ungainly instrument can be. And Buzacott is right – you can sense intense sun and hear the insects buzzing in this otherworldly, vibrant timbre.
The idea of mingling didjeridu with conventional western musicians sounds toe-curling on paper. Happily, there's no sense of dutiful worthiness in any of the music on this CD. Veteran Australian composer Peter Sculthorpe recast his orchestral piece Earth Cry after hearing Barton play. Despite the thick textures, Barton's rasp is always happily dominant, his grit adding to the work's craggy majesty. Sculthorpe's incorporation of didjeridu textures into his 2004 Requiem feels more troubled; a devotional, inward-looking choral setting begins to buckle under Barton's assault, as if he's locked outside a church service and can't get in. The most successful work on the disc is Kalkadungu, an imaginative, violent collaboration between Barton and composer Matthew Hinson commemorating a conflict between Aboriginal Australians and European settlers in the 1880s. Barton's own I Dream of Sacred… I am My Dream is an impressive chamber work and we get a pair of improvisations performed by Barton and his vocalist mother. A potential disc of the year.
Watch William Barton play the dijeridu:
William Lawes: Consorts to the Organ Phantasm (Linn Records)
William Lawes (1602-1645) spent most of his professional life as a much loved court composer to Charles I. He died from a bullet fired at the Battle of Rowton Moor near Chester, having joined the Royalist army at the start of Civil War. All of which is fascinating, Lawes's life overshadowed by the quality of his musical output. The pieces for viol consort on this gorgeous Linn release are consistently astonishing. It's not just Phantasm's luxuriant sound – listening to a well-played viol ensemble is like bathing in warm chocolate – more that Lawes's music is so endlessly entertaining. It's full of harmonic quirks, cadences which resolve in unexpected ways and the occasional discord fruity enough to raise even a 21st-century eyebrow. The package is rendered complete by erudite, exuberant sleeve notes by Phantasm's director Lawrence Dreyfus, whose enthusiasm for Lawes's music is intoxicating.
Lawes's Fantazy a5 from the C major set of pieces is presented as a musical game of tennis; lines bouncing back and forth between instruments. An Aire from the G major set becomes a two-minute drama infused with "the smell of muskets and roar of canons", with Dreyfus mentioning "a hyperventilated fracas of dissonant false relations". The music is worthy of the hyperbole; one tiny piece features an Ivesian collision of dance tunes, and the Fantazy a6 from the F major set closes with music which will alarm, astonish and delight. Sensational performances from Phantasm, aided and abetted by Daniel Hyde's discreet, sprightly organ playing.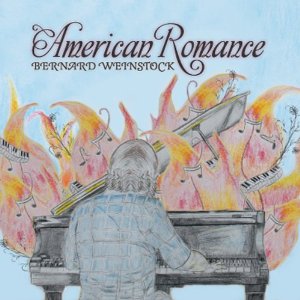 Bernard Weinstock: American Romance Bernard Weinstock (piano) (Calliope Music)
This album's co-producer refers to Bernard Weinstock's cycle of 10 pieces as "piano epics, composed by an exciting new master who brings fresh genius to the instrument". Within seconds of starting to listen you know that this is nonsense, but anyone in search of a little light relief in these troubled times will find much to entertain. Weinstock, a former Juilliard School student, can write effortlessly catchy tunes which reek of Americana. At his best his music has an impulsive, improvisatory quality, and it's not a surprise that the most touching piece here is American Beauty, two minutes of wistful on-the-hoof solo piano. It feels fully formed. Weinstock doesn't do anything fancy with his thematic material, and he usually knows when to stop. A Different Peace starts beautifully and is a highlight; such a shame that the over-orchestrated coda feels like an unnecessary afterthought.
At its best, American Romance brings to mind the noodling piano soundtracks to 1970s Peanuts cartoons, or accompaniments composed for silent films. Hearing the album blind, you'd never date it as coming from 2012. Weinstock's solo playing is consistently sensitive. The major gripe, as with so many crossover projects, is the two-dimensional, overmiked production – Weinstock's more intimate statements are frequently swamped by loud guitar solos, cheesy strings and overenthusiastic drum riffs which sound as if they've barged in from a different album. These sweet-natured melodies thrive perfectly happily when they're unadorned.
The idea of mingling didjeridu with conventional western musicians sounds toe-curling on paper
Explore topics
Share this article