DVD: Benjamin Britten and His Festival |

reviews, news & interviews
DVD: Benjamin Britten and His Festival
DVD: Benjamin Britten and His Festival
Tony Palmer's engaging 1967 BBC documentary receives a timely remastered release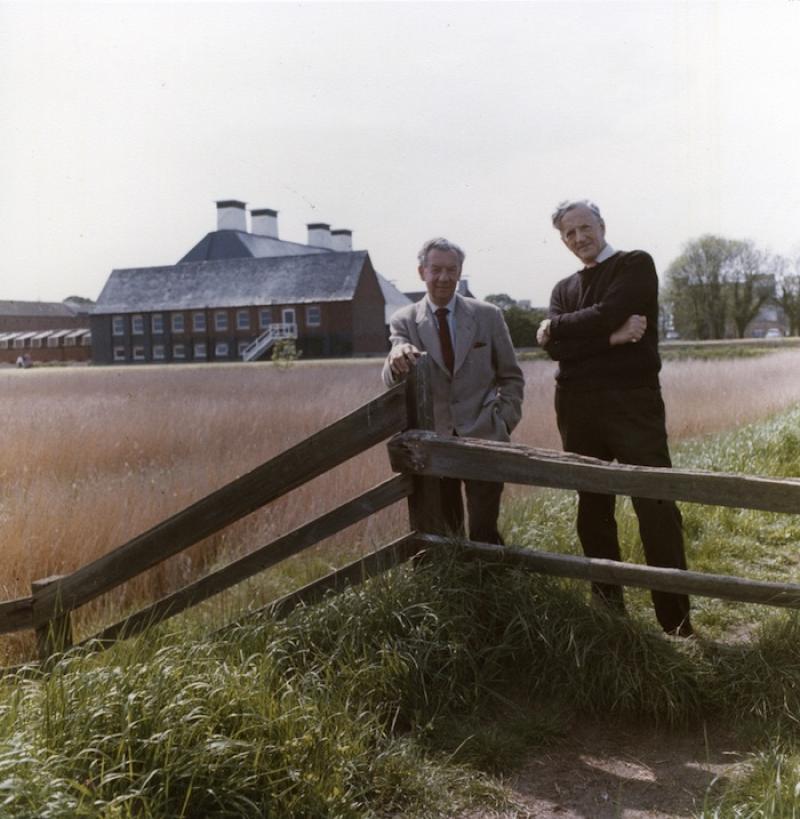 Benjamin Britten and Peter Pears outside Snape Maltings, 1969
Tony Palmer's first film was originally slated to be directed by Humphrey Burton. Palmer stepped up at short notice, quickly gaining the confidence of Britten and Peter Pears – neither of whom, it later transpired, really wanted to be filmed at all, until Palmer's appointment allowed them to have a far greater say in the production. You can sense the director's giddy excitement at being given so much access to a figure he clearly worshipped.
Britten's reputation, musically and personally, took a bit of a dip in the decades following his death in 1976 – allegations about his professional and personal relationships were made, and the fractious relationship between the festival held in his home town of Aldeburgh and the locals was questioned. In Palmer's film, the only shadows can be detected in the soundtrack; Britten's unsettling talent for writing music both celebratory and sinister heard in lengthy extracts from A Midsummer Night's Dream and The Golden Vanity. An Aldeburgh fisherman grumbles about the annual influx of concert goers, before conceding that he has nothing against Britten personally. Elsewhere, all is sunlight. Remarkable footage of the composer in action as performer and conductor is still mesmeric, whether he's playing Mozart with Sviatoslav Richter or recording The Burning Fiery Furnace in a rural Suffolk church.
Peter Pears sings Schubert, the voice still fresh-sounding. Margaret Price pops up as Titania. Guitarist Julian Bream (looking like a dishevelled Jimmy Carr) speaks with pride of at last having a Britten piece to perform after a 10-year wait. A US Air Force officer stationed in a nearby base explains how training exercises are rescheduled to avoid disrupting concerts. Britten was never a comfortable establishment figure, but he gamely accompanies the Queen at the opening of the 1967 Aldeburgh Festival. There are no extras, but Palmer's sleeve note is an entertaining read, and both image and sound are immaculate.