Classical CDs Weekly: John Cage, Schubert, Stravinsky |

reviews, news & interviews
Classical CDs Weekly: John Cage, Schubert, Stravinsky
Classical CDs Weekly: John Cage, Schubert, Stravinsky
Multiple versions of a 100 year old ballet score, a youthful cycle of symphonies and a comprehensive survey of music by a true original
Saturday, 02 February 2013
Exceptional orchestral playing in Marc Minkowski's new set of Schubert symphonies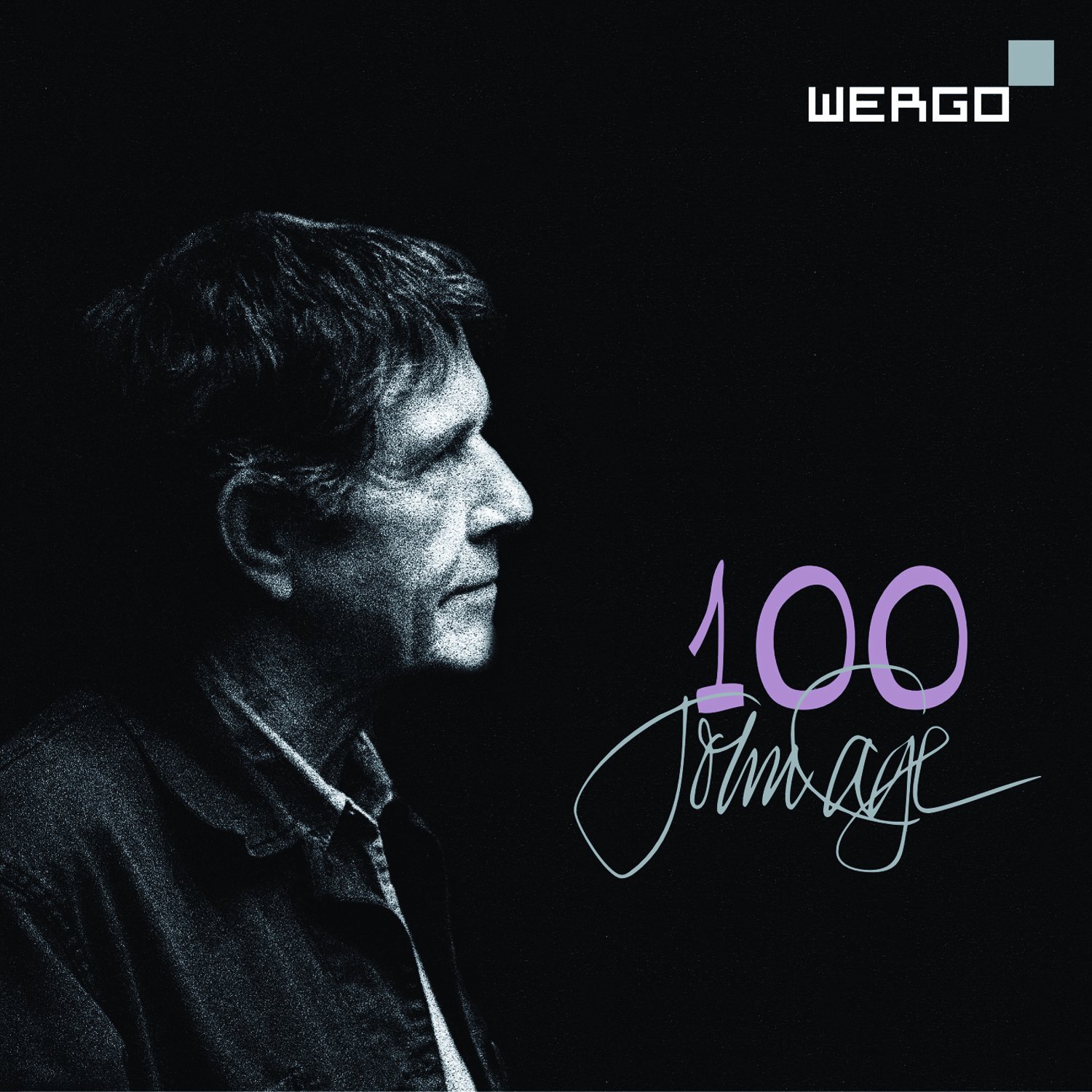 John Cage 100 Various artists (Wergo)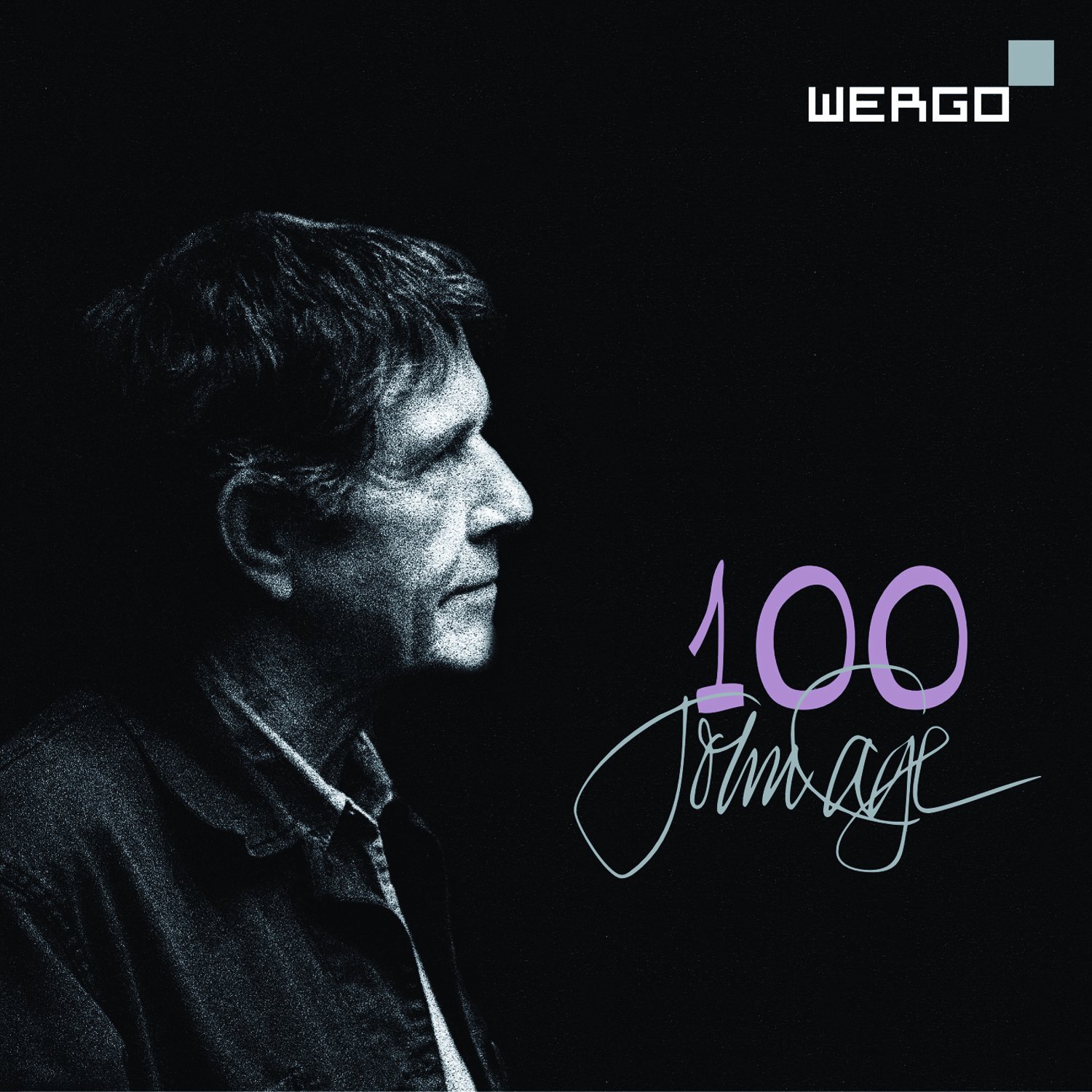 John Cage 100 Various artists (Wergo)
Wergo's handsomely produced box set was assembled for last year's John Cage centenary. Fans will lap it up, and one hopes that curious newcomers will take the plunge and open their ears to this extraordinary, approachable music. Joshua Pierce's 1970s album of the Sonatas and Interludes for Prepared Piano still sounds definitive. Cage's Table of Preparations is included in the booklet, listing in alarming detail the position, size and orientation of every bolt, washer and screw inserted in Pierce's piano. Inevitably, you start to wonder if the bell-like sounds and echoes of gamelan music would come across differently if the screws were placed at random. Still, the wonder lies in hearing these tiny pieces packing an expressive punch out of all proportion to their miniature scale. From here to Cage's 1958 Concert for Piano and Orchestra is quite a leap. This is a work which will never sound the same twice, its conductor functioning as a "human clock" in charge of an ensemble with an elastic number of participants accompanying a piano part whose 63 pages can be played in any order. Blimey. But listen carefully and you can feel the orchestra players responding obliquely to soloist Joseph Kobera's heroic, improvisatory solo.
Cage's Atlas Eclipticalis followed in 1964, the orchestral passages created in part by overlaying transparencies on a star chart. Individual musicians play as they wish, without direction from composer or conductor, the randomness slowly beginning to sound entirely unforced and natural. We've a disc of music for solo violin, with 1961's Variations II heard in a brilliant realisation for violin and glass harmonica. There are cello and piano arrangements of the Harmonies, extracted from a huge work composed for the American bicentennial celebrations in 1976. They're unexpectedly delightful. For the devoted, there's a disc containing a live performance of the radio play An Alphabet. Cage, in wonderful voice, plays James Joyce, in a piece as impenetrable as it's entertaining.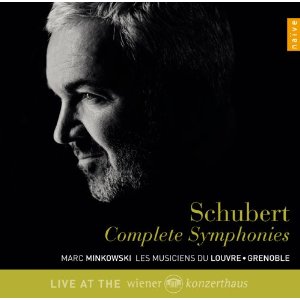 Schubert: The Symphonies Les Musiciens du Louvre Grenoble/Marc Minkowski (Naïve)
Given perfunctory performances, Schubert's early symphonies sound plodding and prosaic. You can feel slightly cheated, given that this composer's two final examples approach perfection. Marc Minkowski's period cycle, recorded live in Vienna, never treats the first six as a series of dry warm-up exercises. They rarely shock in Beethovenian style, but possess the ability to creep up insidiously until you begin to suffer withdrawal pangs when the CD player gets switched off. My Damascene conversion occurred a few minutes into no 3; the main Allegro con brio contains first and second themes which could sound banal in lesser hands. They're sublime here, and Minkowski's gentle pointing of the syncopated string line accompanying the second subject's woodwind theme is magically done. The same symphony's last movement contains some of the best orchestral playing I've heard in months. The converted will be bowled over by Minkowski's version of no 6, concluding with an exhilarating, opera buffa finale. It's music which you're embarrassed to admit that you've never taken much notice of before.
None of which would count for anything if the Unfinished and Great C Major were disappointments. Period timbres lend the former a huskier, more subdued tone, the narrow-bore trombones adding plenty of colour. And this C Major doesn't feel like too much of a good thing, despite Schubert's exhaustive repeats. Minkowski's unforced geniality in the Scherzo's trio is a joy. Amazing stuff, and beautifully recorded in a glowing acoustic. This team's Haydn symphonies were an event back in 2010 – their Schubert box is just as good.
Watch Marc Minkowski conduct Schubert's 5th Symphony
Stravinsky: Le Sacre du Printemps 100th Anniversary (Decca)
Igor Stravinsky's Le Sacre du Printemps was first performed in May 1913. Decca have assembled an extravagant 20-disc box set containing 38 different performances of the ballet score. Those of us with less time and money can purchase this more modest anthology, containing six different recordings and an audio documentary on the history of the work. Le Sacre is a piece which you can lose yourself in – the regret is that only one of the performances included here has genuine historical significance. Pierre Monteux conducted the first performances in Paris, and his 1956 version with a hard-pressed Paris Conservatoire Orchestra is compelling. These players sound as if they're traversing a precipice, and there are several moments where you fear the worst. But the effect is raw, invigorating and pungent, helped by astringent wind sonorities. Only Valery Gergiev's superbly theatrical Kirov account from 1999 runs it close.
Elsewhere, the one major disappointment is Pierre Boulez's soulless, though painstakingly accurate, 1991 recording with the Cleveland Orchestra. Riccardo Chailly, with the same orchestra, sounds more engaged and excitable, though his reading pales next to a combustible, volatile account given by an ageing Antal Dorati in Detroit. Esa-Pekka Salonen's Los Angeles performance is also exciting, but doesn't grip like Gergiev's. Which, like Monteux's, is marvellous because you can feel the players occasionally struggling with the notes. This is a work which should never sound too easy.
Jon Tolansky's rather portentous narration on the fourth disc shouldn't put listeners off what develops into a fascinating documentary. It's remarkable indeed to hear the voice of Marie Rambert recalling the premiere performance. Deborah Bull describes endlessly replaying an LP of the work while struggling to learn it. Gergiev's points regarding the work's enduring danger and shock value are eloquently made.
The booklet lists in alarming detail the position, size and orientation of every bolt, washer and screw inserted into the prepared piano
Share this article