Daniel Kitson, Theatre Royal, Brighton |

reviews, news & interviews
Daniel Kitson, Theatre Royal, Brighton
Daniel Kitson, Theatre Royal, Brighton
Comedian who eschews the usual routes to fame proves to be both incisive and decidedly different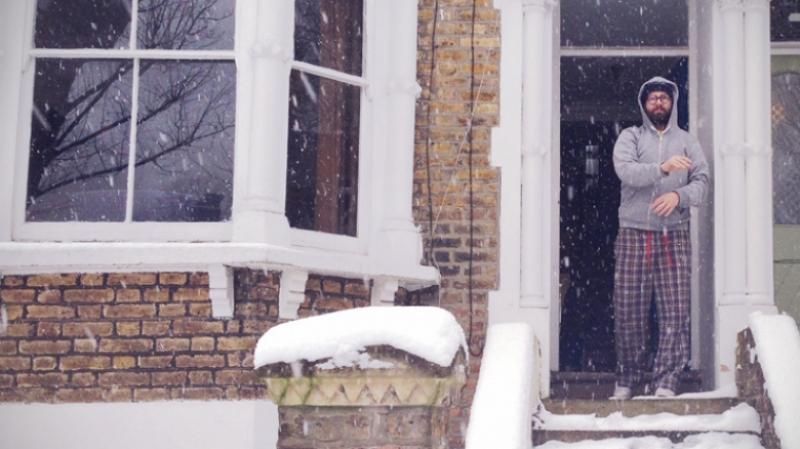 Another dossy day in Daniel Kitson's mansion house, presumably
Aware I was going to see a stand-up comedian at the Brighton Festival but not knowing much about Daniel Kitson, the opening of his new show, After The Beginning, Before The End, bemused. On he wandered, shaven bald of head, geeky, bearded, wearing specs and a librarian-style brown jacket. He sat in a nondescript red chair at a small table with a cup of tea and pressed buttons on an electronic gizmo which began to burble sweet abstract electro bleeps. Then he went into a monologue which ceased an hour and 40 minutes later. With a brief, humble goodbye he wandered off in much the same way he arrived. But it was quite a monologue…
"Not knowing much about Daniel Kitson" is a lie. I'd never heard of him. However, every time I mentioned his name friends and associates frothed at the mouth. "The comedians' comedian," they said. "The only reason you haven't heard of him is he doesn't do telly," they advised. "The best stand-up around," they pronounced with certainty.
The thrust of the night wasn't really stand-up comedy. It was more akin to an extremely offbeat lecture
When I eventually looked him up online, the wall-to-wall compliments continued. It's easy to see why. Kitson's way with words is fantastic. He tangles fearlessly with an extensive vocabulary, using lateral wit to conjure narratives in which he portrays himself as a commitment-phobic, faintly pervy, rich recluse who doesn't know how to fill his empty days. His is a world where watching a film instead of TV in the evening feels like an achievement, where his solo sessions at his own pool table stand in for any desire to have children, and where occasional, purposefully tawdry references to his interactions with the opposite sex tip this skilfully sketched persona into the realms of the comically seedy.
Among all this he weaves ponderings on an ongoing theme – his and humankind's delusions regarding memory. The night is punctuated by a sample of dialogue he triggers which ostensibly details an occasion in his past. As more of it is revealed, it adds a quiet philosophical edge to the proceedings and, at the night's end, he deconstructs it with bleak, clear-eyed existentialism. The full house seemed keen to guffaw with glee, to get their money's worth, and Kitson produced enough off-kilter observational humour to be worthy of it. He delivered tales of his 10-year-old self's warped first wet dream; a deadpan assessment of the Mooncup; a hilarious, sweary colloquial assessment of the joys of the British Museum, a preposterous dictation of what does and does not constitute "groceries"; and he informed us with cheeky charm why Googling ourselves was a complete waste of time compared to when he does it.
The thrust of the night wasn't really stand-up comedy, though. It was more akin to an extremely offbeat lecture. Kitson came across as a fascinating, intellectual eccentric who feels compelled to share too much, to drag us into his questing, tortured universe, peppering unpalatable truths and queasy revelations with humour - but only just. The show was, perhaps, a little too long but it was also insightful – if not actually belly-laugh funny – so the mind was left satisfied simply to be reeling in all kinds of intriguing directions.
He conjures narratives in which he portrays himself as a commitment-phobic, faintly pervy, rich recluse who doesn't know how to fill his empty days
rating
Explore topics
Share this article