Gallery: Only in England - Tony Ray-Jones and Martin Parr |

reviews, news & interviews
Gallery: Only in England - Tony Ray-Jones and Martin Parr
Gallery: Only in England - Tony Ray-Jones and Martin Parr
Two photographers of English social mores in the Science Museum's new space for photography and digital technologies
Monday, 23 September 2013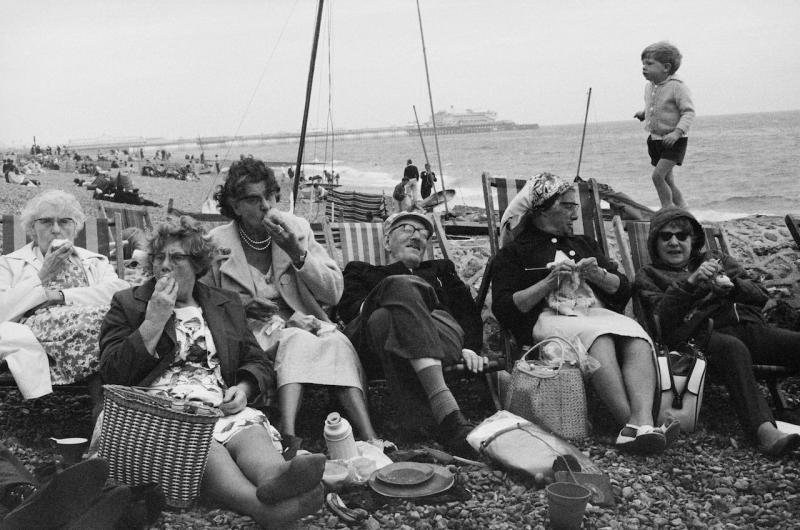 Tony Ray-Jones, Brighton, 1967
Tony Ray-Jones is one of the hidden greats of British social documentary photography. A huge influence on photographers working today, he documented the English at play with great empathy and often surreal humour. Touring seaside resorts during the latter half of the Sixties, his acute observations of English social customs and eccentricities were, he says, intended to capture a distinctly English way of life "before it became too Americanised".
Martin Parr cites Ray-Jones as the single biggest influence in his work. Though his images are framed in a far more formal way, there is a great display of tenderness in Parr's early black and white work which might come as a surprise to many. The detached gaze, somewhat edged with the cruelty or at least harsh judgement that many have observed of his highly colour-saturated images from the Eighties onwards, is nowhere in evidence here.
In the mid-Seventies Parr immersed himself in the communities of Hebden Bridge, where he lived soon after graduating from the photography department at Manchester Polytechnic. He named his photobook The Non-Conformists after the Methodist churches that defined the area's character back then, although, of course, also for its double-edged meaning. It is a way of life now wholly lost in that region of West Yorkshire.
The pairing of these two photographers in the Science Museum's new Media Space, a collaboration with the National Media Museum in Bradford, which houses the National Photography Collection, is a spark of brilliance – a decision to first look back on a lost England, an England in transition when photography itself was in transition, in a venue built to look forward to a new age of digital technologies.
Selected by Parr, this inaugural exhibition is in three parts: some 60 images by Ray-Jones; Parr's photos from The Non-Conformists series (the last two images in the gallery below are from the series); and 50 previously unseen images from the Ray-Jones archive, held at the National Media Museum. You can both trace Ray-Jones' enormous influence on the younger (by 11 years) photographer, yet see how Parr has already developed a distinct voice.
Included in the exhibition are examples of the copious lists and notes Ray-Jones kept throughout his working life, including one that states, "DO NOT BE BORING". He was never that, and although he died aged just 30 from leukaemia in 1972, he leaves a remarkable visual legacy.
Click first image to enter gallery:
A decision to first look back at an England in transition, when photography itself was in transition
Explore topics
Share this article