Classical CDs Weekly: Hindemith, Charles Ives, Erkki-Sven Tüür |

reviews, news & interviews
Classical CDs Weekly: Hindemith, Charles Ives, Erkki-Sven Tüür
Classical CDs Weekly: Hindemith, Charles Ives, Erkki-Sven Tüür
Estonian orchestral music, a bracing American symphony and a sparkling orchestral anthology
Erkki-Sven Tüür, Laura Mikkola and Paavo Järvi in Frankfurt
Miraculous Metamorphoses: Music by Hindemith, Prokofiev and Bartók Kansas City Symphony/Michael Stern (Reference Recordings)
There's still some debate about the proper title for what's usually referred to as Hindemith's Symphonic Metamorphosis of Themes by Carl Maria von Weber. One of the piece's jokes is that music of real zest and exuberance has a dry-as-dust moniker. If you're not familiar with the piece, start here.This is an unashamedly populist work, one of the Hindemith's first commissions after arriving in the USA in 1940. He was a meticulous musician, and Michael Stern's Kansas City Symphony performance shows what can be achieved when a band on inspired form makes the effort to play what's actually written. Not that this is an over-careful, prosaic reading. It sparkles, abounding in oft-hidden detail. The eerie mix of string harmonics and bells at the start of the Turandot: Scherzo has rarely sounded so mysterious. And I've never enjoyed the chirping winds which bounce over the March's horn quartet so much. Rich, natural-sounding recording too – the expansive moments never suffering from congestion.
Anthologies of sparky 20th-century music are rarely this enjoyable. The eccentricities of Prokofiev's Love for Three Oranges suite aren't shied away from, and Stern's lightness of touch is a constant pleasure. The Infernal Scene bristles with macabre humour and the Flight soars. All brilliant – as is a nifty traversal of the suite from Bartók's Miraculous Mandarin. Wonderful solo clarinet and splendid leering trombones, but you can't help worrying that the music's darkness is at odds with the jollier Hindemith and Prokofiev items. Don't read the synopsis. Just revel in the the noise – the closing minutes are terrifying. Nifty Mondrian-inspired sleeve art too.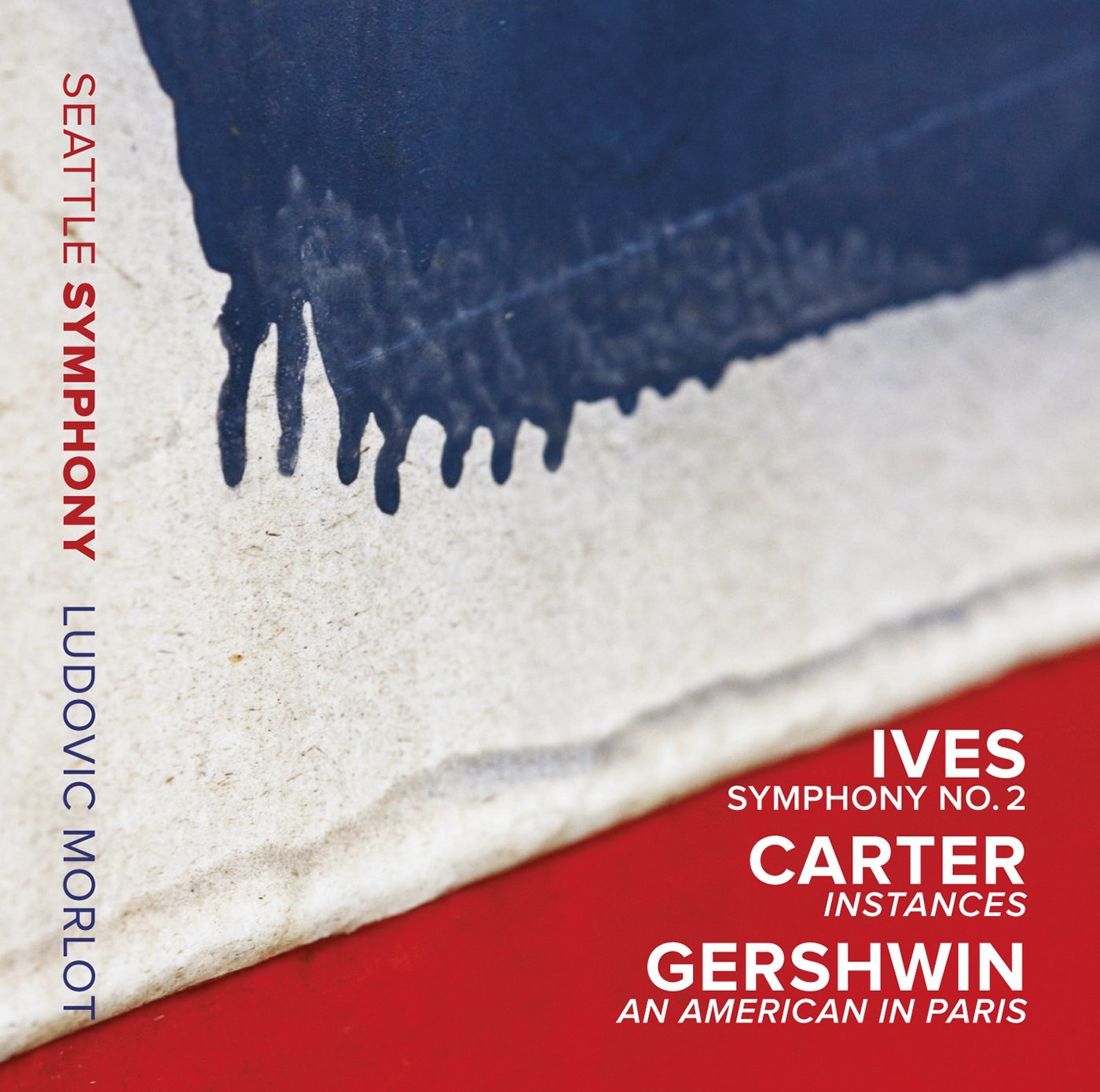 Ives: Symphony no 2 (plus music by Elliott Carter and Gershwin) Seattle Symphony/Ludovic Morlot (Seattle Symphony)

Charles Ives' bolder music is perplexing stuff – for all its occasional wonders, there's occasionally the sense that he was feeling his way in the dark, filling his manuscripts with sounds and effects that he knew were impossible to realise. Which is why it's such a pleasure to come across a breezy new live recording of his warmly accessible Symphony no 2. This is a supremely accessible, big-hearted work which offers a perfect introduction to this composer's sound world, a rip-roaring voyage from strait-laced European rigour to brash New World populism. Ives had a sound academic background, and spotting the references to Brahms, Bach and Dvořák is part of the fun. And just when you think that this symphony's behaving a little too politely, he'll throw in a snare drum and piccolo, or dramatically speed up the musical argument like a cinematic fast-forward. References to American popular song begin to dominate, and the final minutes are an ecstatic blast – a brazen overlay of competing march themes. The effect is both comic and profound, as if we've suddenly arrived in the modern age. The best performance remains Bernstein's DG New York account, but this nimble live one from Ludovic Morlot's Seattle forces is fresh enough to live with. He doesn't observe Bernstein's cuts, but he does follow the great man by lingering on the final discord. Enjoy – it's the musical equivalent of Monty Python's Foot of Cupid.
Elliott Carter knew Ives, and this CD includes Carter's last orchestral piece, Instances. If you're a fortysomething struggling to remember where you left the house keys, it's a little humbling to listen to lucid, colourful music composed by a centenarian. This is a vibrant, vivid miniature, richly scored and packing a lifetime's wisdom into eight minutes. Carter's music is not always accessible, but Instances is remarkable. A taut performance of Gershwin's baggy, likeable An American in Paris is a bonus. An enjoyable, nicely-recorded disc - one of the first releases on the Seattle Symphony's own label.


Erkki-Sven Tüür: Symphony no 7 'Pietas', Piano Concerto Laura Mikkola (piano), NDR Choir, Frankfurt Radio Symphony Orchestra/Paavo Järvi (ECM)
Estonian composer Erkki-Sven Tüür's 2006 Piano Concerto sounds spectacular on this ECM disc. It's the sense of air, the colour – this is extravagantly scored music, but Tüür always gives his ideas space to blossom and breathe. Not that there's any indulgence and waffle either; a strength of the work is its concision, and after 20 minutes you're left wishing the work was longer. The years that Tüür spent as keyboardist and composer for the Tallinn prog-rock outfit In Spe must have helped him think quickly and avoid indulgence. The concerto's three-movement structure is easy to assimilate – the slow, primeval opening music smartly realised. Soloist Laura Mikkola slowly summons a recalcitrant orchestra into life, starting with a thunderous pedal C. Her playing is beyond reproach. At times it's as if there's a third hand helping out – a brilliant passage four minutes into the opening section has a high staccato one-note pattern ringing out over fiendish swoops and swirls in left hand. Tüür's percussion writing is spectacular, especially in the groovier finale. And he leaves us wanting more; the concerto's coda a haunting, bleached landscape.
Tüür's choral Symphony no 7 is subtitled Pietas – in Paul Griffiths' words, "the symphony, as voiced by its voices, is prayer." That the vocal sections are sung in English translation does highlight the occasional banalities of texts which could have been extracted from The Little Book of Calm. The thoughts of the great Jimi Hendrix sit a little uneasily alongside those of Mother Teresa and Saint Augustine. Somehow it all hangs together though – the luminous orchestral textures offer consistent pleasure, and Tüür's choral writing is assured and idiomatic. Excellent performances and superb engineering.
Overleaf: watch Leonard Bernstein conduct the finale of Ives's Symphony no 2
If you're a fortysomething struggling to remember where you left the house keys, it's a little humbling to listen to lucid, colourful music composed by a centenarian
Explore topics
Share this article