CD: Richard Thompson - Acoustic Classics |

reviews, news & interviews
CD: Richard Thompson - Acoustic Classics
CD: Richard Thompson - Acoustic Classics
Thompson goes solo for a deft career retrospective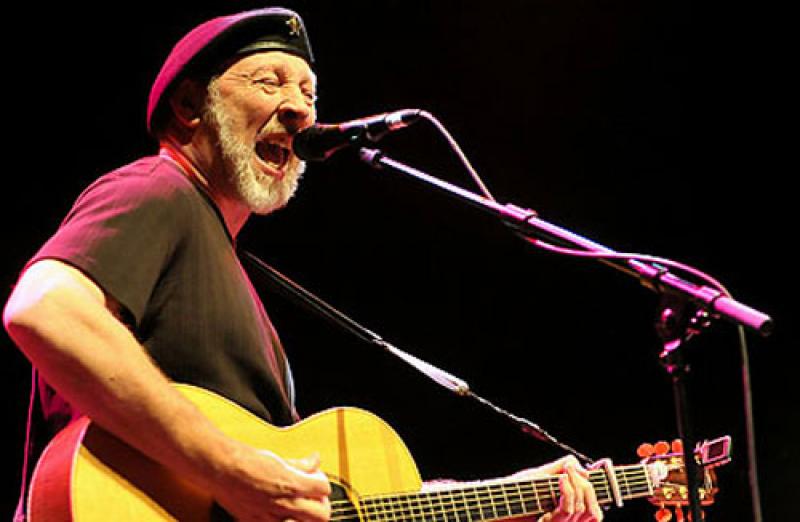 Six-string maestro: Richard Thompson
There are two Richard Thompsons – the deft acoustic magician and the electric guitarist shaking the rafters and the bones of the most committed air-guitar headbangers. He's unique in that no other guitarist could kick out the jams on the electric and seduce and beguile with the acoustic the way Thompson does.
While his records are band affairs, his stage work encompasses band and solo acoustic tours. I recall seeing him in a small club in Paris, in the early 2000s, playing one of the best acoustic sets I've ever heard, and though it's more than 30 years old now, one of my favourite Thompson albums is Small Town Romance, recorded live and acoustic in New York soon after his final split from Linda.
Acoustic Classics is his first solo acoustic studio album, ranging through his career with Linda and his many solo albums – opening with 'I Want To See The Bright Lights Tonight', closing with the beautiful 'Dimming Of The Day', and in between, offering the likes of 'One Door Opens', '1952 Vincent Black Lightning', 'Beeswing', and 'When The Spell Is Broken'.
It's fascinating to hear what he does with a heavy electric song like 'Shoot Out The Lights', where he brings band dynamics to six strings in a bravura solo arrangement. It can't match the sinister power of the original, and lacks the brutal punctuation of drummer Dave Mattacks' slow, heavy tattoo of a beat, but it's a fascinating alternative approach, and it's this quality that suffuses the whole album.
I'm not sure it approaches the intimacy of a great live solo set – I think I would have preferred these reversions to have come from an intimate little gig like the one I experienced in Paris – but the artistic commitment and technical achievement is palpable. Acoustic air guitarists will be in heaven.
It's a fascinating alternative approach, and it's this quality that suffuses the whole album
rating
Explore topics
Share this article