Classical CDs Weekly: Christmas CDs, Part 1 |

reviews, news & interviews
Classical CDs Weekly: Christmas CDs, Part 1
Classical CDs Weekly: Christmas CDs, Part 1
Seasonal delights: a rarely-heard Christmas opera, plus carols ancient and modern
Saturday, 12 December 2015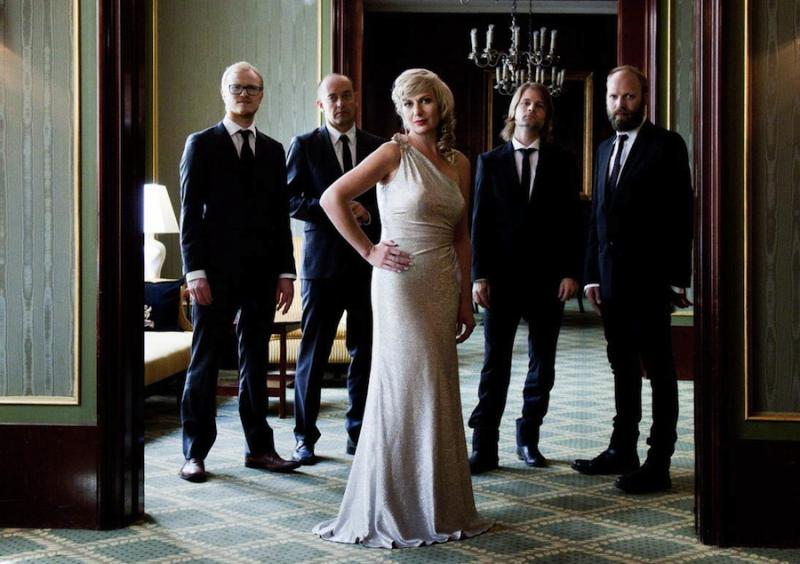 Music for a while
Hindemith: The Long Christmas Dinner American Symphony Orchestra/Leon Botstein (Bridge)
Hindemith's delectable pantomime Tuttifäntchen remains one of my favourite seasonal discs, and now we have the first English-language recording of one of the composer's last works. The Long Christmas Dinner is a single act opera written in 1960 in collaboration with Thornton Wilder, an adaptation of his 1931 play. This is a highly affecting, gently moving piece, compressing 90 years into 50 minutes; Wilder and Hindemith show us the rise and fall of a middle class family through a sequence of seasonal junkets. One of the work's many charms is hearing just how well the pair complement each other. Wilder's unfussy libretto is matched by Hindemith's transparent, lyrical score – technically brilliant and deftly scored, the voices are never overwhelmed. It mostly sounds like vintage Hindemith, though neo-classical Stravinsky and Copland must have been influences.
There's a wistfulness at the heart of the opera."Time flies so fast..." sing the characters in the central trio, and Wilder's text makes frequent references to the need to remember, though, as with all family occasions, any gravitas is offset by humble chit-chat. Characters are born, grow up, move away, argue and die (offstage) before our ears. It's the stuff of life, and intensely moving. Highlights include a wonderful sextet and a touching, melancholy final scene. This live performance is faultless. Sara Murphy and Jarrett Ott are especially good in multiple roles. Conductor Leon Botstein keeps the piece moving, with excellent orchestral playing. The Long Christmas Dinner deserves a professional UK staging. But, until that happens, buy this disc. Great notes and full libretto provided, though the packaging is unnecessarily bulky.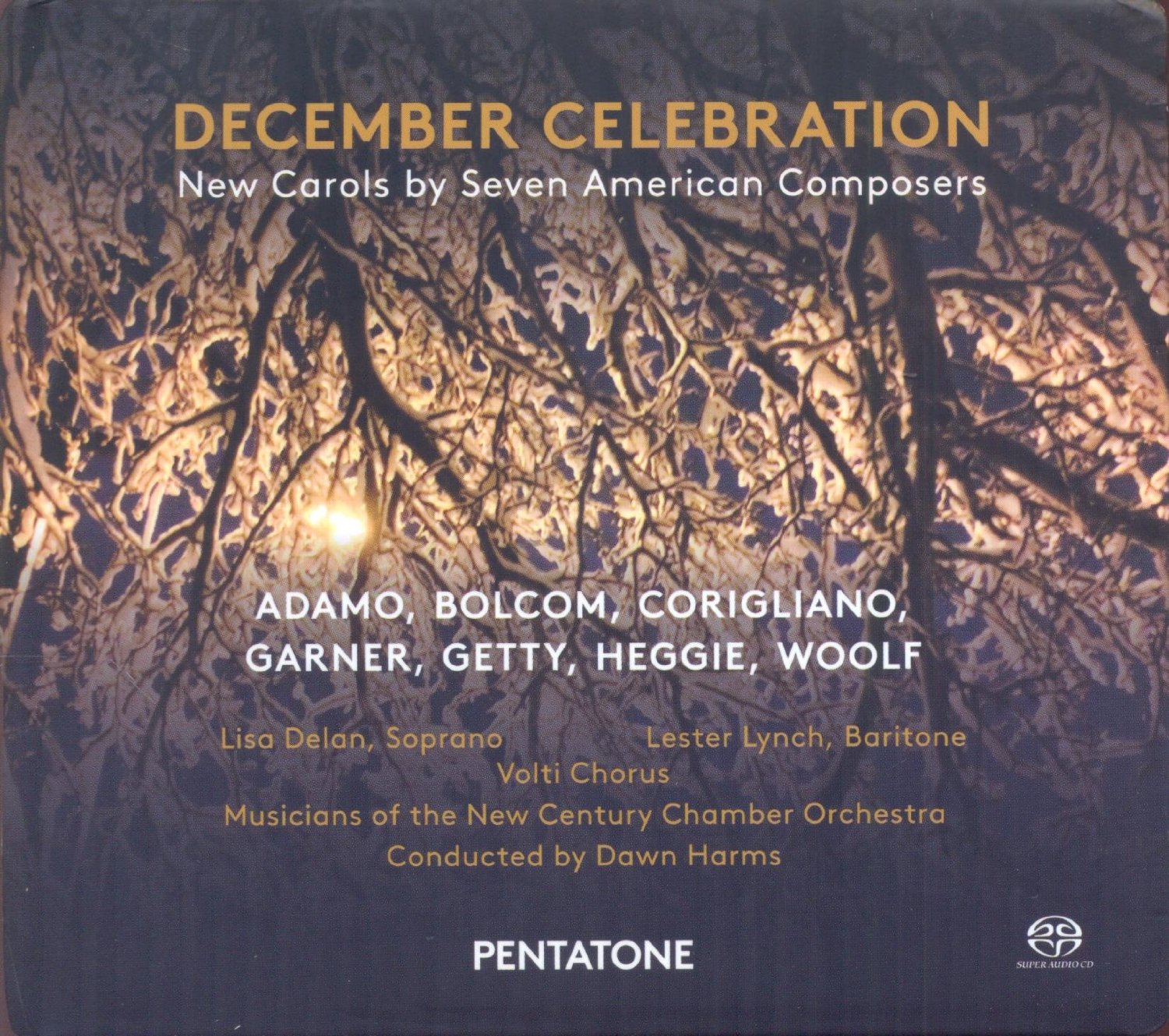 December Celebration: New Carols by Seven American Composers (Pentatone)
John Rutter might seem to have the market in singable contemporary carols sewn up, but he's not the only composer who can churn them out. This beautifully recorded anthology, sweetly performed by the Californian Volti Chorus under Dawn Harms, is a mixed bag, though the high spots are memorable. There's little information given about the background to the disc, other than Pentatone stating that "Gordon Getty inspired us with his composition of delightful new carols to invite a group of American composers to celebrate the season in music." Getty's four secular carols are indeed delightful, each one short and witty. "Candles on the Tree" is superb, its list of pre-Christmas tasks set to insistent, catchy music. It's hard to resist a number which rhymes cream cheese, chick peas and "someone find the mint, please." Equally lovable is a carol by Joan Morris and William Bolcom, its text adapted from The Wind in the Willows, with a typically breezy, diatonic piano accompaniment.
Mark Adamo's "The Christmas Life" sets a poem by Wendy Cope, though the warmth of the text doesn't translate to the music. Jake Heggie's On the Road to Christmas is a six-part cycle for soprano and strings, including an imaginative reworking of Good King Wenceslas and an austere, haunting version of "I Wonder As I Wander". Heggie's concluding Christmas Time of Year is lovely, the string backing just the right side of schmaltzy. Luna Pearl Woolf's "How Bright the Darkness" is delicious, as is "Posada", from David Garner's Three Carols. But John Corigliano's "Christmas at the Cloisters", written for baritone and a very creepy Hammond organ, could cause nightmares. Skip instead to Getty's sweet, bell-laden arrangement of "Silent Night". Soprano Lisa Delan and baritone Lester Lynch impress, as do choral and orchestral forces conducted by Dawn Harris. All handsomely performed and well-engineered.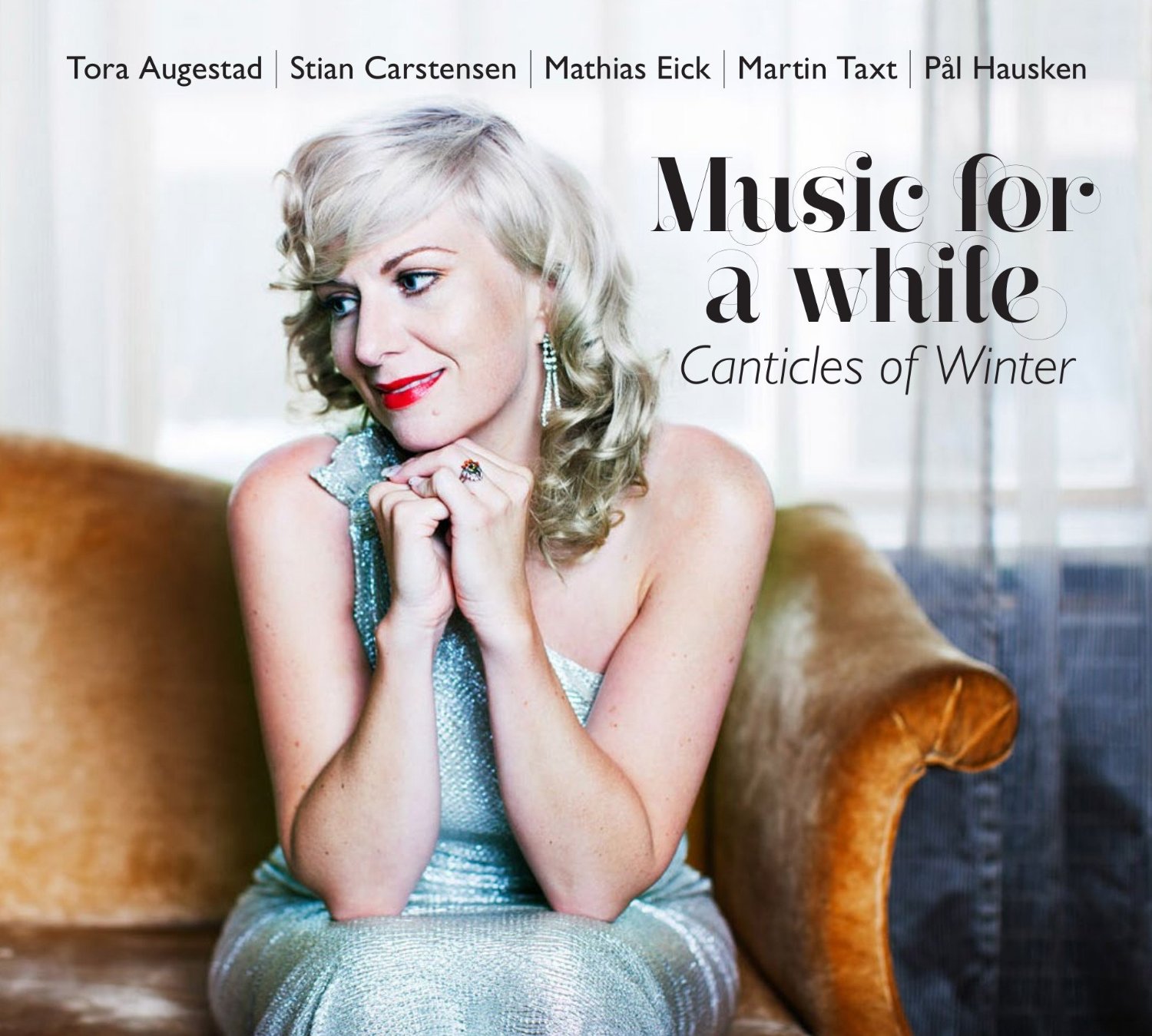 Music for a while: Canticles of Winter (Grappa)
This Norwegian offering, though, is much earthier and more intense. You don't need a crack choir and syrupy orchestral forces to conjure up the spirit of Christmas. Tuba, squeezebox and a single vocalist can be far more potent. Stian Carstensen's chilly, wheezy accordion playing on this disc is brilliant, the effect of his playing neatly summed up by David Nice's sleeve note: "you're more likely to shiver in the cold than be warmed by the fireside". Which shouldn't imply that these downbeat, slightly crumpled carol performances aren't consoling; this downbeat, stately disc has moved me as much as any Christmas disc in years. The entry of the pedal steel during singer Tora Augestad's matchless delivery of "In the bleak midwinter" is gorgeous, as are the weary banjo chords which appear halfway through an equally beautiful take on the Wexford Carol. Other well-known numbers include a tender, spare Coventry Carol and a disconcertingly lovely version of "In dulci jubilo".
The rarities are more alluring still: the magnificent, downbeat Dutch/Norwegian carol "Kirken den er et gammelt hus" boasts some lovely trumpet playing from Mathias Eick, who also shines in "Mitt hjerte alltid vanker". Schubert's "Gute Nacht" from Winterreise has an entirely winning folksy informality. We get beguiling arrangements of Bach, Handel and Dowland. The very best is saved until last, with a wonderful take on Purcell's "Now winter comes slowly". A disc for life, not just Christmas.
It's the stuff of life, and intensely moving
Explore topics
Share this article