CD: Vangelis – Rosetta |

reviews, news & interviews
CD: Vangelis – Rosetta
CD: Vangelis – Rosetta
The synth legend heads off on a mission to outer space
Sunday, 18 September 2016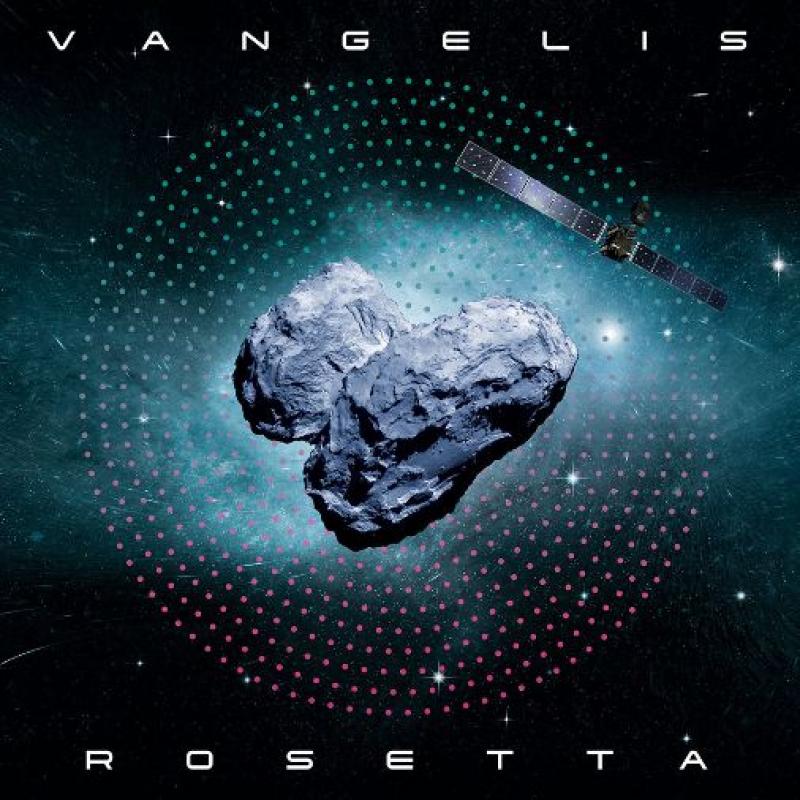 Vangelis: Caught between a rock and some black space
The career of Evangelos Odysseas Papathanassiou, better known to us as Vangelis, has been as wide-ranging as it has influential. From his beginnings as one-third of the almighty Aphrodite's Child, veering from light, classy psychedelic pop to triumphant, thundering progressive rock, to his later incarnation as a synth soundtrack wizard capable of being both visionary (Blade Runner) and unashamedly populist (Chariots of Fire).
He has nothing left to prove, there is no need for him to grandstand, and so it comes as no surprise that his latest project, a composition written for and commissioned by the European Space Agency, is a personal one. Vangelis' self-professed fascination with the cosmos has resulted in Rosetta, a 13-track sort-of-soundtrack to commemorate the mission to land a space probe on a comet hurtling through space. To give that some sort of scale, imagine trying to catapult a grape onto the back of a kestrel in a strong wind.
From little more than 15 seconds in, the big, synthesised strings announce, in a voice that could not be prouder if it tried, "Hey! It's me! Vangelis! Hiya!" Some spinning arpeggios whizzing around our heads indicate that his might not just be the orchestral Vangelis at play, and indeed on certain tracks ("Albedo 0.06", "Perihelion") there's a real sense of his thrusting, experimental heyday. It is, however, often accompanied with brass that's perhaps too big and bold to sit entirely comfortably – and also sounds like it's been played through a colossal cinema sound system…
That's entirely fitting, as it happens, since the overwhelming feel of the piece is filmic. "Rosetta" is the slight exception – and the most 'pop' moment here – but even that sounds like Roy Budd doing a sotto cover of a Spaghetti Western tune.
However, if there is a problem with Rosetta as an album, it lies in the suggestive cinematic tropes it employs. The music is, if anything, too descriptive, too literal, and leaves the listener with very little work to do. It can, on occasion, feel like watching a documentary film on a telly with no picture. It's certainly testament to how well Vangelis can script his music, and that's a skill in itself, but it doesn't always make for the most consistently engaging listen.
Big, synthesised strings announce, in a voice that could not be prouder if it tried, 'Hey! It's me! Vangelis! Hiya!'
rating
Explore topics
Share this article