Chris Patten: First Confession - A Sort of Memoir review - remembrances of government and power |

reviews, news & interviews
Chris Patten: First Confession - A Sort of Memoir review - remembrances of government and power
Chris Patten: First Confession - A Sort of Memoir review - remembrances of government and power
Reflections of a Tory grandee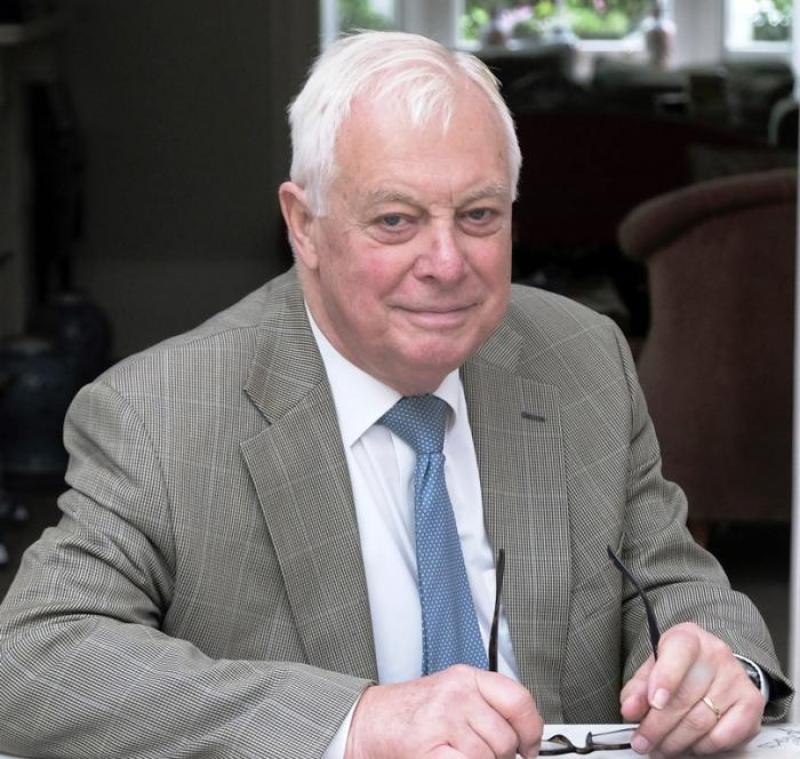 Chris Patten: sins of ommission and commission
It's 25 years since Chris Patten lost his seat as Conservative MP for Bath. The 1992 election was called by an embattled prime minister, bruised by the Maastricht Treaty (remember "the bastards"?). Neil Kinnock had been expected to win, Labour ahead in the polls until the last.
Party chairman Patten orchestrated the campaign so perhaps the exigencies of the role left little time to attend to his own constituency. In any event, to those disappointed that the Tory order was not overturned, Patten's defeat was a cheering moment in a grim night.
He felt "sick at the humiliation" but a consolation prize was soon offered by John Major, one that came with a fancy dress costume and innumerable baubles and flunkies: the last British governorship of Hong Kong before it was handed back to the Chinese. Patten accepted, "after talking to Lavender", whose career at the bar was put on hold. It was a glamorous posting though he had to put up with the carping of former PM Edward Heath, who "denounced" him even as he stayed under the Governor's roof.
First Confession is a well-written book, mercifully not a linear trudge through life and career but an examining of it in a dozen thematic chapters, the first and last dealing in some depth with Patten's Catholic faith. Many old-fashioned Catholics would argue that Catholicism, and Christianity in general, is incompatible with the central tenets of modern-day Conservatism: in 2014, think-tank Theos found that Catholics were the most left-wing of Christian groups and more pro-welfare than Anglicans. Iain Duncan-Smith, another Catholic Tory, surely worships a vengeful God.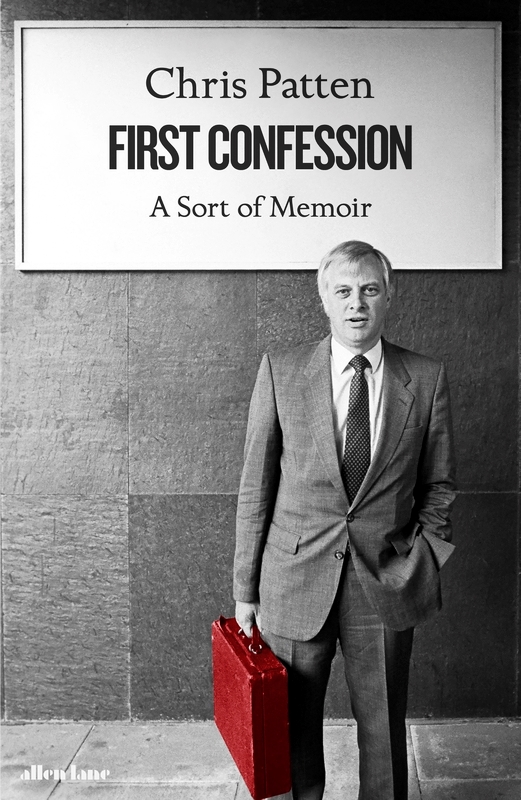 Patten spends some pages explaining why – on returning from his post-Oxford sojourn in the United States on a Coolidge Fellowship, something of an extended jolly which included work on John Lindsay's campaign for the New York mayoralty – he decided to hitch his wagon to the Conservatives. Robert Peel, Harold Macmillan and Rab Butler were the principal reasons and, on the Labour side, Harold Wilson, whom he disparages. Yet he notes that "the best things to emerge" from the 1960s and '70s were "the Open University, Roy Jenkins's reforms at the Home Office, avoiding getting involved in the Vietnam War and the joining the European Common Market". Of those, Wilson can take credit for the first three. Theresa May is currently destroying the fourth.
Perhaps in another time Patten would have chosen differently, though one suspects not for he appears to feel that if he, a lower-middle-class boy from Greenford, could make it then so can anyone. He knows he was lucky, admits to having been a bumptious and smug youngster (a scholarship to St Benedict's, another to Balliol) and acknowledges that today "inequality is too high in financial terms". He acknowledges too that his unbroken ascent up the ladder owes much to Oxford contacts but suggests, "without undue vanity", that it was his performance that counted. That may be so, but it's not always the case. "We do have an establishment in Britain… who run much of the country and many of its institutions" – though that's surely better than France, where the top jobs are secured by those who survive the "fiercesome examination culture". Professionals who know what they are doing! These days, Britain can't even manage inspired amateurs.
Patten provides an engaging read, a trip down memory lane for those old enough to remember the three-day week and the poll tax riots, but inevitably leaves questions unanswered. Did Mo Mowlam ask him to chair the Independent Commission on Policing in Northern Ireland because he was Catholic or despite it? (He had served in the Province as a junior minister in the days when it was a problem to be managed rather than solved.) And in his brief tenure as Chairman of the BBC Trust, was he perhaps less than fastidious querying Newsnight's evidence about Lord McAlpine's alleged involvement in a paedophile ring because he'd heard that McAlpine had cheered his 1992 defeat? There's no Catholic self-examination – only a quick exit from the BBC on grounds of heart surgery. The fancy dress of his Oxford Chancellorship seems more alluring.
Of the PMs he served as an MP, he likes and admires Major unreservedly ("a brilliant negotiator… one of the most decent people ever to lead the Conservative Party") and grudgingly admires Thatcher. Heath was conniving and self-serving, backing Alec Douglas-Home over Butler because he guessed that meant the path to No 10 would soon reopen. An anecdote is horribly revealing: arriving at Heath's Albany home one Saturday morning with Ronnie Millar to write a party political broadcast, Patten was kept waiting an hour. Eventually, "Heath appeared in a vast kimono-style dressing gown… like a character from a Savoy opera. No apology, just a brusque 'Right, care and compassion this morning, I believe'. At 1pm, his housekeeper arrived bearing a solitary lobster and a half-bottle of Chablis. 'Have you chaps eaten yet?' 'No,' we replied, enthusiasm mounting. 'You must be jolly hungry then,' he replied, munching and sipping on."
Of May and David Cameron, there's only passing mention: the book went to press as the election was called. A pity because, though his Europhile preferences are clear, it would have been good to read a full exegesis of the Tory predicament by that now rare beast – a cerebral Conservative.
First Confession: A Sort of Memoir by Chris Patten (Allen Lane, £20)
Patten spends some pages explaining why he decided to hitch his wagon to the Conservatives. Robert Peel, Harold Macmillan and Rab Butler were the principal reasons and, on the Labour side, Harold Wilson, whom he disparages
rating
Share this article