Highlights from Photo London 2018 - something old, something new |

reviews, news & interviews
Highlights from Photo London 2018 - something old, something new
Highlights from Photo London 2018 - something old, something new
Apps, augmented reality and Henry Fox Talbot rub shoulders at London's annual photo festival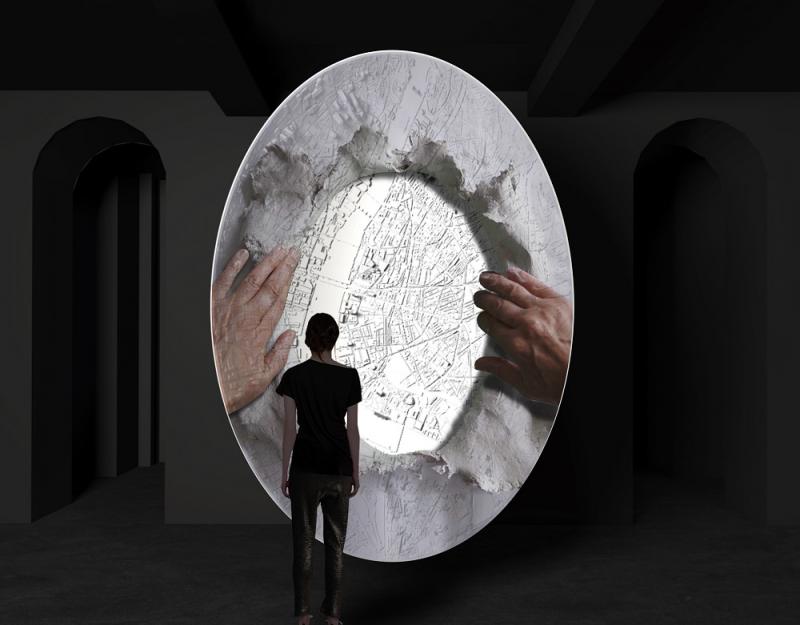 Es Devlin, 'Mask concept image'
Photo London seems much better this year, mainly because I am at last able to find my way around the labyrinthine Somerset House without getting lost in photography. Things got off to a good start when I bumped into Annie Leibovitz in reception. Actually "bumped into" isn't quite the right expression – she and her entourage went through like an express train.
This year's Photo London "Master of Photography" is Edward Burtysnki, whose enormous images, often taken from above, show in a strangely beautiful way what we are doing to the planet. There is an "augmented reality" aspect. Download the app, hold your device up to the photo and things pop out.
Taking the prize for best device of the show is Unwavering Vision #3. You stand before the screen, choose your year and subject and up come the photos from the archive of the International Center of Photography. With luck, and pressing the right button, you can also hear the photographers talking about their work. Hours of fun. Not yet available as an app but surely it's only a matter of time. Other shows include Sun Pictures Then and Now: Talbot and His Legacy Today, which shows images by Fox Talbot and contemporary works by artists he has inspired such as Hiroshi Sugimoto (Pictured above right: Talbotized 012, 2013). Also worth catching is Es Devlin's Mask, an ovoid projection-mapped sculpture made specifically for Somerset House which is a mixture of city and brain with hands peeling away projected surfaces (main picture).
For my money, the best in show is White Cube's exhibit of Darren Almond's dreamlike landscapes. Massive and mysterious, they dominate their space. Since 1998, Almond has been making a series of landscape photographs known as the "Fullmoons". Taken during a full moon with an exposure time of 15 minutes or more, these images of remote geographical locations appear ghostly, bathed in an unexpectedly brilliant light where night seems to have been turned into day. Many of Almond's works are from locations such as the Arctic Circle, Siberia, the holy mountains in China or the source of the Nile (Pictured below: Fullmoon@Autumnal Alps, 2014). When I say this exhibit is the best "for my money" I should be more careful. These works are for sale and my favourite, Fullmoon@Baltic Coastline would cost me £75,000. I hope that includes the frame.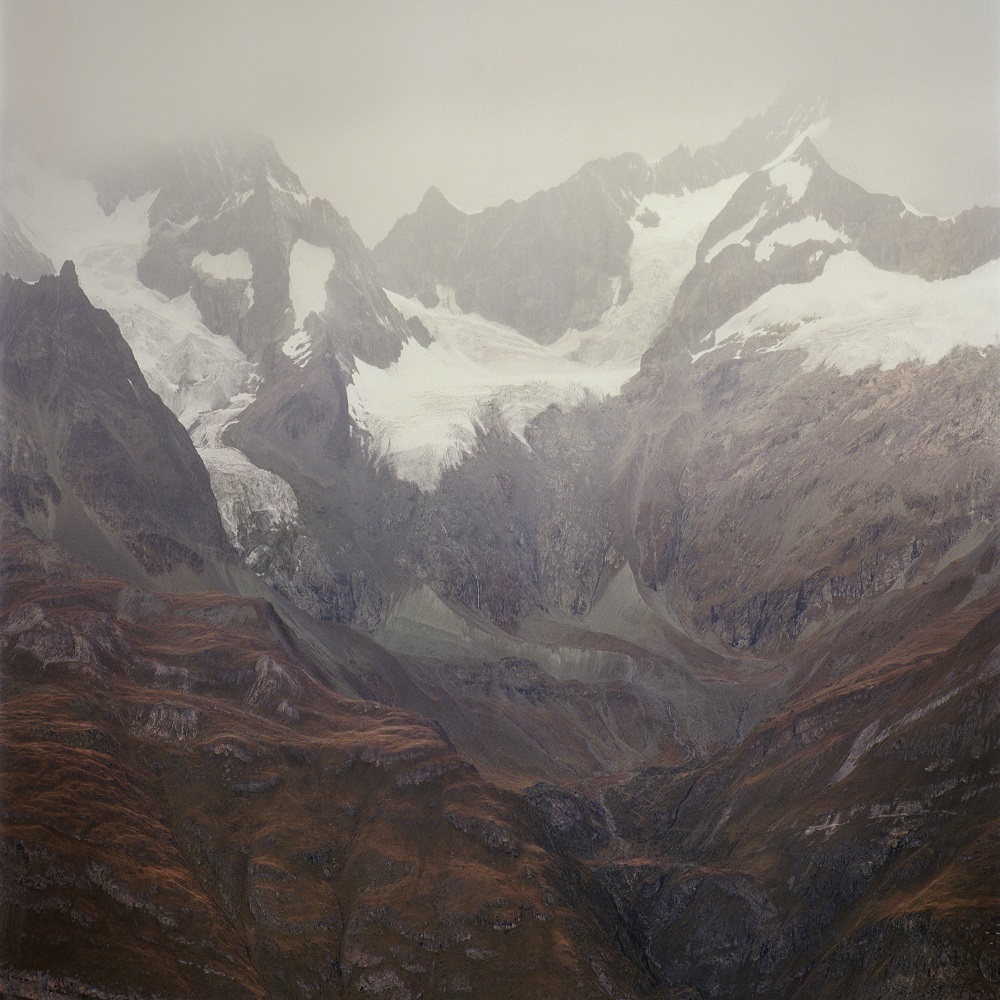 And then there are the galleries - 111 of them from 18 different countries showing everything from the established to the contemporary, from the great to the not-so-great. You can spend a happy hour or two there. If you like snaps, Photo London is the place to be, but take a map. Despite my newfound confidence I got lost on the way out and ended up in the snooker room.
An ovoid projection-mapped sculpture made specifically for Somerset House, 'Mask' is a mixture of city and brain with hands peeling away projected surfaces
Explore topics
Share this article