Honeyland review - tipping nature's balance |

reviews, news & interviews
Honeyland review - tipping nature's balance
Honeyland review - tipping nature's balance
Insightful documentary on Europe's last wild beekeeper
Friday, 13 September 2019
Last of the wild beekeepers, Hatidze Muratova
Tamara Kotevska and Ljubomir Stefanov's new documentary, Honeyland, is a lament for a vanishing world. Captured with the delicacy of honeycomb, it focuses on the last wild beekeeper in Europe. Hatidze Muratova lives in rural Macedonia on a craggy farm without running water or electricity.
Her ailing, aged mother, Nazife, is her only company. They may bicker, but there's a great deal of love, shown in the way Hatidze spoon-feeds her yoghurt and honeycomb, or washes her hair over a basin.
Despite the hardships of her lifestyle, Hatidze is content. She is the wild bee's caretaker. As she gathers honey, she merrily chants the mantra she lives by, "half for you, half for me." Living this way, she knows there will be enough for everyone when winter comes, including the bees that sustain her life. Nor does she grumble about walking four hours to the nearest city to sell jars of her honey.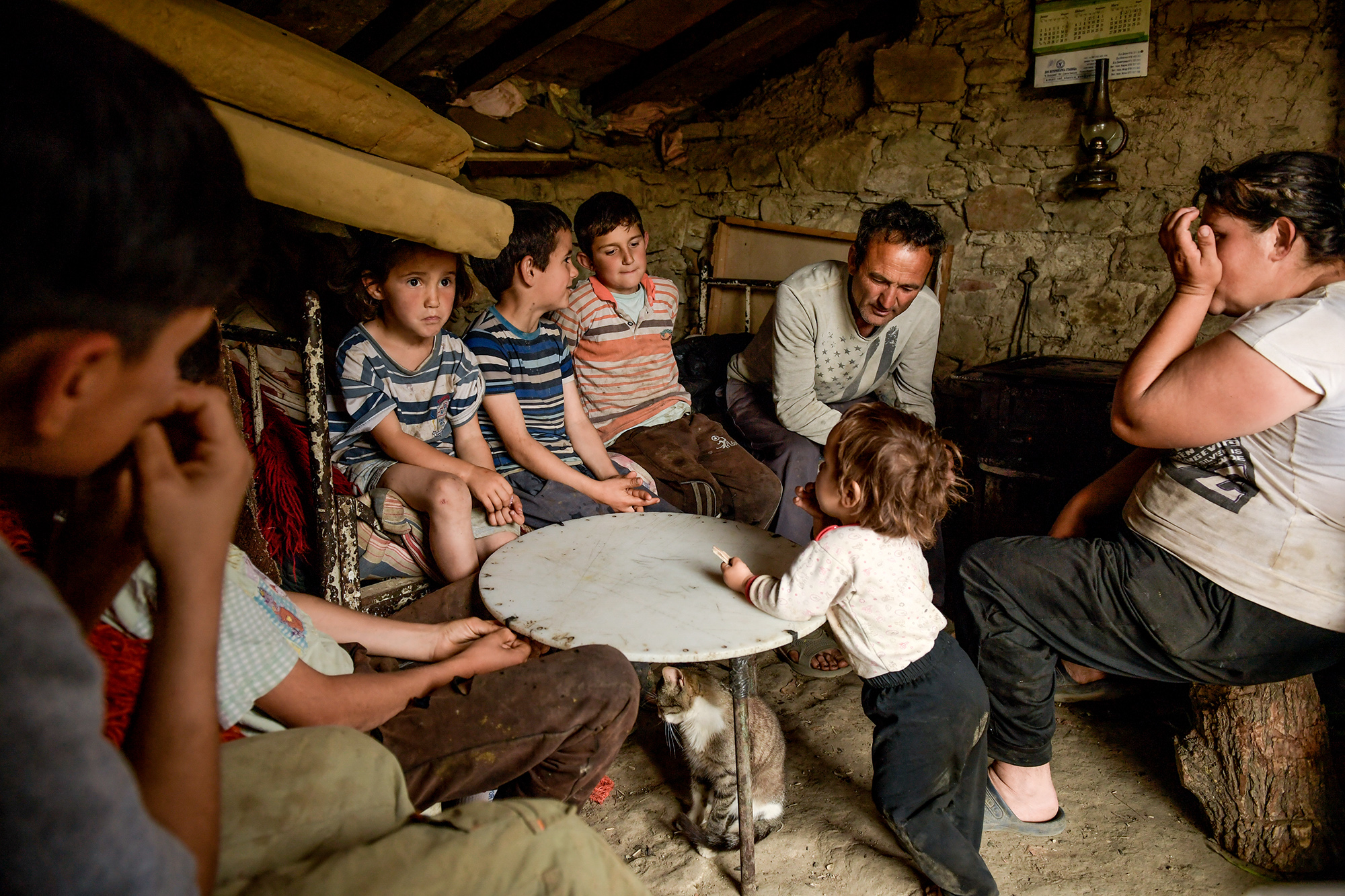 Then the Sam family arrive (pictured above). Hatidze welcomes them with open arms, playing with the children, teaching them about the bees. However, surely but slowly a rift grows. In an attempt to provide for his family, the patriarch of this rowdy clan, Hussein, begins harvesting his own bees, ignoring the advice of Hatidze about always leaving half for the bees. Hussein is driven by a desire to provide for his gaggle of children. But he does so at the expense of the bees' natural habitat. The balance Hatidze has worked so hard to maintain all her life is broken - and it's heart-breaking to watch.
It's hard not to think of Aesop's fable of the ant and the grasshopper when watching Honeyland. But Hussein is no callow party animal, even if Hatidze is as industrious as a worker ant. Hussein is driven by his financial needs and the realities that he and his wife face with a family of eight children. Kotevska and Stefanov aren't looking to make him a villain, but they certainly imbue heroic qualities in Hatidze. She stands tall come what may, facing more trials than Job, yet remaining ever faithful to her way of life. The directors don't intend to romanticise Hatidze's situation, although it doesn't stop cinematographers Fejmi Daut and Samir Ljuma sumptuously capturing the surrounding, mountainous landscape.
Honeyland poetically captures, with pinpoint precision, the perils of exploiting our limited resources. As Hatidze's relationship with the bees shows, we have to live in balance with nature. The result is a potent documentary that acts as a microcosm of our own times. In a world of imminent catastrophic climate change, we only have ourselves to blame. The way we live with nature has to be reimagined.
It's hard not to think of Aesop's fable of the ant and the grasshopper
rating
Explore topics
Share this article