Eimear McBride: Strange Hotel review - keycards to the heart of a woman in flight |

reviews, news & interviews
Eimear McBride: Strange Hotel review - keycards to the heart of a woman in flight
Eimear McBride: Strange Hotel review - keycards to the heart of a woman in flight
A mesmeric story of life lost, and found, in the limbo of travel
Home is where the art is: Eimear McBride
Hotels in fiction can serve as places of desolation or discovery; as escape hatches, or else punishment blocks. In her third novel, Eimear McBride channels this ambivalence but annexes it to another sub-genre - the narrative of life on the road, with all its detours and disorientations. Captured at intervals, from her thirties to her fifties, McBride's protagonist picks up the tangled threads of a woman's life.
In a sense, this work follows on from the stricken childhood conjured in her remarkable debut,
A Girl is a Half-formed Thing,
and the youthful passion and misery evoked in its successor,
The Lesser Bohemians.
Strange Hotel deposits us in later life, through a reflective, introspective third-person voice that shows us a personal history split into jagged and discontinuous fragments. We glean a little about our peripatetic heroine: she is Irish, once a teacher, the mother of a son on the cusp of adulthood, burdened by memories of a lost, loved partner. She moves from room to room, country to country, across a catalogue of listed locations that stretch from Dublin to Sydney, Jaipur to Seattle, Bristol to Berlin. Over a twenty-year span, we catch up with her in Avignon, Prague, Oslo, Auckland and finally in Austin, Texas. Another remembered (or imagined?) room in London becomes the final focus of her probes into the past, "my brightest, my one unalterable memory".
Our wanderer strives to exist solely in the here and now of modern hospitality, as a creature of keycards, room service, identikit furniture and sometimes (though with decreasing frequency) non-committal sex with smug strangers adrift in the same globalised boat as her. Seemingly content with her "place on the periphery" of other lives, she "makes herself of now and foreswears what has been". That's the plan, at any rate. But those empty, antiseptic spaces will fail to erase memory and time. Unbidden, the past surges back, even as age distances her from occurrences of loss and shock: "Nowadays, it's just being again, always again, as you always were".
Throughout Strange Hotel, a rueful comic attention to the minutiae of life on the move (or on the run) collides should with a drenching immersion in memories that stubbornly retain their weight and bite. From Norway to New Zealand, her decades-long effort at "the washing-off of histories past" comes to feel much more like a slow drowning in the gulfs of pain they left behind. In her company, we sometimes teeter on the brink of bedroom farce but, equally, on the threshold of horror. Is that once-charming cowboy hammering on the door in Austin a joke, a jerk or a deadly menace?
Hotel stories often deal in anomie and alienation; in a sense of weightlessness or disconnection. For sure, the loneliness of "solitary life on an anomalous star" frames the journeys undergone in this novel. The heroine herself, however, bears the scars of an excess of love, a consuming intimacy whose vanishing has left her high and dry. All those droll trysts with cocksure blokes who grasp, as she does, that "an hour spent rolling in the hay hardly opens the gateway to the realms of another's soul" can do little to bandage the lacerating grief she bears. Memory whiplashes up from the unquiet past to slash and burn: "His long fingers through hers making knots on their quilt. Laid on cut grass with her head next to his. The rain running all down his face. No. Stop. Turn."
Yes, the fiction of Samuel Beckett does loom behind McBride's prose like some craggy cliff. A few passages, indeed, go in for frank pastiche. This one, say, on the ever-recalcitrant room key: "Put in. Turn the key. Fail. Joggle. Lean into. Be firm. Try again now. Try again, again..." Beckett's flinty cadences may blunt small gifts but whet big ones. McBride's is big, and robust enough to withstand this debt. Besides, her heroine's perspective - as a woman in motion, an unmoored singleton - brings other voices into its rich sensory mix, from the great Edna O'Brien to earlier pioneers of the untethered female consciousness in fiction, such as Marguerite Duras and Clarice Lispector.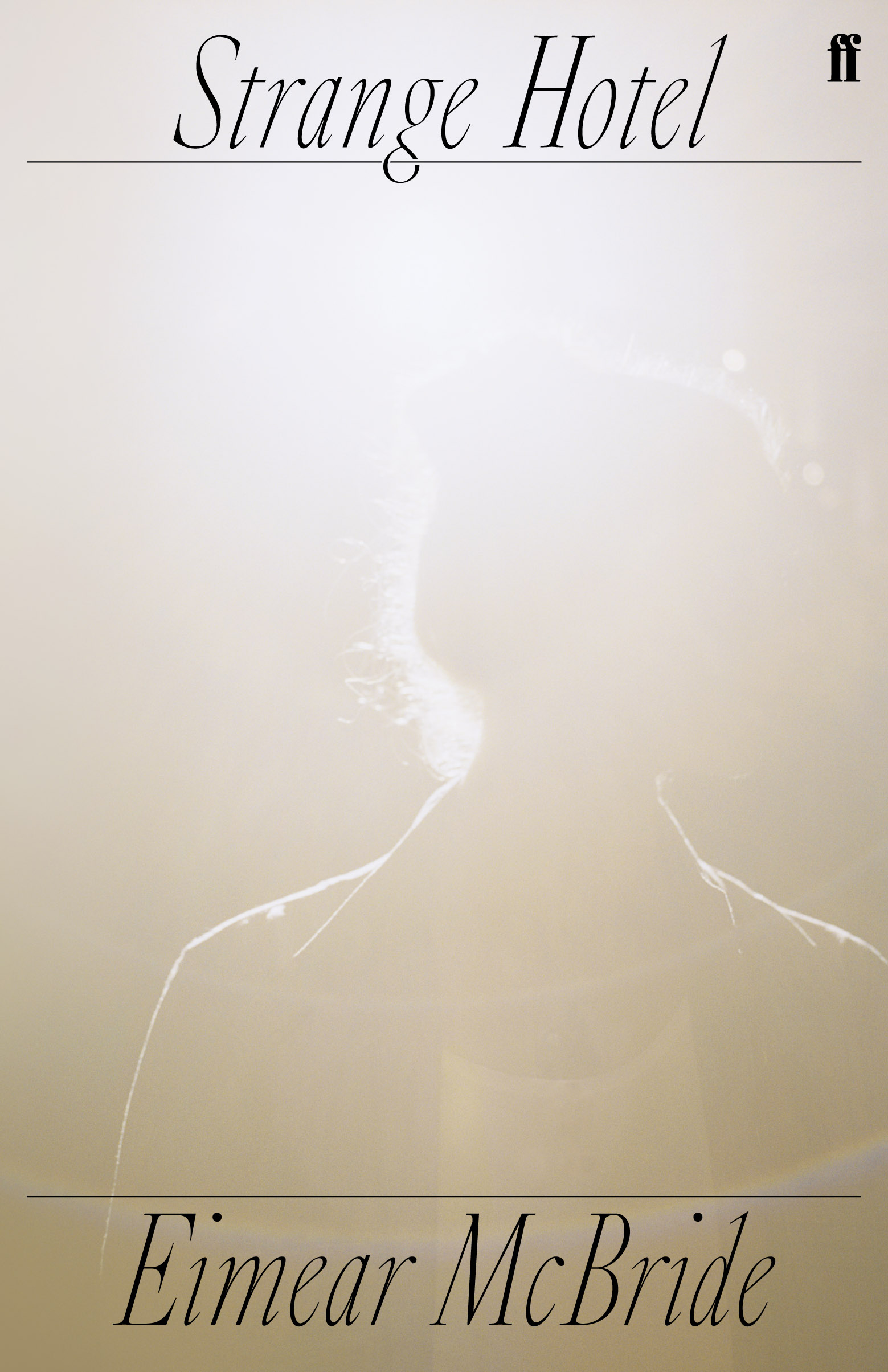 As the decades and continents accumulate around her, little happens yet everything does. Though our nomad floats down her middle years from one air-conditioned nowhere to another, her insistent past raises its voice by degrees. This wanderer might well "appreciate a good chasm into which she can stare". But the abyss of her own half-buried history stares back with a growing ferocity. This remains, after all, a story of "the human condition's most essential component: knowing someone alive, then knowing them dead". She fears that "If the past comes in it will wring her neck." It does, and it does. Although a book composed of beautiful sorrows, Strange Hotel also crackles with a bone-dry humour and a crisp intelligence that relieves its melancholy and lightens its load. In any case, the supple rhythms of McBride's prose carry their own cargo of exhilaration. At the close, we may even glimpse the chance of a liberation from this cycle of mourning and regret. Perhaps, with trauma faced rather than fled, the door will open, her baggage will lose its gravity, and our traveller will feel "beholden to no past".
Strange Hotel by Eimear McBride (Faber & Faber, £12.99)