Classical CDs Weekly: Sir John Barbirolli |

reviews, news & interviews
Classical CDs Weekly: Sir John Barbirolli
Classical CDs Weekly: Sir John Barbirolli
A much-loved British conductor gets an anniversary tribute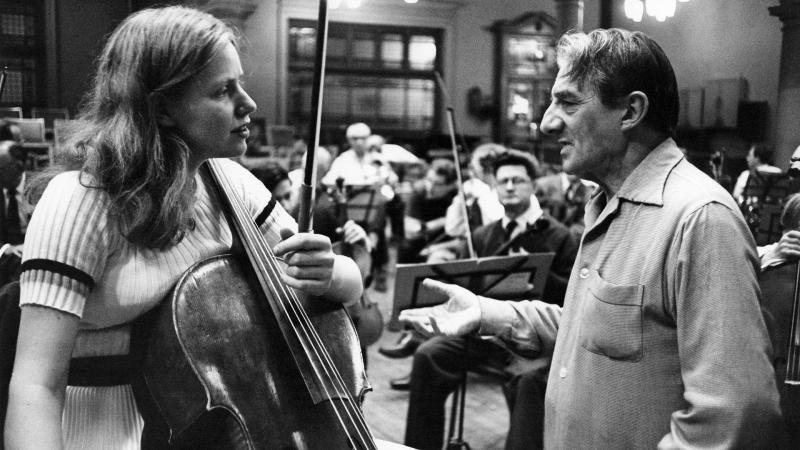 A meeting of minds: Jacqueline du Pré with Sir John Barbirolli in 1965
Sir John Barbirolli – The Complete Warner Recordings (Warner Classics)


This month marks the 50th anniversary of Sir John Barbirolli's death, one of several British conductors who dominated the UK's post-war record industry. Barbirolli made most of his recordings for EMI and Pye, so this release's title is a little misleading, Warner Classics not coming into existence until 1991. That's my sole niggle, as this is a marvellous box set. Superficially pricey, yes, but it contains an eye-popping 109 CDs. That's enough to keep anyone happily exploring for months. Years, even. Barbirolli's backstory is well-known, that of a French-Italian cockney cellist turned conductor, improbably leading the New York Philharmonic as Toscanini's successor in the late 1930s before accepting an offer to return to Britain to rebuild a struggling provincial orchestra. If you've not already got Barbirolli's 1962 disc of English string music, or the famous Elgar Cello Concerto LP made with a young Jacqueline du Pré, you're probably in a minority. Most of Barbirolli's British career is here, the New York years having been documented in a separate RCA box. This set starts in 1928, with characterful versions of Eine kleine Nachtmusik and Elgar's Introduction and Allegro already showing his gift for getting the best out of orchestral string sections.

Barbirolli crossed the Atlantic to help revive Manchester's Hallé in 1943. Many of its younger musicians had been conscripted, and the orchestra's board had decided to turn the ensemble into a full-time, permanent body rather than share players with the BBC Northern Orchestra. A Times journalist wrote of Barbirolli's "accepting any good player, whatever his musical background… a schoolboy first flute, a schoolmistress hornist, and various brass players recruited from brass and military bands in the Manchester area." Listening to the revived orchestra's earliest discs made with Barbirolli is an extraordinary experience, the 1944 premiere recording of Vaughan Williams's 5th Symphony a highlight. You're struck by the warmth of string tone and the sense of intent, the feeling that this radiant work really meant something. There's plenty of fire in a 1947 version of Beethoven 5, and an affectionate, technically assured account of Strauss's Rosenkavalier Suite.


A consistent pleasure is discovering how decent the Hallé's playing is – especially in the newly remastered stereo recordings made when Barbirolli temporarily jumped ship from EMI to the no-frills Pye label, presumably hoping that his orchestra would reach a wider audience. The best-sounding ones are those produced by Mercury Living Presence's Wilma Cozart and Harold Lawrence. Dvořák's Symphonies 7 and 8 receive terrific performances, full of energy, and the Mercury team were also behind reference versions of Vaughan Williams's 2nd and 8th Symphonies. The latter, dedicated to Barbirolli, is a treat, the finale's gongs and bells incredibly vivid. Strings can sound stretched and the Hallé brass weren't the last word in refinement (try the blistering first movement climax of Tchaikovsky's 6th) but there's never any sense of routine, of going through the motions. There's a refreshing, unhomogenised edge to the orchestra's sound. Barbirolli liked long takes, content to leave minor flubs in situ rather than correct them and disrupt the flow. Though he accepted more and more guest engagements in London and abroad, he chose to remain with the Hallé, enjoying the freedom to concentrate on the repertoire closest to him. The best of the Hallé recordings demonstrate the strength of their relationship.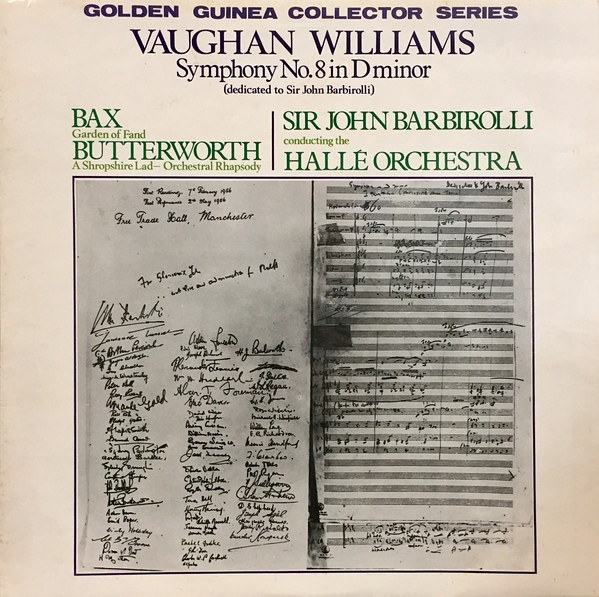 What of the later, canonical EMI recordings? The Elgar symphonies, taped with the Philharmonia and the Hallé, sound sumptuous but the swifter 1950s Manchester accounts have more bite. We get one of the best Falstaffs on record, and the aforementioned Janet Baker/Jacqueline du Pré best seller, recorded with the London Symphony Orchestra. There's a ripe account of Bax's Tintagel, also with the LSO, and I'd forgotten how much fun Ireland's A London Overture is. Barbirolli's iconic anthology of English String Music remains a stunner, his passionate account of Vaughan Williams's Tallis Fantasia still unequalled. A celebrated Mahler 9 made with the Berlin Philharmonic has a luminous finale but the orchestra, then unfamiliar with Mahler, sounds uncomfortable in the earlier movements. Much better are Barbirolli's epic, expansive versions of Mahler 5 and 6, both with the New Philharmonia. No. 5 still has the best horn obbligato on disc, and No. 6's daringly steady tempi really pay off, the performance's nihilism and darkness unprecedented. If you're used to Bernstein or Solti in this symphony, try Barbirolli as a counterweight. Earlier Hallé versions of Brahms 3 and 4 have more personality and soul than the leisurely Vienna Philharmonic remakes. But the Hallé's underrated 1967 remake of Vaughan Williams's London Symphony is glorious, as is an epic schlep through Beethoven 3 made with the BBC Symphony Orchestra. The Hallé's Sibelius cycle also contains wonderful things; Barbirolli's idiosyncratic versions of Symphonies 3 and 6 are gorgeous, despite some fallible playing. You're reminded of Leonard Bernstein in his final decade, the occasionally eccentric interpretative decisions overcome by sheer charisma. There's loads more: superb accounts of the Brahms Piano Concertos with a young Daniel Barenboim, two enjoyable Schubert 9s and an idiosyncratic, starrily cast Verdi Requiem. Plus Rubbra, Strauss, Schoenberg, Debussy, Puccini, and a pioneering account of Nielsen 4. Barbirolli's final recording is an apt epilogue, an affectionate Delius selection with the Hallé taped just days before his death in July 1970.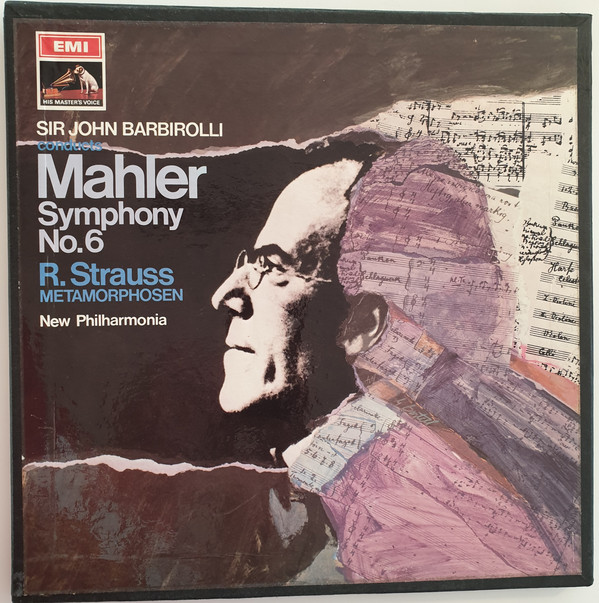 Bonuses include an entertaining disc of rehearsal sequences and a previously unreleased performance of the second half of Elgar's The Dream of Gerontius, recorded live in Manchester in 1951. Jon Tolansky's insightful audio documentary is on the final disc. Barbirolli's decency and kindness as a human being shines through, violinists Michael Davis and John Georgiadis recalling with affection their time spent working with him. Other audio snippets include the great man chatting with his EMI producer, and Vaughan Williams awarding Barbirolli the Royal Philharmonic Society Gold Medal in December 1950. The remasterings, especially of the Pye discs, are superb, and the original artwork is reproduced on the card sleeves. If you're of a certain age you'll have grown up with many of these performances on vinyl. Hearing them again is like being reacquainted with old friends. This set really does do this big-hearted conductor justice – a couple of hours' exposure to its contents should cheer anyone up. The box itself is surprisingly compact considering how much it contains, though it's heavy – you might need to reinforce those shelves. If you buy just a single box set this year, save up and buy this one.
Occasionally eccentric interpretative decisions are overcome by Barbirolli's charisma
Explore topics
Share this article