First Person: conductor Enrique Mazzola on Verdi's time-travelling 'Luisa Miller' |

reviews, news & interviews
First Person: conductor Enrique Mazzola on Verdi's time-travelling 'Luisa Miller'
First Person: conductor Enrique Mazzola on Verdi's time-travelling 'Luisa Miller'
Notes from the musician who knows Glyndebourne's last main-season production best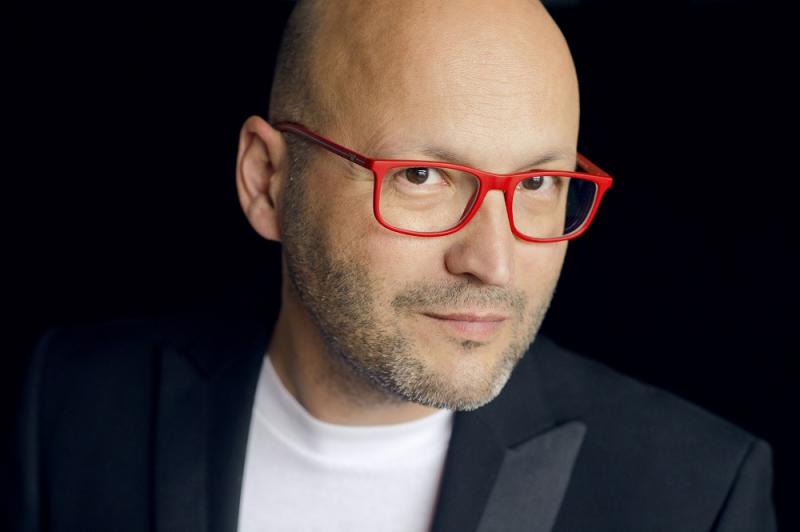 Enrique Mazzola: This is my first time conducting a Verdi opera at Glyndebourne after many years of conducting works by Rossini and Donizetti''
It is difficult to know why some operas succeed while others remain unknown. The reasons can be emotional or historical, or it might be as simple as a poor cast who couldn't quite launch the opera into the stars. In the case of Luisa Miller, we have the perfect example of a masterpiece which has been a little bit neglected.
As an Italian and a bel canto lover, I have no answer for why it is not more widely known and loved.
Just two or three years after writing Luisa Miller, Giuseppe Verdi went from being a very important Italian composer to the most important Italian composer of all. This was thanks to the trilogy of works that Italian musicologists call "La trilogia popolare" (the popular trilogy) – La traviata, Il trovatore and Rigoletto. Luisa Miller was written a few years before this powerful trio and probably suffers from the immense success that they enjoyed. Yet it has all the same ingredients – a beautiful and pure love, the vocal triangle of soprano-tenor-baritone, the important figure of the father, beautiful arias and a superb overture. In this opera, we also start to see Verdi exploring a new composing style which he went on to perfect in La traviata and the operas that followed.
Unlike in his early operas, the orchestra in Luisa Miller plays a big role dramaturgically in influencing the mood of the audience. One example is in the starring role given to the clarinet in guiding our feelings. This starts right from the Overture, which is a mini concerto for clarinet and orchestra, and every time there is an emotional moment in the opera there is always a clarinet melody to be heard. Another fascinating aspect of this opera is the way in which Verdi is beginning to deconstruct the rules of bel canto. He still uses the beautiful line, the beautiful legato melody, but he also at times chooses to break the line to act as a surprise and to introduce a jolt of emotion.
When you listen to Luisa Miller it's like Verdi is travelling in a time machine, starting from the very first aria, which could have been written by Donizetti or another composer of the 1840s, right through to the third act which, especially in the duet between Luisa and Rodolfo, is written in a more mature way, almost in the style of an 1860s opera – it's extremely modern. Verdi is really declaring a manifesto of what Italian romantic opera will become in the next 20 years. It's a journey that culminates in Otello but we can clearly see it starting here in Luisa Miller.
This is my first time conducting a Verdi opera at Glyndebourne after many years of conducting works by Rossini and Donizetti. The plans were begun years ago but the majority of the preparations took place through the difficult period of the Covid-19 pandemic. In parallel with the concept that Christof Loy and I wanted to create for this new production, we also had to create a safe working space for everybody, so we arrived at the conclusion that it would be better to have an extremely reduced orchestra. In some ways, this represents an Italian tradition – yes, we have vast opera houses the size of La Scala or San Carlo but in every city with more than 5000 inhabitants there is an opera house, usually small, with 500 or 600 seats and a very small orchestra pit. The only solution for performing in these opera houses is to have an extremely reduced orchestra. (Pictured below in rehearsal by Richard Hubert Smith: Krzysztof Bączyk as Wurm and Mané Galoyan as Luisa)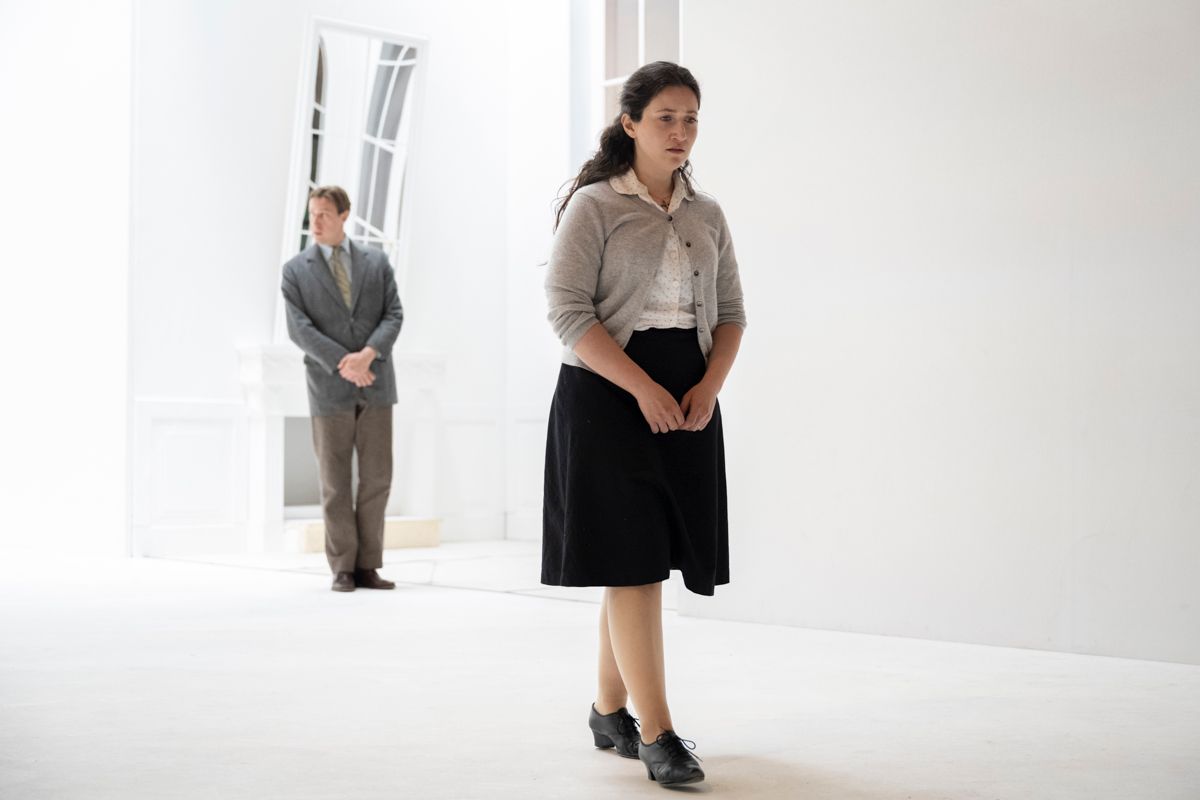 In our case, we have an extremely reduced orchestra because of Covid-19 but we will embrace this necessity by creating very light, detailed, interesting orchestra work. Similarly, we had to take the very difficult decision to have the chorus off stage so when I'm in the pit I'm conducting the orchestra and the principals, with the chorus following me from another room.
These are all challenging aspects of doing an opera at this time but as an artist I feel part of this magnificent wave of reaction in the last 15 months in which we have had to find ways to create, to claim our space and to continue to reach audiences. I'm proud that even through all these major difficulties we are able to deliver a beautiful and interesting show. Introducing lesser known operas to modern audiences is a long-term mission for musicians and conductors – maybe in 60 years time Luisa Miller will be as known and as appreciated as La traviata. Until then we are delighted to be introducing it to a wider audience at Glyndebourne this summer.
Enrique Mazzola conducts Verdi's Luisa Miller at Glyndebourne from 1 August 2021. Jonathan Bloxham conducts the last four performances, from 19 August. Sold out; contact Glyndebourne for returns

As an artist I feel part of this magnificent wave of reaction in the last 15 months
Explore topics
Share this article