Absolutely Fashion: Inside British Vogue, BBC Two |

reviews, news & interviews
Absolutely Fashion: Inside British Vogue, BBC Two
Absolutely Fashion: Inside British Vogue, BBC Two
Richard Macer enters the elusive realm of frocks
Friday, 09 September 2016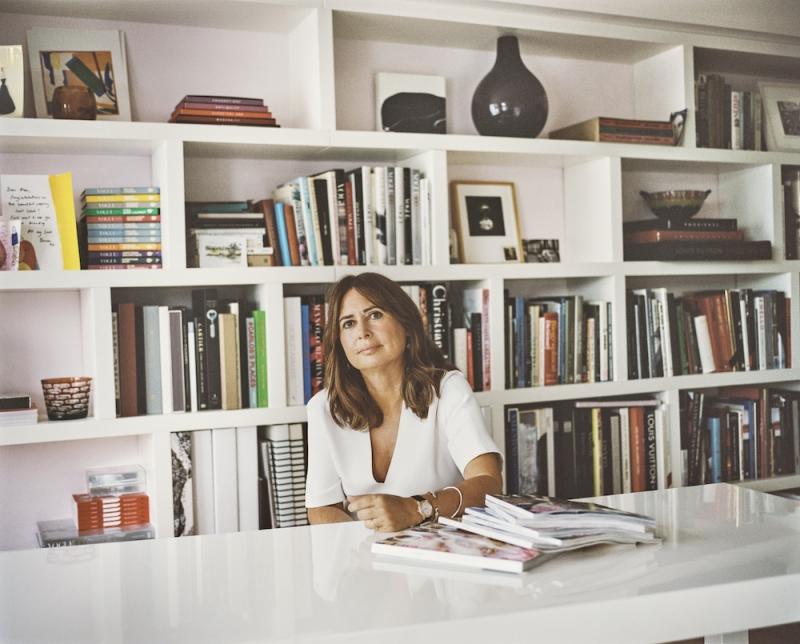 Eeyore? Alexandra Shulman, editor-in-chief of British Vogue
Documentary film-maker Richard Macer, who has only just bought his first copy of Vogue, is embedded in the magazine in its centenary year. "The office here is a very polite and guarded world," he murmurs nervously. "Over the next few months I'm hoping to get under the skin of the place, find out what the rules are."
Over nine months of filming a few certainties emerge: Vogue is rather like school (you hand in your work and wait for your marks: a tick is good, a nice is great); fashion shows are chaotic; and memorable covers don't sell. Editor-in-chief Alexandra Shulman, who has been at the helm for 24 years – the most successful in Vogue's history, says Nicholas Coleridge, president of Condé Nast International – is not a glitzy, iconic figure in the mould of Anna Wintour, and this two-part documentary is not The September Issue. Instead it's a fascinating glimpse at Shulman's pragmatic, low-key style ("she's quite difficult to read," observes Macer) and at the way magazines have become much more tight-lipped in the past few decades.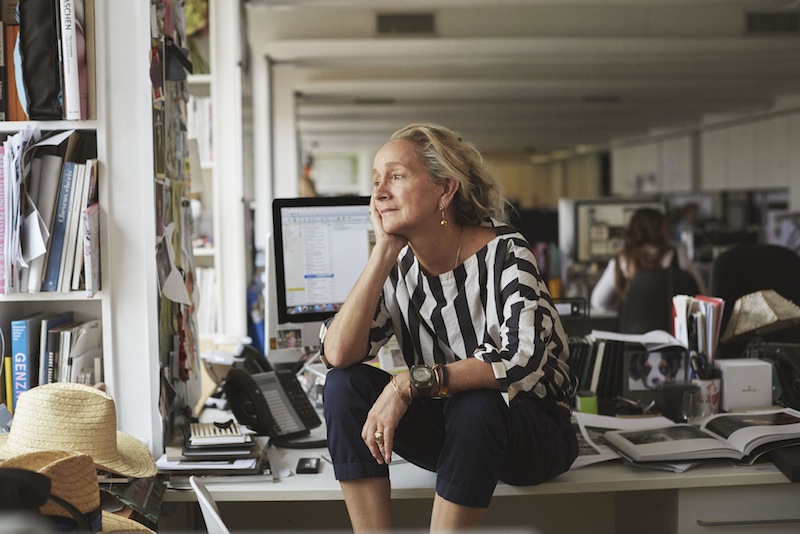 Fashion director Lucinda Chambers (pictured right) has been at Vogue for 36 years. She thinks she's like Tigger, while Shulman is more Eeyore. She used to share luncheon vouchers with a penniless Mario Testino and remembers the days of office parties and hangovers, clouds of Gitanes smoke and people with their feet up. "People weren't just beavering away behaving well," she says wistfully. "Now there's no room for people to have hissy fits. Alex runs a really tight ship in that respect."
The first episode pivots around a Kate Moss cover – she's been on 36 Vogues and has unrivalled symbolic power, says Shulman. (Interesting, observes Macer, how Moss's enduring success seems to be all about the familiar rather than the new.) "Alex says she likes to recruit clever women who are prepared to challenge her but in all the meetings I've filmed I haven't seen any of her team do that," he says.
As if on cue, a challenge emerges over the cover options. Everyone except Alex likes the riskier one of Kate Moss wearing a Union Jack cape with her leg folded awkwardly, as opposed to a more classic image. "It's very ugly," says Alex. "I don't like anything about that cover." Unsurprisingly, Coleridge and publisher Stephen Quinn agree with her. Union Jack covers always do incredibly badly, so that's that. No one on the team throws a hissy fit. There's just a chorus of soft, disappointed moans when the news is broken to them by creative director Jaime Perlman (pictured with covers, below). Later, the cover is pulled at the last moment and substituted for one featuring Rihanna, because Shulman wanted to pip Anna Wintour of American Vogue to the post. "I've never seen a disaster this huge. We had to re-folio the entire issue," says Perlman, looking stunned, though these days, with the shifting nature of advertising, re-doing the page numbers is not exactly a big deal. But it makes for good drama.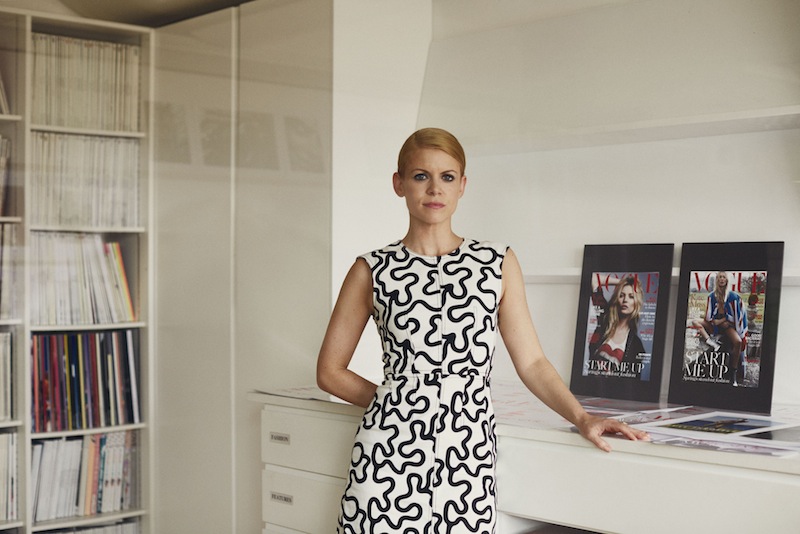 Vogue may be doing well – over 200,000 copies sold every month – but how to maintain the momentum in this Instagram world? Karl Lagerfeld's on Twitter, Anna Wintour uses Snapchat. "Do people like the idea of a magazine cover reflecting that more intimate knowledge, or do they actually want covers to remain distanced?" muses Shulman. "How do you keep the iconic fashion-model idea of Vogue but also make it part of the democratic conversation that's going on? That's the biggest task I've got."
After nine months you might expect a bit more meat, and Macer doesn't establish any kind of rapport with Shulman until the end of next week's second episode. Still, it's addictive viewing and he's good at conveying the mysteries of fashion-world etiquette. How do you behave at a fashion shoot? It's a chaotic, combustible affair: so many variables, so much ego. "I'm not sure what to do now really," he mutters after a few desultory words with Kate Moss. In the end he stays until someone whispers in his ear, "It's time for you to leave."