American TV not always better, claims BBC boss Danny Cohen |

reviews, news & interviews
American TV not always better, claims BBC boss Danny Cohen
American TV not always better, claims BBC boss Danny Cohen
BBC supremo takes viewers to task for their transatlantic tastes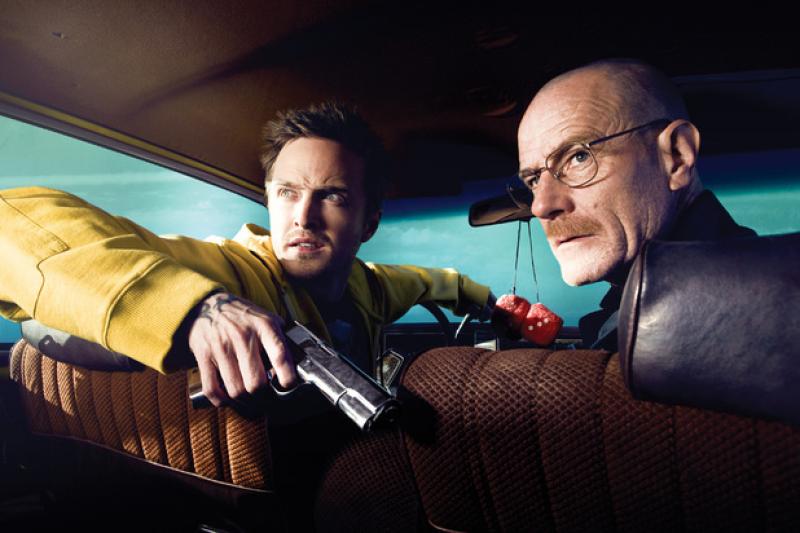 How dare they... Aaron Paul and Bryan Cranston in 'Breaking Bad', favourite viewing for 'the box-set brigade'
Here at theartsdesk we still receive the occasional missive from readers on several continents incensed at the BBC's axing of Zen in February 2011, a decision taken by then-controller of BBC One Danny Cohen. Zen didn't get a mention in Cohen's article in Wednesday's Times, entitled "Never mind the box-set brigade, let's celebrate British drama", but he managed to plug plenty of more recent BBC drama productions (and a couple from ITV, in a token attempt at even-handedness). It was as if a long list of titles would be enough to demonstrate the truth of his argument that British TV drama is every bit as good as such renowned American series as Breaking Bad, The Wire and Game of Thrones.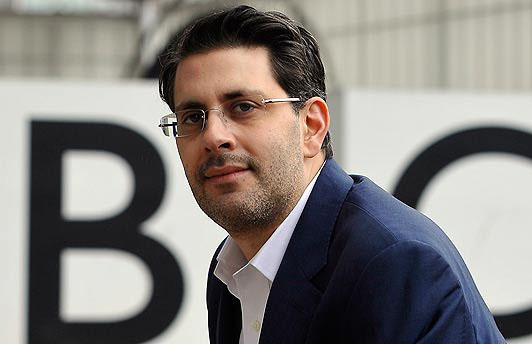 With its undertone of "the viewers don't appreciate my programmes and it's so unfair", his premise seemed somewhat off-kilter. Cohen (pictured right, now the BBC's Director of Television) was apparently seeking to identify a strain of self-appointed TV cognoscenti who aren't satisfied with mere off-air broadcasting, but instead have the audacity to prefer the long-form, novelistic style perfected by the best American long-running dramas.
Cohen argued that BBC One, with its "mainstream reach", should aim to "stimulate and entertain between five and 10 million people", but his own choice of language betrayed the fact that the stout yeomanry of British TV-land are hardly the people he sees himself as addressing. "A trope has developed, a cultural meme that asserts that American drama is far superior to drama produced in the UK, " he wrote. "Trope"? "Meme"? Media studies buzzwords, and code for "I am an insider". Moreover, these "box-set consumers ... have a louder voice in Britain's cultural dialogue than the average family", who presumably can't understand most of the vocabulary used in said dialogue.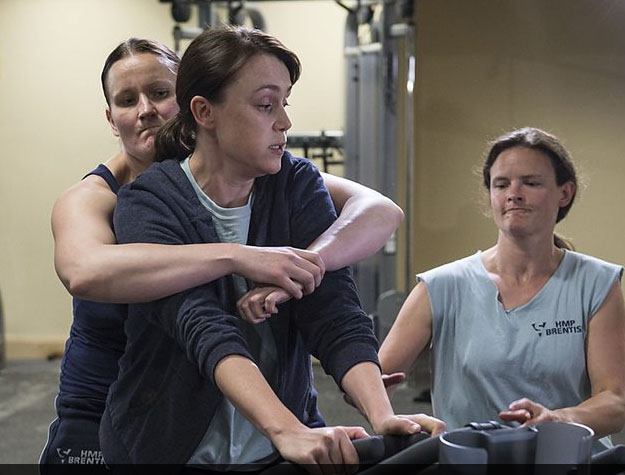 Meanwhile it doesn't occur to Cohen that the BBC should try to emulate these great American series. Why not? They demonstrate that television is a mature, multi-layered medium capable of holding its own against cinema, literature or theatre, and needn't be synonymous with a dwindling attention span, since even multi-tasking teenagers are proving themselves capable of making a sustained commitment to the long, winding road of Game of Thrones. Cohen rightly points to the quality of the recent BBC series Happy Valley and Line of Duty, but how much deeper and darker might they have been over 12 episodes instead of six? (Keeley Hawes in Line of Duty, left). He also mentioned From There to Here, which managed three, and The 7.39, which came and went in just two episodes. It would be crass to argue that longer automatically means better - as he puts it, "I would argue that the right length for a series is the one that most effectively and creatively fits the story being told" - but The Sopranos or Breaking Bad are going to loom a lot larger in the history of television drama - any drama, in fact - than any of the above.
Obviously it's Cohen's job to fly the flag for his own product, especially at a time when pressure to freeze or cut the licence fee is ratcheting up steadily. He steers away from that toxic topic, but the cost of producing top-quality drama is surely one of the elephants in the room here - the BBC, or for that matter ITV, don't have the budgets to slug it out with the biggest bruisers like HBO (the way the BBC spends its money is a debate for another day). But chastising viewers for their pretentious, Americanised tastes, and by extension their treacherous embracing of Netflix and other grossly unjust competition, is a bloody funny way of trying to earn their loyalty.
Subscribe to theartsdesk.com
Thank you for continuing to read our work on theartsdesk.com. For unlimited access to every article in its entirety, including our archive of more than 10,000 pieces, we're asking for £3.95 per month or £30 per year. We feel it's a very good deal, and hope you do too.
To take an annual subscription now simply click here.
And if you're looking for that extra gift for a friend or family member, why not treat them to a theartsdesk.com gift subscription?