Cardinal Burns, Channel 4 |

reviews, news & interviews
Cardinal Burns, Channel 4
Cardinal Burns, Channel 4
Bafta-nominated sketch duo make a welcome return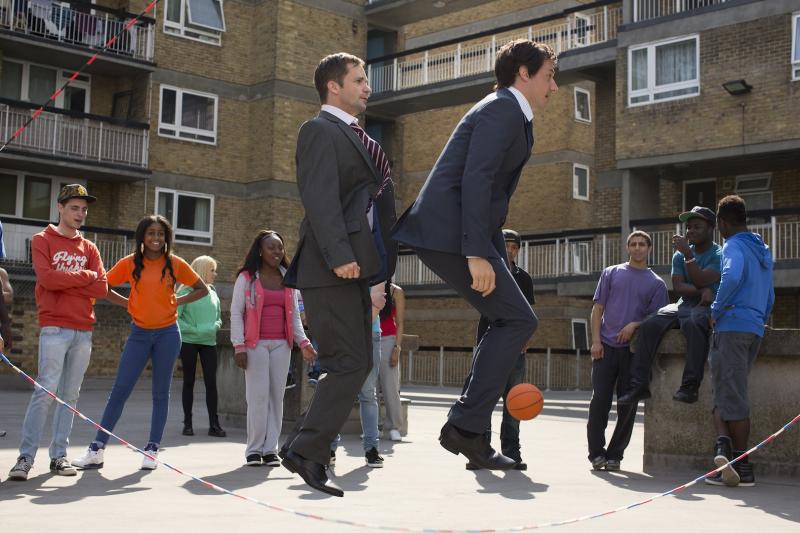 Seb Cardinal (left) and Dustin Demri-Burns as the drunk businessmen showing their rope skills
A move from E4, where sketch duo Cardinal Burns's debut series was shown, to Channel 4 is a significant jump. A bigger budget (one presumes), a broader target demographic and the confidence of your employers should act as a fillip to performers; on the evidence of last night's opener to their second series, that confidence was well placed.
Seb Cardinal and Dustin Demri-Burns have developed their craft since 2012 and a Bafta nomination; they've kept a few favourites – the Office Flirts, Banksy the suburban dullard who tries to daub walls by night, Yumi (pictured below) the giggly Japanese girl from constructed reality show "Young Dreams" (Made in Chelsea, deliberately funny) – but they have widened these out while also introducing some new characters.
With the returning characters, Cardinal Burns have not simply rested on their laurels
Their two best newies are Hashtag and Bukake (another bromance in the making), Turkish minicab drivers who operate in the mean streets of Dalston in London's East End, whose provenance owes much to Starsky and Hutch (but you don't have to be of an age to appreciate just how spot-on the spoof is); and a sketch set in a parcel depot, with Cardinal as the man behind the counter. He had to retrieve a customer's package by going through a series of ridiculously easy physical tests, exhorted by Demri-Burns's narrator, which will amuse Crystal Maze fans. Maris Piper (played by Cardinal), meanwhile, is also an instantly recognisable TV type, an over-enunciating interviewer (who sounds strangely like Mark Cousins) who asks increasingly detailed but banal questions that take so long to express that his interviewee has no time to answer.
With the returning characters, Cardinal Burns have not rested on their laurels by simply placing them in variations on previous sketches. The Office Flirts, for instance, will soon find their partnership under threat, and Banksy (Cardinal) is desperately, and rather poignantly, trying to connect with his stepson. "Daddy loves you," he says by way of goodnight on a disastrous camping trip aimed at helping them bond. "You're not my dad," comes the instant response.
There's a cinematic element to the duo's work (they met at film school), typified by their attention to detail and the perfectly formed mini-stories they tell, some of which are wordless or are played to crunching soundtracks. Last night's non-script efforts included two dudes in shades failing miserably to park their expensive open-topped sports car in front of a cool club and, my favourite sketch, two drunk businessmen barging in on some urban youths in a skipping contest and turning out to be fabulously athletic between the ropes, before Cardinal vomited copiously. Martin Creed would be proud.
And for all the quality on show, whether narrative or visual, Cardinal Burns are not above a bit of scatological humour. Last night Yumi ruined a King's Road ("in between Jack Wills and Kooples") yoga class given by smoothie Simon (Tom Stourton from Totally Tom) with her constant farting, and a surreal sketch about hotel chambermaids ended with a delicious sight gag about dog shit. Sketch comedy, as I've written before, is so often hit and miss - but Cardinal Burns have a distinctly high strike rate.
LONG LIVE THE SKIT: THE BEST RECENT SKETCH SHOWS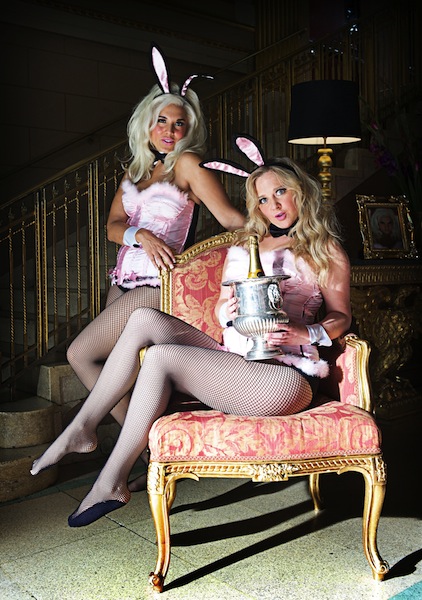 Come Fly With Me. The Little Britain stars take a blunt instrument to the aviation industry
Frankie Boyle's Tramadol Nights. A mix of stand-up, sketches and cartoons, it's neither fish nor fowl
That Mitchell and Webb Look. Intelligent sketch comedy that would have put a smile on Lord Reith's face
Tracey Ullman's Show. Brilliant and welcome return to British television
Watson & Oliver, BBC Two. Original writing and superb acting bring a freshness to the form
PLUS ONE TURKEY
Walliams & Friend. Little Britain star limps back to sketch comedy with a new guest every week
There's a cinematic element to the duo's work, typified by their attention to detail and the perfectly formed mini-stories they tell
rating
Explore topics
Share this article