War and Peace, BBC Radio 4 |

reviews, news & interviews
War and Peace, BBC Radio 4
War and Peace, BBC Radio 4
Ten hours still not enough, but adaptor Timberlake Wertenbaker knows and loves her Tolstoy
'Napoleon near Borodino' by Russian war artist Vereshchagin
All happy families are alike, Tolstoy declares at the start of Anna Karenina, but this adaptation of War and Peace stresses how the surviving Rostovs and Bolkonskys went through various hells to get to that enviable state. In this one respect consummate mover and shaper Timberlake Wertenbaker steals a march on her author. Isn't there a feeling of flatness when we find Natasha and Pierre sunk in seemingly trivial domestic bliss towards the end of the novel?
By having them, and the equally contented married couple of Princess Marya and Natasha's brother Nikolay, recollect with anything but tranquillity the events of 1805 to 1812, Wertenbaker makes us sympathise more with their hard-won happiness.
She also keeps a fair chunk of authorial voice, usually the biggest loss for Tolstoy in radio, stage and film dramatisations, into the bargain. Not that you can ever catch in a necessary whittling even a thousandth of the nuance in what Tolstoy tells us about his complex characters' thoughts and feelings. There's no way round it: you have to read the greatest novel of all time. If you have – and it's one to revisit at least thrice, in youth, middle and old age – then you would still find much to admire in how Wertenbaker deals with the key events of the narrative, and take pleasure in the way the majority of the vast cast bring old favourites to life.
It was a masterstroke to expand Pierre Bezukhov's role as chief mouthpiece for Tolstoy's thoughts and feelingsIf you haven't read the book, then I hope this will make you want to: the translation used here, by Richard Pevear and Larissa Volokhonsky, is warmly recommended (its introduction explains why it's the most faithful to Tolstoy's use of language, if not the most easily readable). I hope, too, that the careful explanations given within the bosom of the happy families make characters and relationships clear to first-timers over the course of the 10 hours. The length is about as good as we're going to get in the current climate: five hours short of the 1972 BBC TV version dominated by Anthony Hopkins' superlative Pierre, four hours longer than the fitfully brilliant Soviet film directed by Sergei Bondarchuk (who made the mistake of playing the hero, too). All 10 episodes were broadcast yesterday between 9am and 9.15pm – The Archers slipping in around lunchtime - but can be downloaded individually to savour at leisure.
What could have possessed me to have listened to every word on New Year's Day? Apart from hopeless love for the novel, it was the fact that I devoted 10 two-hour classes towards the end of last year on Prokofiev's toweringly human opera, and had the good fortune of Harriet Walter recording the chapters of the novel related to Prokofiev's scenes (which begin over 400 pages into the book). Walter plays the cameo role of the ambitious mother Anna Drubetskoy here, and although I can still hear the detail in her narration inevitably dropped here, there's much beauty in the delivery of other actors.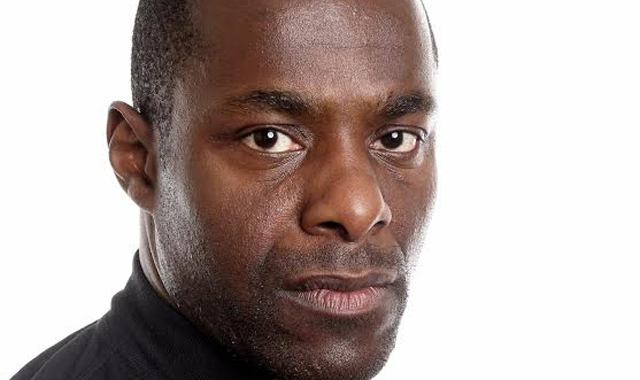 It was a masterstroke to expand Pierre Bezukhov's role as chief mouthpiece for Tolstoy's thoughts and feelings, and Paterson Joseph's mostly quiet eloquence (Joseph pictured right) brings to life especially Pierre's initiation into Freemasonry and the horror of his arrest in burning Moscow once the French have marched in. He also reminds you what a marvellous medium radio is for intimate confessional. Wertenbaker engages Joseph's Pierre to carry what few if any other adaptations have dared to include, something of Tolstoy's disquisitions on the random nature of events and the false memory syndrome of history. This is set up as a dialogue with the intelligent children of the family. You start off thinking they're going to be an irritant – for that matter, I doubted too at first whether Joseph could conjure for me the amiable big man, but I soon forgot about that – yet they're a real asset. Dates, figures, the unbudgeable view of Napoleon as hero which Tolstoy virulently and satirically contests: all can be woven into the conversations.
Simon Russell Beale here swaps his role as Pierre in the previous radio adaptation, one which quickly had me switching off, for Napoleon. It's pure parody for the most part, and occasionally a little gabbled, but it matches up to the charisma of Roger Allam's old General Kutuzov, the genius of modesty and restraint for Tolstoy (and for us, too, if we read the military histories which give much more credit to Alexander I for the course of a campaign which stretched into 1814).
Phoebe Fox as Natasha Rostova, one of the novel's four pillars of human fallibility and striving, has something of the trouble of television's Morag Hood in capturing the truthful intensity of the teenage girl; when everyone says there's something special about her, we don't quite believe it, as I did with Yelena Prokina and then Aida Garifullina in Graham Vick's two Mariinsky stagings of the opera. Natasha's despair after having succumbed to the fatuously glamorous Anatol Kuragin in the year-long absence of her beloved fiancé Prince Andrey sounds like mere petulance here. Though Fox matures with grace and gravity, we desperately miss Tolstoy's observations on the depth of the adolescent's feeling. It might have been easier to convey how Pierre's disgust at the behaviour of a woman he thinks just like his faithless wife Helene turns to compassion and love, but the first stage is missed here, a real shame.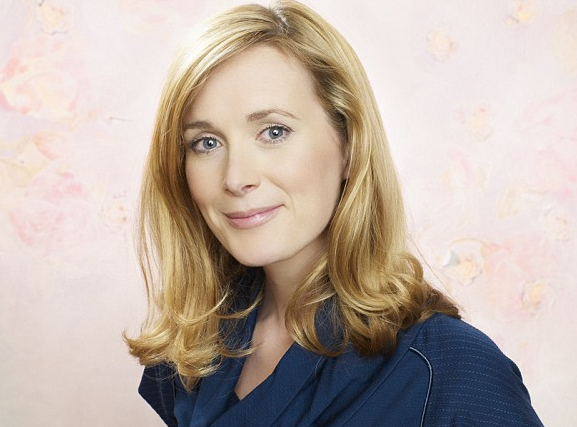 Inevitably lovers of the book are going to grumble at what's missing. I suppose the nature of the set-up barred Wertenbaker from inserting the phantoms of the dying Andrey's fever, one of the novel's finest passages; we get the buzzing fly in the hut where he lies, but not its role in his delirium. But Stephen Campbell Moore is moving to tears when death comes as acceptance, as he also is when Andrey is wounded at Austerlitz and Borodino.
The trials and blossoming of his sister Princess Marya, terrorised by the caprices of John Hurt's ideally irascible old dad Bolkonsky Senior, are finely etched by Natasha Little (pictured above). Sam Reid might have swapped his Nikolay Rostov, a tad plummy and dour at the start, with Joel MacCormack, who takes the much smaller role of careerist Boris Drubetskoy, but Reid does convey Nikolay's enthusiasm in the field. Some will take it amiss that Jonathan Slinger's Denisov exchanges his speech impediment in Tolstoy for a Scots accent, but I guess "w" for "r" might have grated in the portions of narrative with which he's entrusted.
Celia de Wolff's production comes with restrained, melancholy and slightly limited chamber music by Stephen Warbeck, atmospheric acoustics for palatial rooms (a hotel in Lewes, apparently) and the battlefield noises of a 2013 historical re-enactment of Austerlitz in the Czech Republic. The usual inconsistencies between stressing and pronunciation of names still pop up occasionally – instances available on request - but that's a small quibble, and at least more formal patronymics are used where appropriate. Above all, the timing is perfect: what better date than 1 January to make you resolve to read or re-read the book? If this admirably serious sketch of a version wins new lovers of a shattering masterpiece, then it will have done its work.