Photo Gallery: Ken Russell - A Retrospective |

reviews, news & interviews
Photo Gallery: Ken Russell - A Retrospective
Photo Gallery: Ken Russell - A Retrospective
The director's flavoursome snaps from the Fifties go on show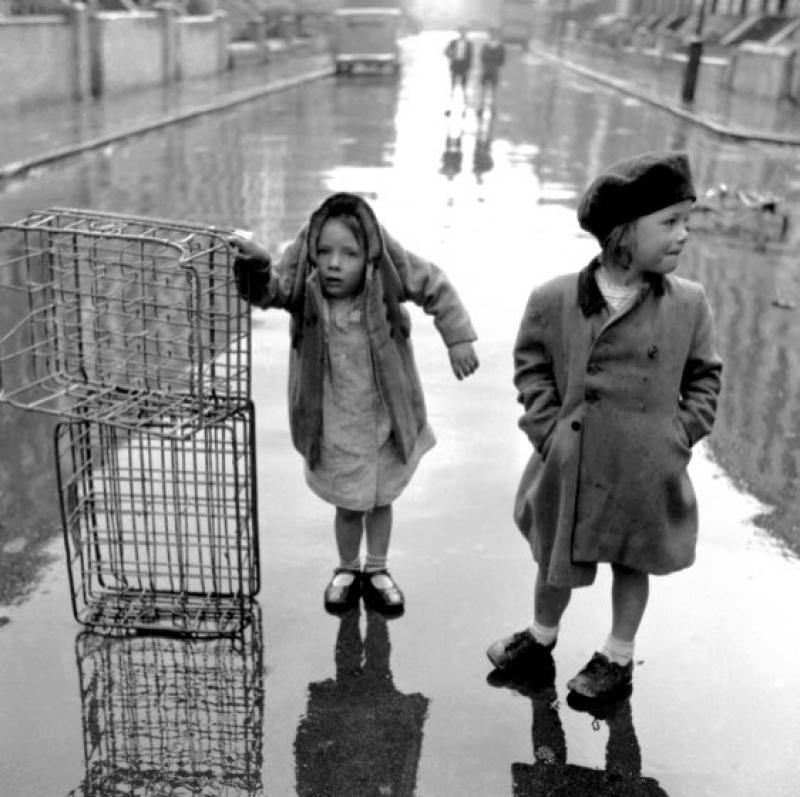 'Orphans of the Storm', photograph by Ken Russell, 1954
An exhibition of Ken Russell's photographs, taken in the 1950s, spirits you back to a London still in recovery from the trauma of war. And yet seen through the prism of Russell's lively eye, always on the look-out for mischief and absurdity, an era we now view as both innocent and slightly dull appears anything but. He took a series of pictures in Hyde Park designed to lampoon ridiculous local by-laws. He had fun with stilts and penny farthings and assorted props.
Above all, he celebrated the great British penchant for dressing up. Enjoy a selection of photographs from
Ken Russell: A Retrospective
.
Click on a picture to enter the slideshow

[bg|/PHOTOGRAPHY/Jasper_Rees/Ken_Russell_Gallery]


With a smile and a shine
A wedding has been arranged
Priest and deacon
Bride and groom break bread
Chauffeur and master
Pistols at dawn
A question of honour
A policeman on a pogo stick chases a criminal who is carrying a bag of loot (Russell is the copper)
Coffee bar girls
Troubadour: the penny farthing bicycle
Seen through the prism of Russell's lively eye, an era we now view as both innocent and slightly dull appears anything but
Explore topics
Share this article