Visual Arts Lockdown Special 1: DIY art, Russell Tovey's chat show, and guided tours online |

reviews, news & interviews
Visual Arts Lockdown Special 1: DIY art, Russell Tovey's chat show, and guided tours online
Visual Arts Lockdown Special 1: DIY art, Russell Tovey's chat show, and guided tours online
Our pick of the visual arts during lockdown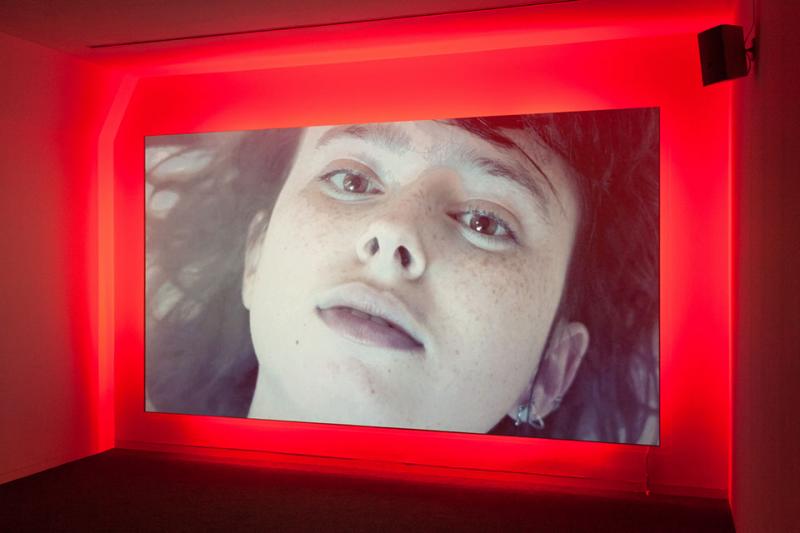 Seth Pimlott's film 'Alone Together' is a highlight in the Somerset House online programme
As the art world adjusts to our new reality, social media has allowed galleries and museums to remain open in spirit at least.
Tate has kept up a stream of pictures, films and activities for children, while the often brilliant Royal Academy twitter account dispenses a daily dose of silliness via
#radailydoodle
. What might have been a fun but shortlived corona-craze for dressing up as works of art has only become more refined, with particularly impressive contributions by National Gallery staff, whose head of press has the
Lady with the Ermine
and
Girl with a Pearl Earring
(
pictured below
) under her belt, among others. Take a look at #
artathomechallenge
, with more great efforts at
#betweenartandquarantine
.
In lockdown, podcasts can offer an escape, or a chance to explore in detail aspects of our new circumstances. The Week in Art by The Art Newspaper has opted for a judicious mixture of both, with art world figures picking a Lonely Work to discuss each week, and recent features looking at the safety of museums under lockdown, the welfare of the art world's many self-employed, and the likely effects of coronavirus on the art market. The latest edition is billed as a Juddaganza, in honour of the three Donald Judd exhibitons due to have opened in New York this spring.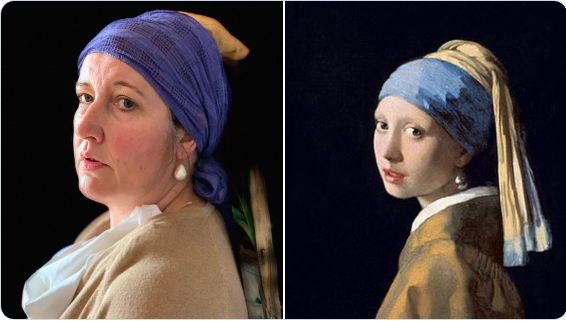 If listening to other people chatting is your thing, how about Talk Art, hosted by self-proclaimed art geek Russell Tovey, and gallerist Robert Diament. The clue is very much in the name, with each episode featuring a laidback interview with a figure from the contemporary art world. A recent guest was Elton John – "I don't like Sir, just call me Elton", who is fascinating to listen to as he talks about his love of photography and his admiration for artists –"The only things I can do with my hands are play the piano and masturbate" – his friendship with David Hockney and the time he wouldn't let Andy Warhol into his hotel room. Given the personnel involved, it can get a bit luvvieish and things are often "Amazing!", but really, that's just fine. A new episode featuring artist Jordan Casteel is out today, available from all the usual podcast platforms.
The galleries may be shut, but of course artists keep working, with Grayson's Art Club a novel enterprise to stimulate the nation's creativity. Delayed due to illness (not the bug, we are assured), the first episode will be broadcast from Grayson Perry's studio at 8pm on Monday 27 April, and the public are encouraged to get involved and submit their own work online. Each week will feature a new lockdown-inspired theme, as well as chats with artists and celebrity guests.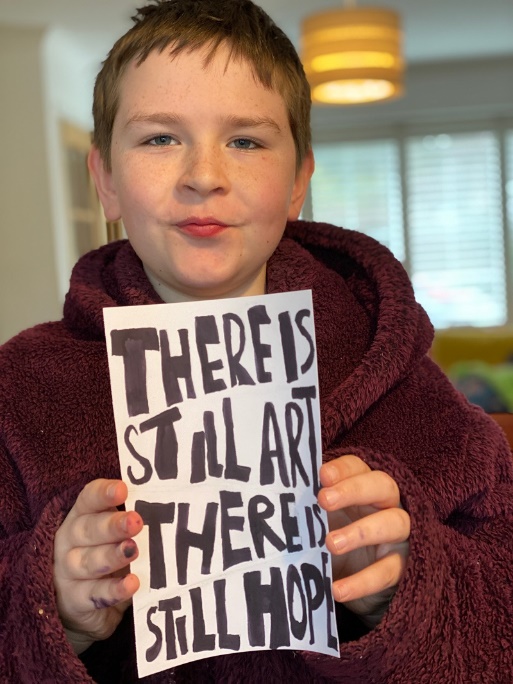 Grayson Perry is just one of the artists working with Colchester-based arts organisation Firstsite to alleviate lockdown stagnation for children and their parents. More than 20,000 artist activity packs have been downloaded worldwide, with projects and ideas from artists including Cornelia Parker, Idris Khan, Antony Gormley and Sarah Lucas. Pack Two was ready to download from the Firstsite website on Friday: one word of warning though – do be sure of your ink and paper supply before you hit print.
Somerset House has just launched an online artist-led programme to take us through the summer called I Should Be Doing Something Else Right Now. Free and pay what you can events begin this week, and include live streaming of new commissions, online workshops that tap into current and archived exhibitions at Somerset House and other "invitations to take part, read, listen and pause". Details, dates and times are all on the website (Main picture: Seth Pimlott's film Alone Together).
Covid-19 has forced the early closure of some exceptional exhibitions, including a couple at least for which there is really no prospect of a repeat within our lifetimes. One of these is Van Eyck: An Optical Revolution at the Museum of Fine Arts, Ghent, featuring newly restored panels from the Ghent Altarpiece: the online tour will be reviewed on theartsdesk later this week (pictured below: The Ghent Altarpiece).
The National Gallery's Titian: Love, Desire, Death, is no less momentous, though far fewer people have had the chance to see it. It brings together Titian's Poesie, a series of six paintings depicting tales from Ovid, that are often considered the crowning achievement of the artist's long career. Behind the National Gallery's closed doors they are reunited for the first time in more than 400 years. There'll be more on Titian from theartsdesk in the coming weeks, but meanwhile, you can still catch the BBC documentary Titian: Behind Closed Doors on iplayer.
Lucas Cranach the Elder met Titian at the very end of his life, lending a poetic if unfortunate symmetry to the other major exhibition that stopped before it got started, Cranach: Artist and Innovator at Compton Verney Gallery and Park, which was open for just five days. Curator Amy Orrock has produced an informative and engaging online tour which can be accessed via the website. Perhaps more importantly, and something to look forward to – the exhibition will resume when the gallery eventually reopens.
Artists are working with arts organisation Firstsite to alleviate lockdown stagnation for children
Explore topics
Share this article