Zaha Hadid: 'The most extraordinarily gifted architect of her generation' |

reviews, news & interviews
Zaha Hadid: 'The most extraordinarily gifted architect of her generation'
Zaha Hadid: 'The most extraordinarily gifted architect of her generation'
The fierce, funny and brilliant Baghdad-born trailblazer remembered
Zaha Hadid at the Southbank Centre, summer 2011
A lot of colour has drained out of world architecture with the unexpected death last week of Dame Zaha Hadid, aged 65. She was a vivid personality who made astonishing buildings, succeeding as an Iraqi-born woman in gaining worldwide renown from her adopted London.
Her achievement was remarkable in a profession still dominated by white western males, and she played a considerable part in changing the status quo through talent, determination and character.
She was difficult, fierce to the point of being alarming, caustic, funny, hypersensitive, and had a unique personal style coupled with immense presence. When she stormed off the Today programme last September (and, say her colleagues, promptly broke down in tears) she was frustrated by a fatuous and inaccurate line of confrontational questioning for which the BBC later apologised. The wonder – to those of us listening who knew her – was how she had managed to remain calm so long. Especially since the reason she was there was ostensibly to celebrate her winning the Royal Gold Medal for Architecture, having been personally approved by the Queen to receive one of the world's most prestigious awards. But then, controversy often dogged her.
Her buildings divided critical opinion sharply, since she was an architect for whom form often trumped function. She made works of art that just happened also to be buildings, and these did not come cheap. Consider her gracefully swooping Aquatics Centre at the London 2012 Olympics. This cost £269m, three times the original estimate. In fairness a lot of that cost came in converting it into its smaller post-Olympics state, but it is still profligate in its use of steel to achieve the effect of hovering weightlessly. Though in 30 years' time or less, when it will surely be a listed building, who will remember the cost?
Hadid was first in the firing line, however, when the inevitable post-recession backlash occurred against "iconic" buildings. She was robustly unconcerned about the regimes she worked for, and she ran her large office in notoriously tyrannical fashion. If she fell out with you over something you wrote, as I can personally attest, she was indignantly aggressive. But then, several other top architects are like that: iron self-belief comes with the territory. And when she died of a heart attack last week in Miami, while being treated in hospital for bronchitis, such criticisms were largely swept aside as the scale of the loss hit home.
Whatever one's view of her stylistic output, there is little doubt that she was the most extraordinarily gifted architect of her generation. Some of her buildings, such as the marching concrete dinosaur of the 2005 Phaeno Science Centre in Wolfsburg, Germany, or the sinuously curving MAXXII art gallery in Rome (pictured above right), first designed in 1998 and finally opened in 2010, pushed very hard against the boundaries of the physically possible. Engineers of brilliance had to scrabble to keep up with her: she hauled the technology of construction forwards to achieve her aesthetic goals.
She was by no means the first prominent female architect, but was certainly the first to attain such international renown in her own right, was the first woman to win America's glittering Pritzker Architecture Prize in 2004, and twice won the annual RIBA Stirling Prize for architecture. She was also one of the very few architects whose name was recognised globally by the general public, as the saturation media coverage of her death made clear. Getting to this point, however, was far from easy.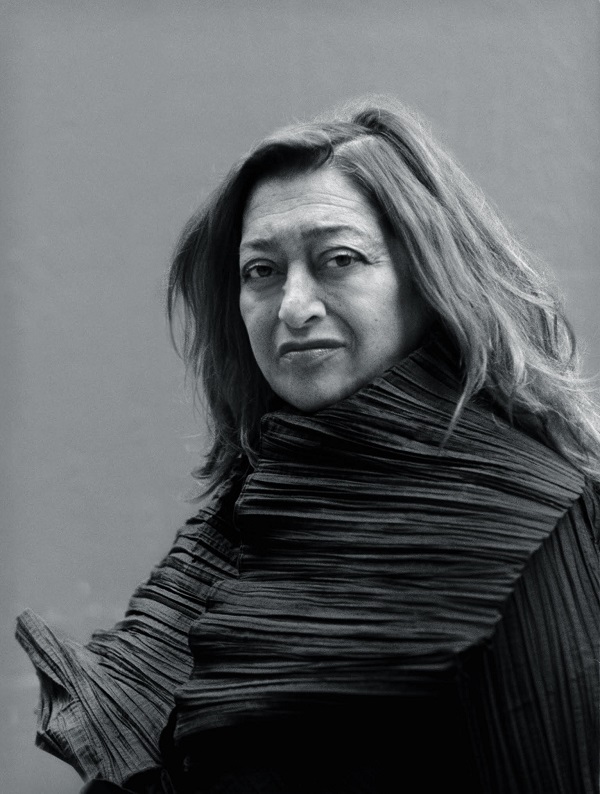 She had the advantage of family wealth – her parents were politically well-placed in the relatively tolerant and affluent Iraq of the 1950s, her industrialist father Muhammad being co-founder of the left-leaning National Democratic Party. Hers was an upbringing of education (despite being Muslim) by Roman Catholic nuns in Baghdad followed by boarding schools in England and Switzerland, along with much family travel. Next she studied mathematics at the American University in Beirut. But she had always been fascinated by architecture and so, in 1972, enrolled at London's Architectural Association during that famous school's most anarchistically creative period. Taught by Sir Peter Cook, leading member of the theoretical "Archigram" group, and the young Rem Koolhaas in whose firm she soon became a partner, it was nonetheless clear that she would make her own way. And so in 1979 she set up her own practice in London while herself also teaching architecture.
She quickly made an impact in 1983 with her jagged, gravity-defying, competition-winning design for the Peak Club in Hong Kong, accompanied by her baffling but beautiful paintings. It was not built, and she had to wait until 1994 for her first significant building, the equally jagged little campus fire station for the German furniture maker Vitra. Having won the competition for the Cardiff Bay Opera House in 1995, she found it cruelly axed by the Millennium Commission: her first cultural buildings, both art galleries, were in Copenhagen and Cincinnati. After those, the floodgates opened: Zaha was a name in demand all over the world.
Architects habitually take time to really get going, and if successful work on into extreme old age. With her work ever changing, becoming more fluid, we could normally expect up to another 20 years of fruitful development from an architect of Hadid's calibre. Denied this, we must mourn not only her as an extraordinary person, but all the work we shall now never see.
Dame Zaha Hadid DBE 31 October 1950 - 31 March 2016
By no means the first prominent female architect, she was the first to attain international renown in her own right
Share this article