Extract: England My England - Anglophilia Explained |

reviews, news & interviews
Extract: England My England - Anglophilia Explained
Extract: England My England - Anglophilia Explained
Why are some Americans so seduced by the land of Downton? A native explores
Lady MwaMwa: the three sisters of Downton Abbey
Are Anglophiles born or made? Or cultured in a medium of suet and sentimentality, romanticism and Marmite? Inexplicably, this question has gone begging, at least in the States. Perhaps American scholars deem the subject too frivolous to merit academic scrutiny in the same way that camp, kitsch, and cuteness had to wait for freelance intellectuals like Susan Sontag, Celeste Olalquiaga, and Daniel Harris to legitimise their study.
Of course, the whiff of Toryism or just garden-variety snobbery clinging to Anglophilia has left it in permanently bad odour with American cultural theorists, most of whom lean Left.
Understandably, British intellectuals approach the question of Britishness with some wariness. The very notion of solemn-faced musings on Britishness is so, well, un-British. When The Times of London sponsored a contest - in all seriousness, of course - urging readers to propose a national motto, the winning slogan was, "No Motto, Please, We're British." Its author told an interviewer, "The point I was making is, this idea of a statement of Britishness - I cannot think of anything less British than that."
Isn't community what so many recent Brit myths are really selling?
Even so, there's no end of penetrating inquiries into Englishness, first, last, and always Orwell's "England Your England". But few on either side of the pond seem willing to take a serious stab at Anglophilia. In an America whose native slang and idioms are succumbing, we're told, to invasive Briticisms imported by BBC America, the Guardian, and Ricky Gervais; whose millennials have come of age with Harry Potter; whose boomers will uncomplainingly endure the furry footed Long March through the three-part prequel to The Lord of the Rings; whose Masterpiece Theater demographic is in thrall to Downton Abbey; and whose tabloid-TV anchors deconstruct gossip about Kate Middleton's pregnancy with Talmudic solemnity, that want has never been more keenly felt.
Englishness, to Americans, is reassuring in its cozy domesticity yet fascinating in its union of familiar and alien, homey and unheimlich. The English looked like us - if you were white, that is; the multiracial England of lived experience was nowhere to be found in the Mary Poppins England I was raised on - and they spoke the same language, more or less. Nonetheless, they were, in many ways, subtly Other.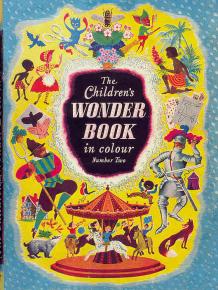 The boys were all spirited away at an ominously early age to public school, which was private, oddly enough; there, they lived in terror of a Gilles de Rais in a mortarboard known as the headmaster. As a young boy, growingly aware of the electrified perimeters of American masculinity, I was especially attentive to the homosocial chumminess of English boys, at least as depicted in The Children's Wonder Book in Colour. Published in England just after the Second World War and handed down to me, in the early Sixties, by elderly relatives, the Wonder Books were anthologies of stories, educational articles, arts-and-crafts projects, puzzles, and comic strips. The boys in the Wonder Books looked decidedly girly, in a pink-cheeked, rosy-lipped way, an effect heightened by their habit of wearing shorts with knee socks well into their teenage years.
These ruminations seemed suddenly relevant years later, when an English professor of uncertain proclivities, discoursing on the convention of men playing female roles in Elizabethan theater, stopped in mid-sentence and, in a kind of apostrophe addressed to who knows what gods, mused unselfconsciously that English boys of a certain tender age were "beautiful as girls". There was a vibrating silence, punctuated by a cough. He recovered himself, and we resumed our close reading of whatever it was - Shakespeare's Sonnet 20, I like to think.
British children of both sexes bounced India-rubber balls and gave their pets a tit-bit and enjoyed the occasional seaside holiday, when they weren't picking their way through "gorse, furze, or whin," a "prickly shrub found on heaths and downs," which seemed to be everywhere, as were hedgerows and copses. They were never without their pocket torches, and their teen patter was imperturbably chipper ("'Fiddlesticks!' almost snapped Cedric"), as was their appetite for the sort of hobbies Americans associate with terminal nerdiness ("The study of wild flowers is a hobby that can be life-long… One way of keeping a record of your hobby is by building up a collection of wild flowers pressed in a book. At the side of each flower you should write down all the information you have gathered about it…"). Somewhere, the tea bell was always ringing.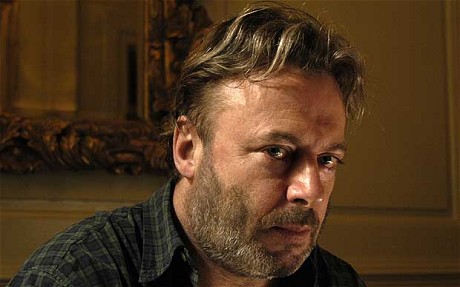 Every Anglophile has his own private England, which is, of course, unrecognizable to the English. (Especially if that England derives, in part, from a set of wartime children's books full of stories with titles like "Toby Tortoise's 100th Birthday" and "Tweedlecup's Toffee.") Anglophilia, like any obsession, isn't so much about the object of desire but rather its power as a symbol - the jolt it delivers when cathected with emotional significance. Anglophilia is a type of fetishism, albeit of a very sublimated sort. (No sex please, we're Anglophiles.) The fetish object is Englishness, obviously, however defined by the Anglophile in question. And the incarnation of that abstraction, so to speak, is the English accent, by which Americans really mean the Received Pronunciation associated with BBC hosts or the Oxbridge tones of Christopher Hitchens (pictured above) and Martin Amis. Orotund (plummy is the word that's usually used), steeped in PG Tips, then rinsed in claret, the accent's the thing, to an Anglophile: undiluted opiate of Englishness.
It's the pornography of posh - as critical insights go, not exactly the veil of the temple rent in twain. But the why behind the why—why are some native-born residents of our Shining City Upon a Hill, where All Men Are Created Equal, seduced by the fluting tones of manor-born privilege? - is duck soup, or better yet blood pudding, for cultural analysis.
The mass of American Anglophiles experience their obsession not as a trickledown effect of the "special relationship" but as an ironic by-product of our tendency to confuse the assumption that we're all created equal with the fiction that we're all alike. This confusion is the dust cloud generated by the collision of a too-literal egalitarianism with a pugnacious populism. In the Land of Opportunity, where the playing field is always level and anyone can grow up to be president, there's no more damning charge than "elitist"; every American, if asked, will insist he's middle class, a term understood to mean We, the g-droppin' People, as opposed to the effete elite. In popular usage, the term has virtually nothing to do with income.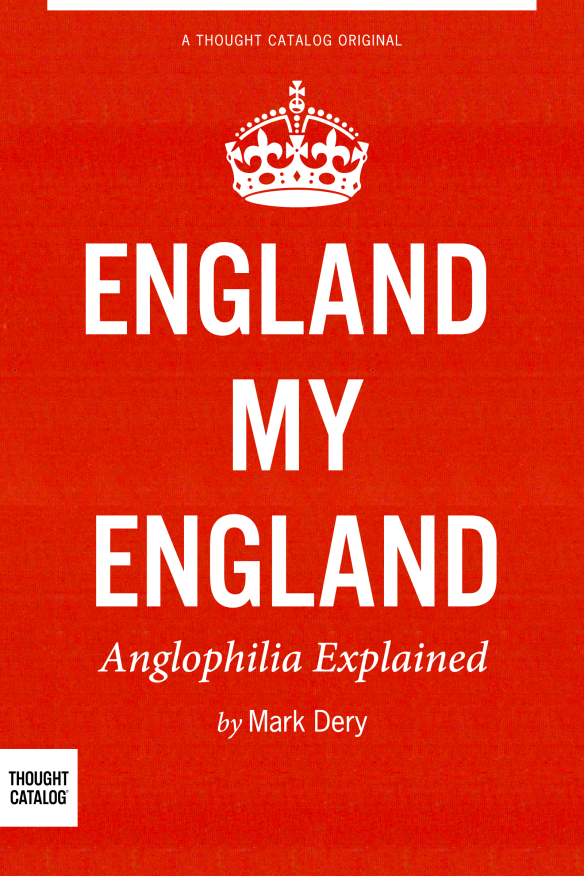 The brazen hypocrisy of our inability to talk honestly about class, at a moment when the democratic experiment is corroded by income inequality and diminishing social mobility, makes England's class system look more honest by comparison. In the eyes of some Downton Abbey fans and Dianaphiles, it's a kinder, gentler boot on the neck than the social Darwinism that prevails in our nation of takers and makers, as Republican congressman and firm-jawed Ayn Rand fanboy Paul Ryan put it. In The Communist Manifesto, Marx sounded almost nostalgic for the "feudal, patriarchal, idyllic relations" - italics mine - that capitalism swept aside, an unchanging world where (in the Sir Walter Scott version, at least) god was in his heaven and chivalry prevailed and "motley feudal ties...bound man to his 'natural superiors,'" a better world, Marx hints, than the crass, calculating social landscape of capitalism, where the ka-ching of the cash register has "drowned out the most heavenly ecstasies of religious fervor, of chivalrous enthusiasm, of philistine sentimentalism, in the icy water of egotistical calculation... [F]or exploitation, veiled by religious and political illusions, it has substituted naked, shameless, direct, brutal exploitation." Give us that veil of illusions! Anglophiles seem to be saying; better the fairytale feudalism of Kate and William than the bright-smiling rapacity of Mitt Romney and the incomparable vulgarity of Donald Trump.
"Aristocracy has made a chain of all the members of the community, from the peasant to the king," de Tocqueville wrote, only a decade before Marx. "Democracy breaks that chain, and severs every link of it." Do Anglophiles romanticize those chains? Could it be that the cost of America's winner-take-all capitalism, exacerbated by its frontier faith in rugged individualism, is a yearning for community? (If so, our sprawling size and dizzying diversity doesn't help.) By "community," the Anglophile means that sense of being part of a national family (however dysfunctional) that supposedly arises from huddling with your cousins (however many times removed) on a rain-pelted rock, besieged on all sides by wind-whipped seas and shield-biting berserkers. Isn't community what so many recent Brit myths are really selling, whether it's the race-based tribalism of Lord of the Rings, the dollhouse feudalism of Downton Abbey (where the butler Mr Carson refers to his aristocratic employers as "our family"), or the be-true-to-your-House loyalties and surrogate-sibling bonds of Harry Potter?
Englishness, to Americans, is reassuring in its cozy domesticity yet fascinating in its union of familiar and alien, homey and unheimlich
Explore topics
Share this article