Thomas J Campanella: Brooklyn - The Once and Future City review - out of Manhattan's shadow |

reviews, news & interviews
Thomas J Campanella: Brooklyn - The Once and Future City review - out of Manhattan's shadow
Thomas J Campanella: Brooklyn - The Once and Future City review - out of Manhattan's shadow
You can go home again: a child of Brooklyn writes its biography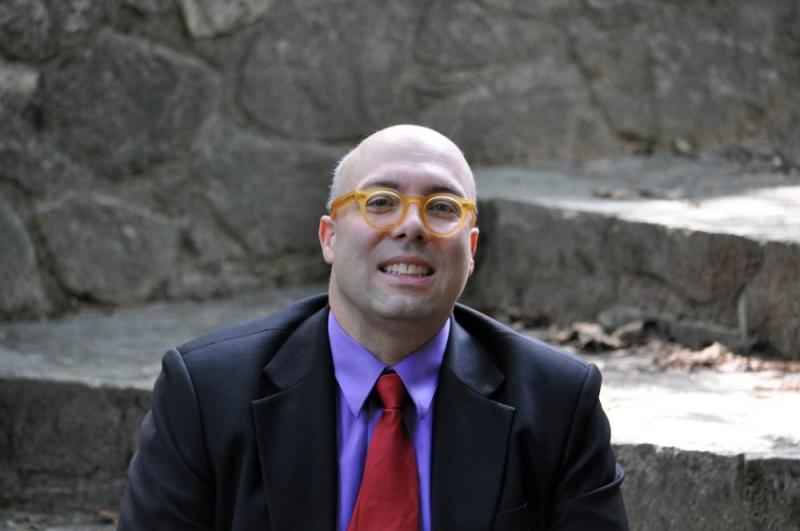 Brooklyn, where authenticity is genuine, not manufactured
For visitors to New York, it's all about Manhattan, its 23 square miles of skyscraper-encrusted granite instantly familiar, its many landmarks – enshrined in movies and music – must-sees on the itinerary of first-time tourists. The other four New York City boroughs?
Well, the journey to and from the airport takes you through at least one of them, which is as far as many people get to visiting them.
Manhattan is the most densely populated of course, Staten Island the least, and the most rural. Queens is the largest geographically and the most ethnically diverse borough in the entire United States. The Bronx is the only one of the five boroughs that's not an island; it's where rap and hip-hop were born. And Brooklyn? It's the most populous borough, known for its cultural diversity and independent arts scene and, until 1898, it was an independent city.
Which brings us to Thomas J Campanella's magisterial history Brooklyn: The Once and Future City, a 500-page-plus-footnotes study that is dense and detailed yet always approachable and takes readers to the heart and soul of "the King's County", established in 1646 and named by Dutch colonists after the town of Breukelen in the Netherlands.
Until recently, Brooklyn was where Manhattanites could find vaguely affordable homes, but places such as Williamsburg and Bushwick have been gentrified into unaffordability. Brooklyn is now home to musicians, writers, artists and entrepreneurs, some of them early "settlers" who headed across the East River and put down roots rather as Londoners did in Hackney or Streatham. DUMBO (Down Under the Manhattan Bridge) is New York City's tech hub. The relationship between Manhattan and Brooklyn was always "dynamic and complicated", a "reluctant symbiosis".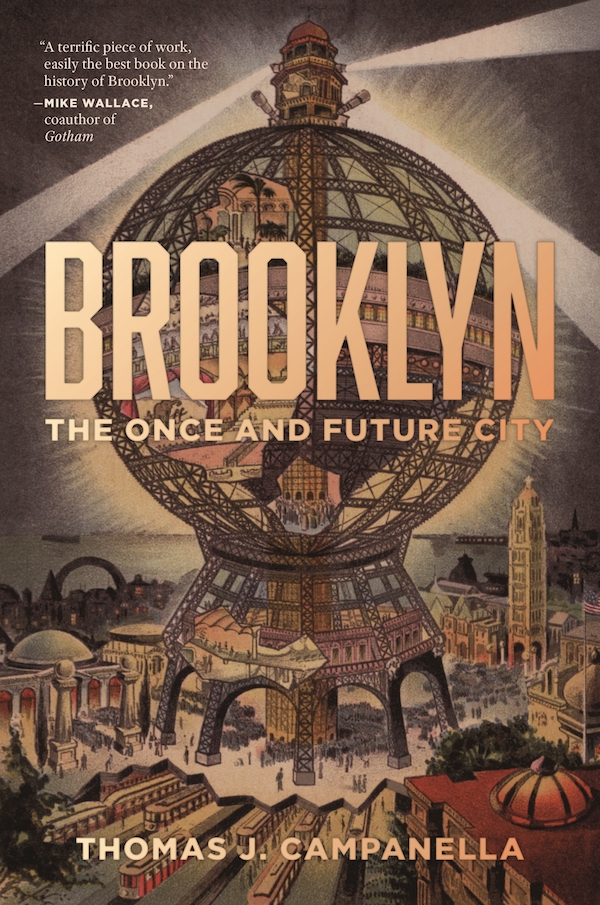 Thomas Campanella's forebears moved to Brooklyn in 1902 from Little Italy, which straddles Greenwich Village and SoHo. A cholera outbreak in the crowded streets sent his great-grandfather in search of fresh air and open spaces. He headed to Coney Island, one of the few places in Brooklyn that tourists know about, the seaside funfair familiar from On The Town and much besides. Campanella grew up not far away, in Marine Park, and still lives there when he's not in Ithaca at Cornell University where he is Associate Professor of Urban Studies and City Planning. Like many of his generation, he saw Brooklyn as a place to escape. He came to appreciate it only when he returned to care for his ageing parents for whom "the mark of arrival was to leave", success always "a measure of distance gained from their native place". Campanella suggests "the strange alchemy of ambition and self-loathing" is the key to the success of so many Brooklynites, "eager to prove themselves to a cynical, mocking world – or at least to that exalted realm across the East River". Perhaps it's more than just its suspended beauty that's made the Brooklyn Bridge such a potent symbol.
Brooklyn played a key role in World War Two, its Navy Yard a major employer. But in the decades that followed, employment fell, crime surged and families moved to the suburbs – the Brooklyn of Campanella's childhood had been "brought to its knees", not helped by the ambitions of Robert Moses, the city's aggressive planner, or by Fred C. Trump. Both men were destroyers of worlds. The author, a fourth generation Brooklynite, sensibly does not attempt a chronological history but rather takes a thematic approach. He examines the inescapably shaping force of Brooklyn's geography and topography ("terminal moraine" and "outwash plain"), Brooklyn sport, speed and pleasure – Frederick Law Olmstead's Prospect Park was a trial run for Manhattan's Central Park; Brooklyn as "port of empire" and "the city of homes" – the famed brownstones, the mock-Tudor, Fort Greene's "Red-Brick Beehives" of the 1940s. There's a fascinating chapter on Barren Island, on the edge of Jamaica Bay, which the Native Americans used for hunting and the white men to whom they sold it in 1664 ("in exchange for a kettle, coats and shirts, a gun, powder and lead" among other items) to render the corpses of dogs, cats, cows, goats, horses and even a circus elephant down to oil glue and buttons. For humans, Green-Wood Cemetery continues to provide the best of resting places.
"The Book of Exodus" describes the post-war "white flight" to suburbia and, as in London and many other cities, their children's return to buy dilapidated brownstones beginning the urban renewal that's pricing their own children and grandchildren out of Brooklyn. In the final chapter, we take a walk with Campanella down Flatbush Avenue from Fulton Street to Marine Park where lies "one of the great truths of urban life today… the truly authentic lies far from the places that claim it most insistently… If you seek the real New York, flee the twee and you will have found the city in all its brassy bravado, its loud messy magical heartfelt glory."