Fanny: The Other Mendelssohn review - a tale of two siblings |

reviews, news & interviews
Fanny: The Other Mendelssohn review - a tale of two siblings
Fanny: The Other Mendelssohn review - a tale of two siblings
Salutary tale of a neglected composer, neatly told
Isata Kanneh-Mason at work
Documentaries intended for cinema release don't always come off, and cynics might suggest that Sheila Hayman's Fanny: The Other Mendelssohn would work perfectly well as a BBC Radio 3 broadcast. Fortunately, Hayman's visual flourishes and a sense of how to tell a good story make this film work.
A closing caption points out, depressingly, that 90% of all music performed in the world's concert halls is written by men, making the tale of Fanny Mendelssohn Hensel all the more pertinent. Her biography is intercut with sequences showing pianist Isata Kanneh-Mason preparing to give the premiere of a new edition of Fanny's Easter Sonata. This work was rediscovered in the early 1970s and given a first recording by the veteran French pianist Éric Heidsieck. He, along with most of the classical musical establishment, believed it was a lost masterpiece by Fanny's brother Felix Mendelssohn, one particularly depressing sequence following Heidsieck and scholar Angela R. Mace to the disorganised Paris HQ of Heidsieck's one-time record producer Henri-Jacques Coudert, still maintaining that the work was "very masculine" and couldn't have been composed by a woman.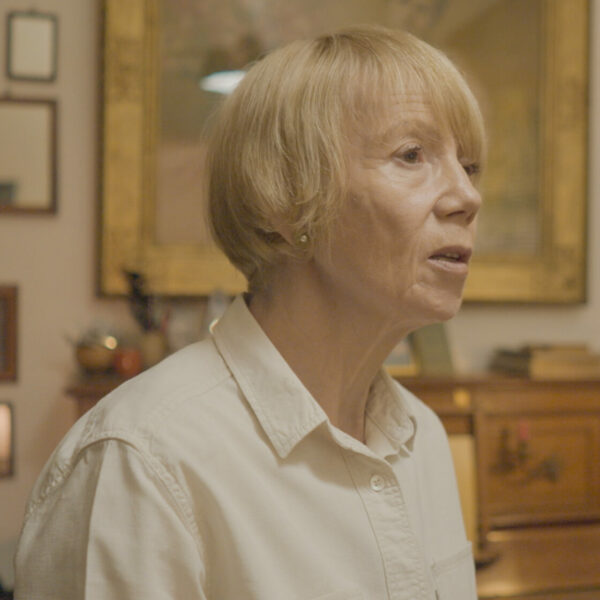 Four years older than Felix, Fanny had prodigious musical talents, but they were ultimately disregarded by her conservative parents – for a woman, music was "an ornament", considerably less important than being a wife and mother. It's alarming to be reminded that 19th century women were discouraged from playing certain instruments: straddling one's legs around a cello was deemed immoral. Fanny and Felix were inseparable as children, their bond maintained despite only Felix being allowed to continue his musical education.
Fanny followed convention and married Wilhelm Hensel, an impecunious but lovable artist, the pair taking up residence in a summer house in the family estate. Felix failed to supply an organ piece for the marriage ceremony, so Fanny wrote one herself. The pair had a son, and Fanny continued to compose and perform privately. Felix was unsupportive, stating that she lacked the commitment to be a composer and protesting when Fanny decided to start publishing her music. A diary entry reveals that she was as afraid of her brother aged 40 as she was of her father when a teenager.
Hayman (pictured above), Fanny's great-great-great granddaughter, manages to make Mace's search for the Easter Sonata score reasonably exciting, with missing pages, visits to dusty libraries and some entertaining contributors. Tenor and musicologist Tim Parker-Langston neatly demonstrates why he thinks Fanny's songs are worth hearing by singing excerpts from them, and affable collector Robert Owen Lehman explains why treasures in manuscript form should be accessible in libraries and not locked away.
Poor Fanny died from a stroke in 1847, aged just 41. Footage of Kanneh-Mason's performance gives us a more upbeat ending, though Hayman's commentary points out that the voices of many more creative women are still unheard.
For a woman, music was far less important than being a wife and mother
rating
Explore topics
Share this article