BBC Proms: Elijah, Gabrieli Consort & Players, McCreesh |

reviews, news & interviews
BBC Proms: Elijah, Gabrieli Consort & Players, McCreesh
BBC Proms: Elijah, Gabrieli Consort & Players, McCreesh
Batten down the hatches: Hurricane Elijah's in town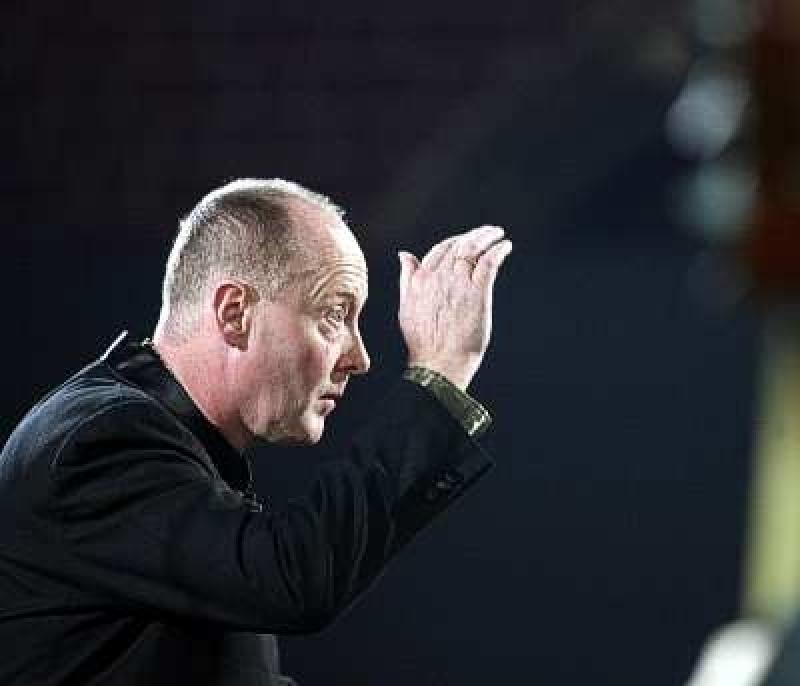 Paul McCreesh played the gifted auteur
Mendelssohn loved looking back. And nowhere more so than in his blockbuster oratorio, Elijah. But what was most striking about last night's monumental performance at the Proms was how much he was also clearly looking forward and outward, and how feeble an appellation oratorio seemed to be for what we were witnessing. We were being bombarded with pre-echoes of the adventure-laden Hollywood epics of the 1950s.
We were being hit by a microclimate of such unstable energy that it could easily have registered on the Beaufort Scale. Prototype movie. Tropical hurricane. Last night's
Elijah
was both. But when done well, what
Elijah
certainly isn't, is a churchy oratorio.
To be fair, most of the glances back (to Bach's Passions and Handel's Israel in Egypt) are done facing fully forward. The gigantic opening fugue reflects this better than anywhere, opening up a chromatically steep and craggy path that few others would have been brave enough to take on. The way this weighty climb of serried ranks emerges from under the desolate introduction from Elijah (a brilliant Simon Keenlyside, ever poised between packing it all in and plunging enthusiastically into whatever grisly duty God has lined up for him) and disappears back into a dusky close-up is cinematic in every way. Paul McCreesh played the most gifted auteur, paying attention to every one of the many perspectival details that are carved out through shifting rhythms, pregnant fermatas and ensemble arrangements.
McCreesh was aided by what was easily the most impressive, sensitive and strapping choral craft of the Prom season. What a difference it was to have youth pervading the five choirs. How moving it was to hear the desperate supplications of the seemingly lusty. How terrifying to hear the imprecations coming from such a robust crowd. They all deserve a mention: the Taplow Youth Choir (chorus master: Gilliam Dibden), the Ulster Youth Chamber Choir (Greg Beardsell), Chetham's Chamber Choir (Martin Bussey), the North East Youth Choral (John Forsyth), the Gabrieli Consort and the Wrocław Philharmonic Choir (Agnieszka Frankow-Zelazny). Undoubtedly, they were the stars of the night.
But their spokespeople weren't a bad bunch either. Rosemary Joshua held our hands in "Be not afraid!" with a palpable warmth and touching reassurance, her head, heart and voice firmly heaven-bound. Sarah Connolly was a moving melancholy counterpart to Joshua, her brow heavy, her voice troubled. Robert Murray was a silky tenor supplicant. But it was Jonty Ward's effortless treble that won the most admirers.
On the orchestral stage, the mammoth reconstruction of the Birmingham premiere brought out a treasure trove of antique oddities: mean-sounding tower drums (with their even meaner sticks), rumbly monstre ophicleides and three inaudible serpents, beefing up the general other-worldliness and monstrousness of it all. Elijah's fiery chariots hurtled all the more dazzlingly up into the heavens with this extra-terrestrial musical back-up.
As with any great epic, there were moments of intense, deafening intimacy for relief and religious reflection. In Elijah there is even a magical a cappella for a trio of Angels; never was that appellation more fitting than last night. And ever the suburban boy, Felix couldn't help the intrusion of the domestic into these wildly elemental sets. The double quartets of cherubic intercessors appeared to fly in on comfy wind-inflected musical sofas.
These tuneful smaller moments - especially the infrequent but joyous domestic dances that burst forth unexpectedly, sprung on dotted rhythms - couldn't help but charm. But in a hall like the Royal Albert it was the cyclonic activities that lingered most brightly in the memory, especially the moment when, in the tumult generated by Elijah's choral ascent into heaven, one nearly felt like taking cover.
Share this article