Bernstein's Mass, RNCM, Bridgewater Hall, Manchester review - a happening, a demo, an achievement |

reviews, news & interviews
Bernstein's Mass, RNCM, Bridgewater Hall, Manchester review - a happening, a demo, an achievement
Bernstein's Mass, RNCM, Bridgewater Hall, Manchester review - a happening, a demo, an achievement
Manchester premiere of extraordinary 'theatre piece' marks a special anniversary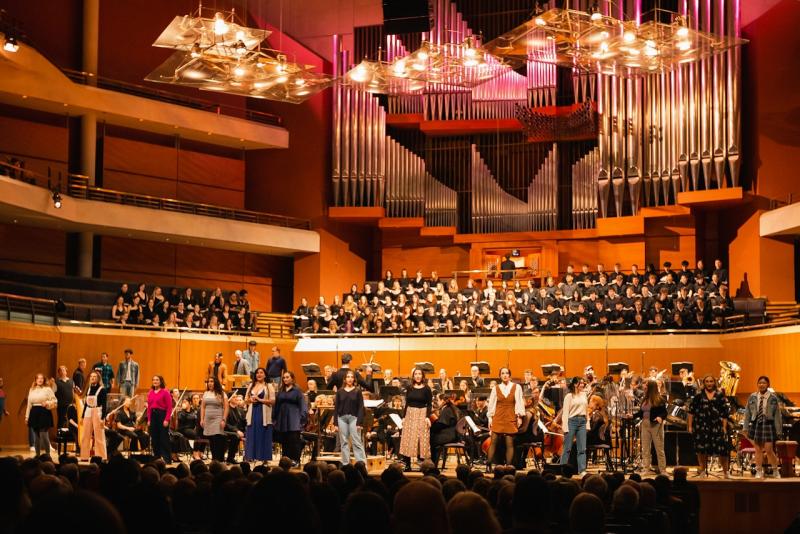 Showcase for a very large, multi-disciplinary conservatoire: the RNCM singers, choirs and orchestras
Leonard Bernstein's Mass has something of the nature of what might have been called a "happening" at the time he wrote it. It was 1971, and it was created for and premiered at the opening of the Kennedy Center in Washington.
It's set for very large forces: three choruses, two orchestras including a rock band and a blues band, a virtuosic baritone soloist (the "Celebrant") around whom the whole drama of the piece is built, and at least 20 other soloists from a group designated "Street Musicians".
So it's a happening that doesn't happen very often – at least so far as 100 per cent professional performances are concerned. But it's the ideal showcase for a very large, multi-disciplinary conservatoire such as the Royal Northern College of Music and its young talent, and this performance was one of a series of extraordinary events marking the 50th anniversary of the creation of the "Northern", itself only a year younger than the Kennedy Center (those began with a brilliant Die Fledermaus in December last and are to continue with Jonathan Dove's Mansfield Park later this month).
Conducted by Clark Rundell, and with William Dazeley (pictured below) as the Celebrant and around 260 performers from a variety of study streams at the RNCM and from Chetham's School of Music, it was a huge achievement on every level – musical, dramatic and not least technical, as Bernstein requires a considerable amount of pre-recorded musical sound to be played through the auditorium's multi-channel speaker system, with prescribed spatial effects.
T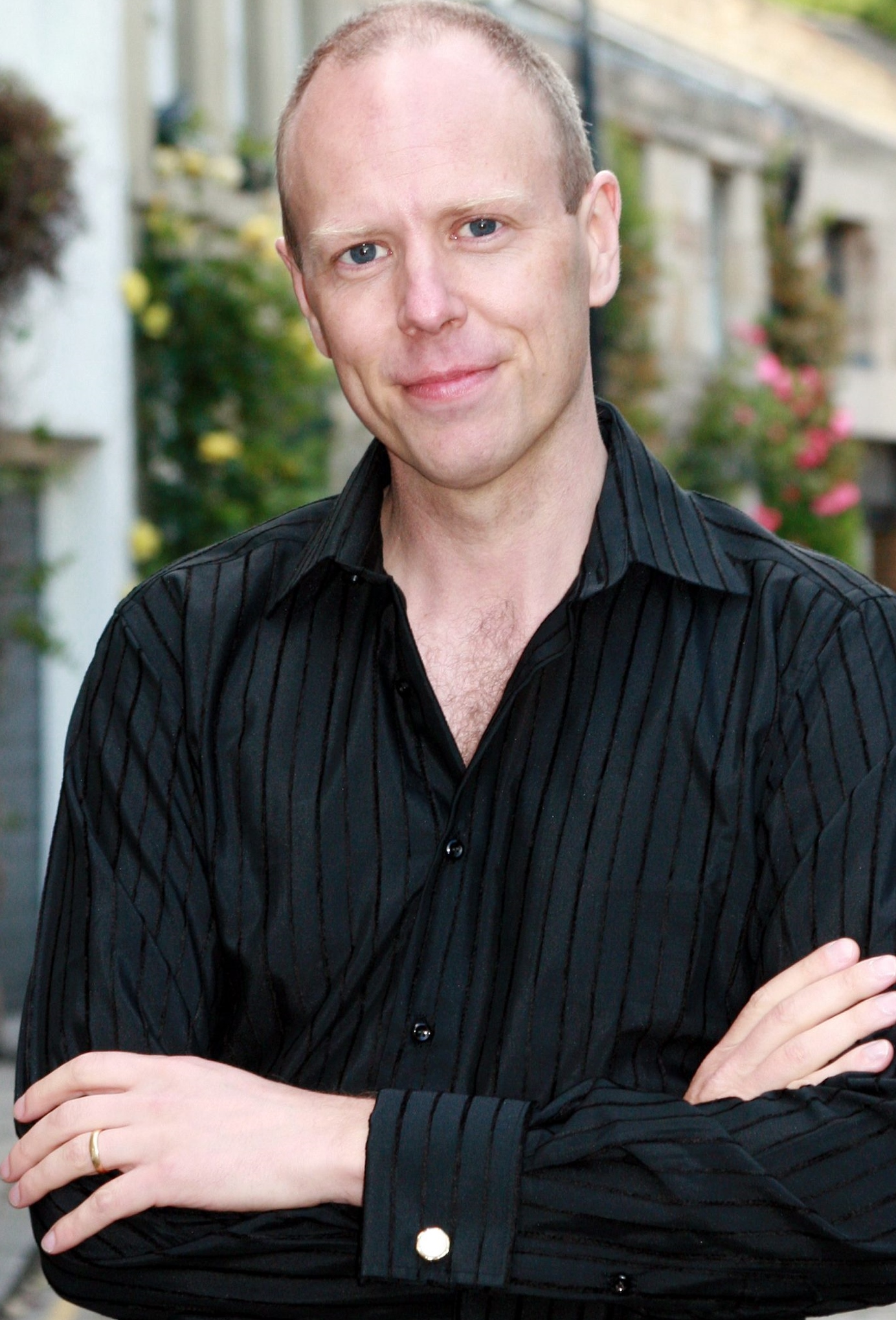 he whole work is almost an opera (it was premiered as the Kennedy Center's first night in its opera house, while the concert hall's inauguration came after), and though this Manchester premiere of the piece was a concertised version by necessity, it was pretty well operatic in spirit.
That's what gave it its greatest attraction. Dazeley is one of those opera singers who can, as they say, "live a role", and he entered into the task of being the Celebrant with conviction, imagination and skill. Who is this figure – at the start presiding genially over a traditional Tridentine Mass, then developing some of the quality of hollering gospel preacher, later (it seems) questioning the faith he professes, and finally erupting in frustration and rage at the reaction he gets and begging everyone: "God is very ill… His voice has grown very still… Don't let him die again…"
The whole work is a kaleidoscope of musical styles and genres, with words by Bernstein himself, by Stephen Schwartz of Godspell fame, plus a bit of Hebrew in the Sanctus and a little snatch by Paul Simon in the Gloria. The Celebrant's hearers are not only the choirs who sing the Latin mass texts and comment on them but the "Street Musicians" and their soloists, who say the things the young want to have said.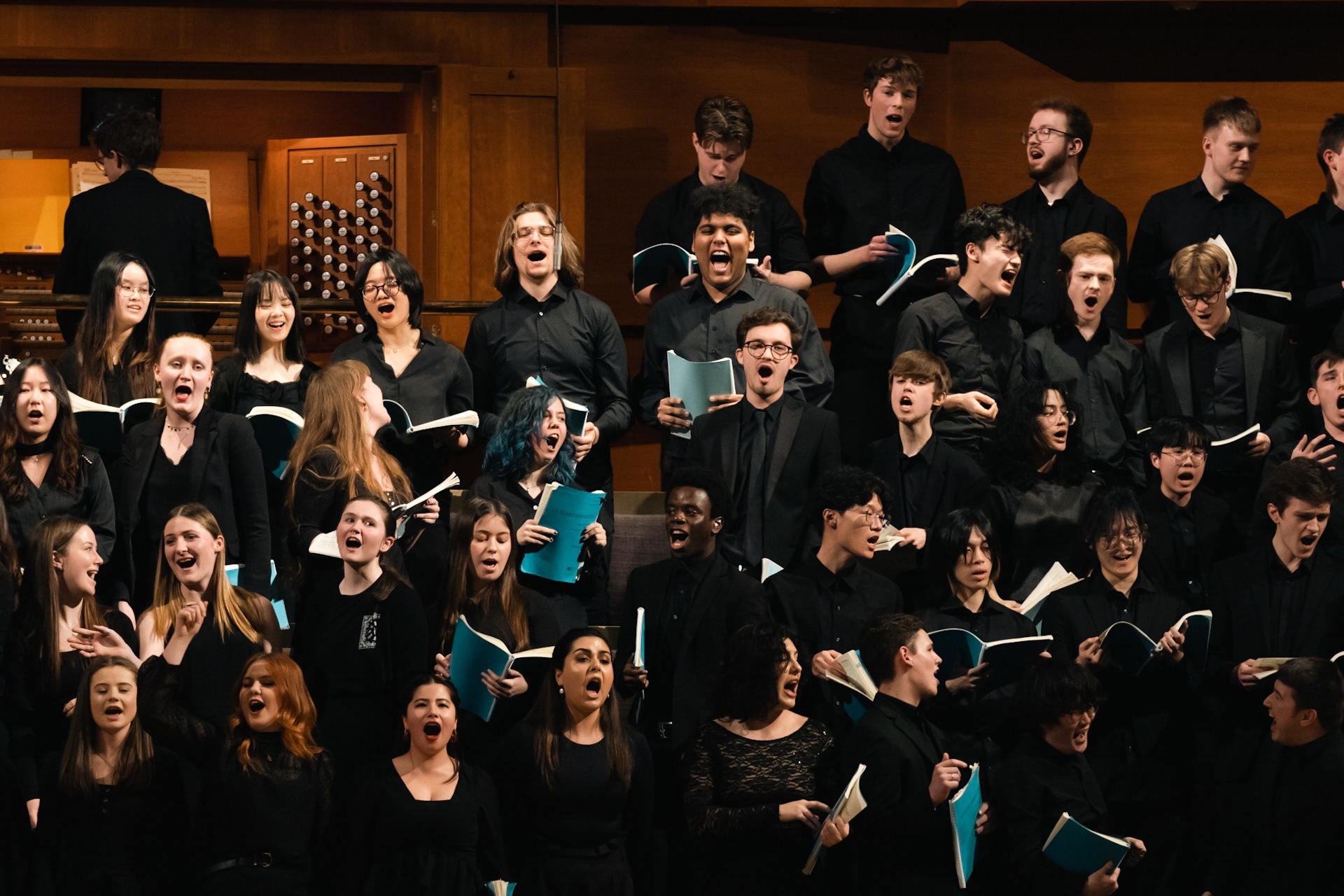 These were singers from the more showbizzy end of the RNCM's training programmes, and they'd learned their stuff and delivered it without book, acting all the way. They have that lively number, "God said… and it was good…", which has become a popular excerpt from this work, and made the most of it. They're also the ones who shout "Give us peace now!" in response to the liturgy's Dona nobis pacem (no wonder Nixon's government, still embroiled in the Vietnam War, got jumpy about the effect – though they might just as well have found the First Epistle of John and the Second Letter to the Corinthians, read before the Gospel, equally subversive).
Bernstein sub-titled Mass "A Theatre Piece …" and I loved the way its Agnus Dei turned into a full-scale Grosvenor Square style "demo" – the Street Musicians (with in-period dress) leading, and the rest of the singers swaying together with them and unstoppable as the dynamic level of the united musical forces rose to ear-splitting level. The official credits listed Stuart Overington as choruses director and Claire Campbell-Smith as rehearsals director, but I guess there were a few others who played their part in making that extraordinary moment.
The RNCM Symphony Chorus and Chetham's School of Music Choir had a lot of singing to do, and every note was strong: they could do their bit of clapping and whooping when required, too, and at the end, when they left their choir seats and joined their audience in the auditorium, their sound was magnificent.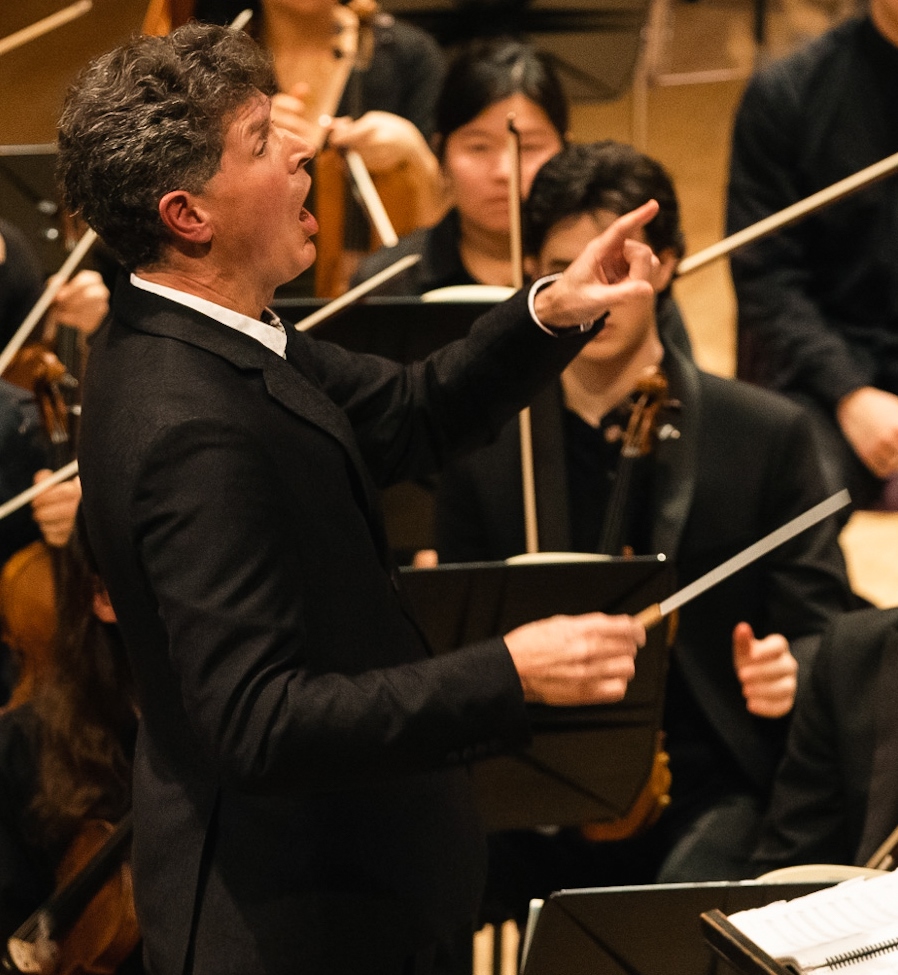 Clark Rundell (pictured left), cheerful and super-cool, was the conductor who paced and held the whole vast enterprise together, and he takes the credit overall for the sheer musical excellence of the performance, not least the beauties of the wind solos, the warmth of the strings and the impactful precision of the tutti of the RNCM Symphony Orchestra.
In a piece as multi-faceted as this and with such multifarious performing skills employed, there are also so many outstanding individual roles that it's impossible to name everyone, even of those named in the printed programme (and some who made noticeable contributions weren't even identified – it was, above all, a team achievement), but I would like to mention Erin, the soloist from Chetham's Choir, and also organist George Herbert. Bernstein asked for a couple of what were then early examples of computerised electronic organs – one small, one large. He was dealing with an opera house, after all. But even he could hardly have anticipated the impact of a large concert hall pipe organ, sometimes in background mode but also at full throttle, expertly unleashed as it was on this occasion.
William Dazeley is one of those opera singers who can, as they say, 'live a role'
rating
Explore topics
Share this article