Classical CDs Weekly: Antheil, Debussy, Hosokawa, Schmidt |

reviews, news & interviews
Classical CDs Weekly: Antheil, Debussy, Hosokawa, Schmidt
Classical CDs Weekly: Antheil, Debussy, Hosokawa, Schmidt
Symphonies from a self-styled 'bad boy', plus music from Austria, France and Japan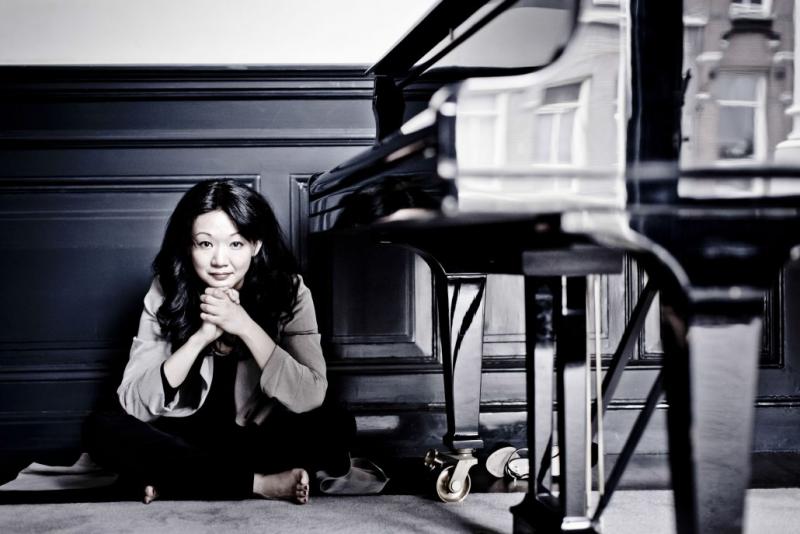 Ear-stretching: pianist Momo Kodama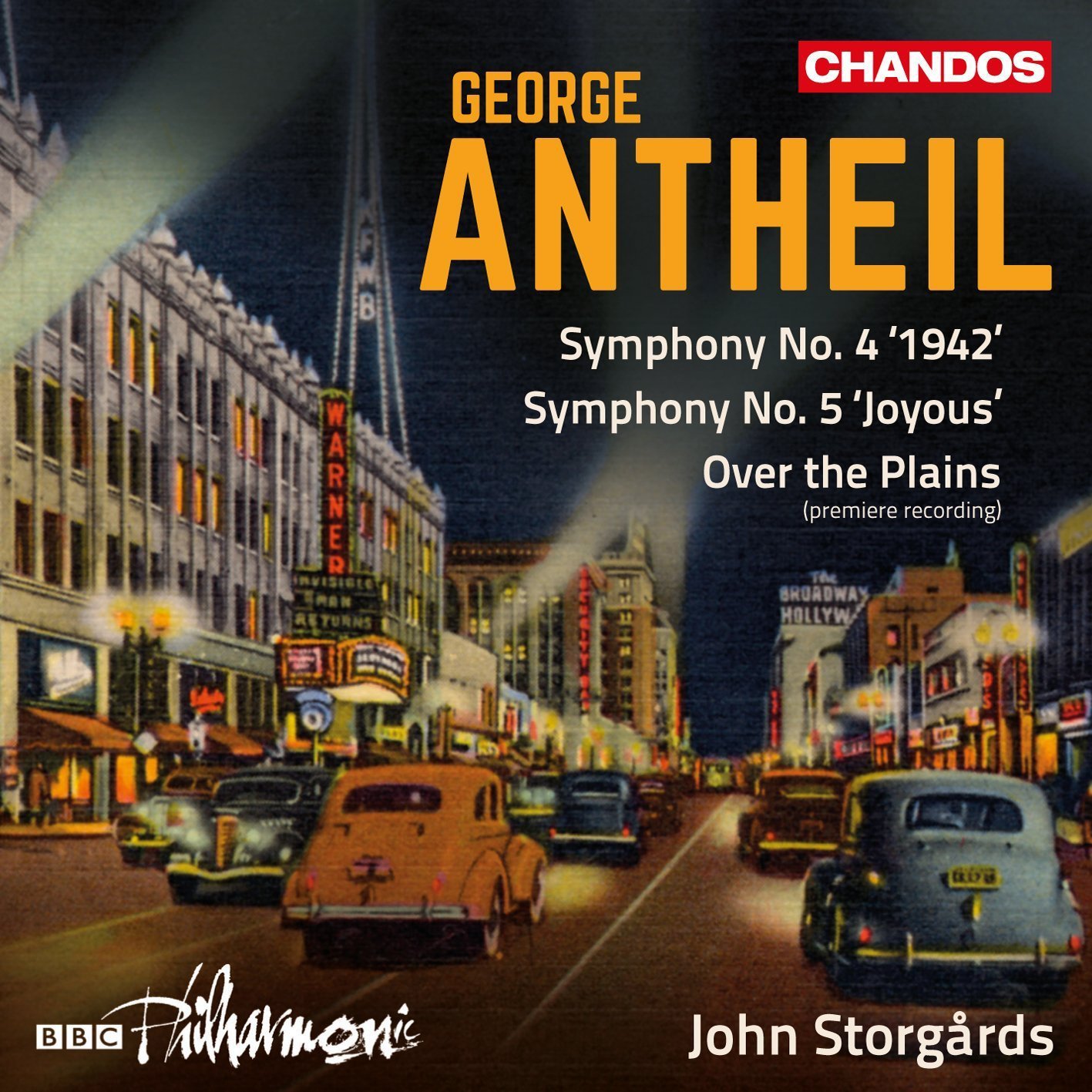 Antheil: Symphonies 4 and 5, Over the Plains BBC Philharmonic/John Storgårds (Chandos)
American composer George Antheil boastfully described himself as the early 20th century's "bad boy of music", though a few hours sent in the company of this disc might lead you to wonder quite what all the fuss was about. Perhaps Antheil just had the knack of being in the right place at the right time: his Ballet mécanique, featuring multiple keyboards and an aeroplane propellor, caused a short-lived scandal in Paris in 1926. Antheil returned to the US in the early 1930s, settling in Hollywood in 1936. He moonlighted as a journalist besides composing, and the two symphonies on this disc were both written in the 1940s. Best is No 5, subtitled Joyous, an unabashedly big-hearted romp from 1947, supposedly marking Antheil's break with modernism. It's incredibly appealing, entertaining music; that its first movement gleefully lifts from the scherzo of Prokofiev's Fifth shouldn't put the curious off. Antheil's chutzpah wins you over; there's a sweet, lyrical slow movement before a lively finale, this time borrowing from Prokofiev's last movement. Somehow it works: this isn't profound music but it is enormous fun, and wonderfully played by John Storgårds' BBC Philharmonic. They're also outstanding in the short Over the Plains, a breezy depiction of Texan life and landscapes. Predictably it owes a huge debt to the music of Copland, though the tunes aren't as catchy.
The biggest, most ambitious work here is Antheil's Symphony No 4 "1942", a four-movement, self-conciously epic wartime piece, much of which sounds like a pale pastiche of Shostakovich's Leningrad Symphony. Minus the tunes. The remorseless march rhythms and drum rolls pall quickly, and the last movement's lurid major key apotheosis is irredeemably naff. Hats off to the players for giving it their all, but I can't imagine returning to it often. Buy this for the effervescent Symphony No 5, which is an unpretentious treat. Chandos's production values are predictably good, and the sleeve art is great.
Point and Line – piano music by Debussy and Hosokawa Momo Kodama (ECM)
Debussy's 12 Etudes weren't written in the order in which they're published, and he never intended the cycle be played complete in a sitting, so it makes complete sense to intermingle them with other composers' music. Debussy was interested in Japanese art, even putting Hokusai's The Great Wave on the cover of the score to La Mer. He'd have undoubtedly approved of pianist Momo Kodama coupling his Etudes with six recent ones by Japanese composer Toshio Hosokawa, written almost a century later. Kodama's Debussy is up there with the best; technically brilliant and warm-toned; ECM's engineering lending her playing a warm glow. She's also alert to Debussy's sly humour, her sharply pointed Pour les "cinq doigts" one of the funniest you'll hear. As is Pour les degrés chromatiques, Kodama's fingers swirling as if possessed, before the softest of endings. An ecstatic Pour les octaves closes the disc.
Hosokawa's Etudes share a similar delight in colour and sonority. Easiest to assimilate are the simpler ones: 2 Lines follows a pair of capricious, angular lines for five minutes, and Lied, Melody, while lacking anything resembling a singable tune, is a restrained, poetic marvel, mostly consisting of soft bell-like chords. Anger is a percussive, heavy-footed stomp. An engrossing, ear-stretching collection, the two composers ideally matched.
Schmidt: Symphony No 2, Strauss: Dreaming by the Fireside Wiener Philharmoniker/Semyon Bychkov (Sony)
One influential critic wasn't kind to Franz Schmidt's Symphony No 2 after its Viennese premiere in 1915, writing of its "decent mediocrity" and that the piece was "devoid of intellectuality." What a twit. Happily, the Vienna Philharmonic hastily organised an audience questionnaire: 2,235 out of 2,360 respondents condemned the snarky write-up, some of the orchestra's players adding that they felt connected to Schmidt "by a kind of umbilical cord and are touchy when anyone tramples on it". Schmidt had been Mahler's favourite cellist in the orchestra, and it's touching to learn that he was held in such esteem. If you've not yet dipped your toes into Schmidtian waters, please investigate his remarkable final symphony, the Austrian symphonic tradition's haunting last gasp. And next, buy this sensational disc. Schmidt's Symphony No 2 is a real find: an extravagant, emotionally charged delight.
Few symphonies begin so sweetly, the burbling, Bach-like woodwind flurries leading into music of serene warmth. Wagner and Strauss are the most obvious influences, Schmidt moving from brassy sunlight to shady nook in the blink of an eye. There's something irresistibly sweet about the central movement's pastoral woodwind theme, the source material for 10 increasingly enjoyable variations. The finale simmers for a fair while before reaching boiling point, but the final brass chorale is ecstatic. Semyon Bychkov's Vienna players are outstanding: you cannot imagine this work ever receiving a better performance. Diaphanous divisi strings, mellow brass and characterful winds predominate, and Sony's sound has a huge dynamic range. There's a lovely bonus in the form of Dreaming by the Fireside, a sublime interlude from Strauss's opera Intermezzo. More, please.
One critic wasn't kind to Schmidt's Symphony No 2 after its premiere in 1915. What a twit
Explore topics
Share this article