Classical CDs Weekly: Brahms, Magnard, Skempton |

reviews, news & interviews
Classical CDs Weekly: Brahms, Magnard, Skempton
Classical CDs Weekly: Brahms, Magnard, Skempton
A great German conductor's vintage years, plus neglected French symphonies and British vocal music
Saturday, 15 February 2020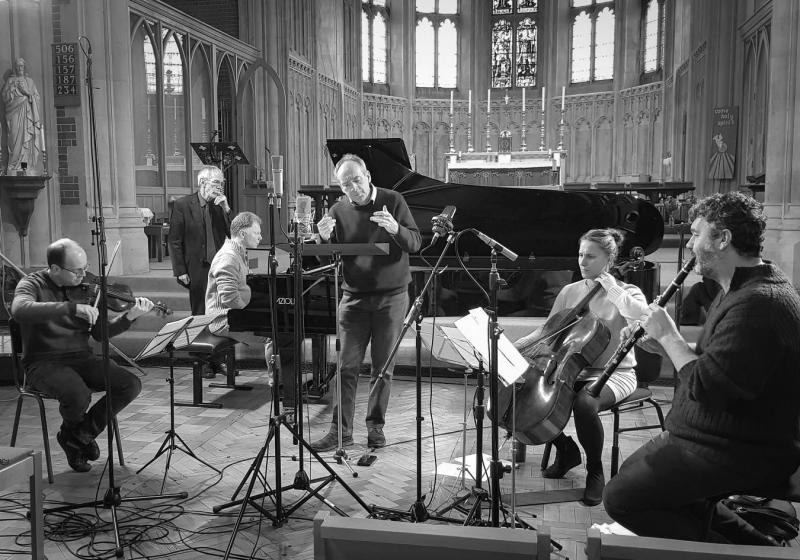 James Gilchrist and Ensemble 360, recording music by Howard Skempton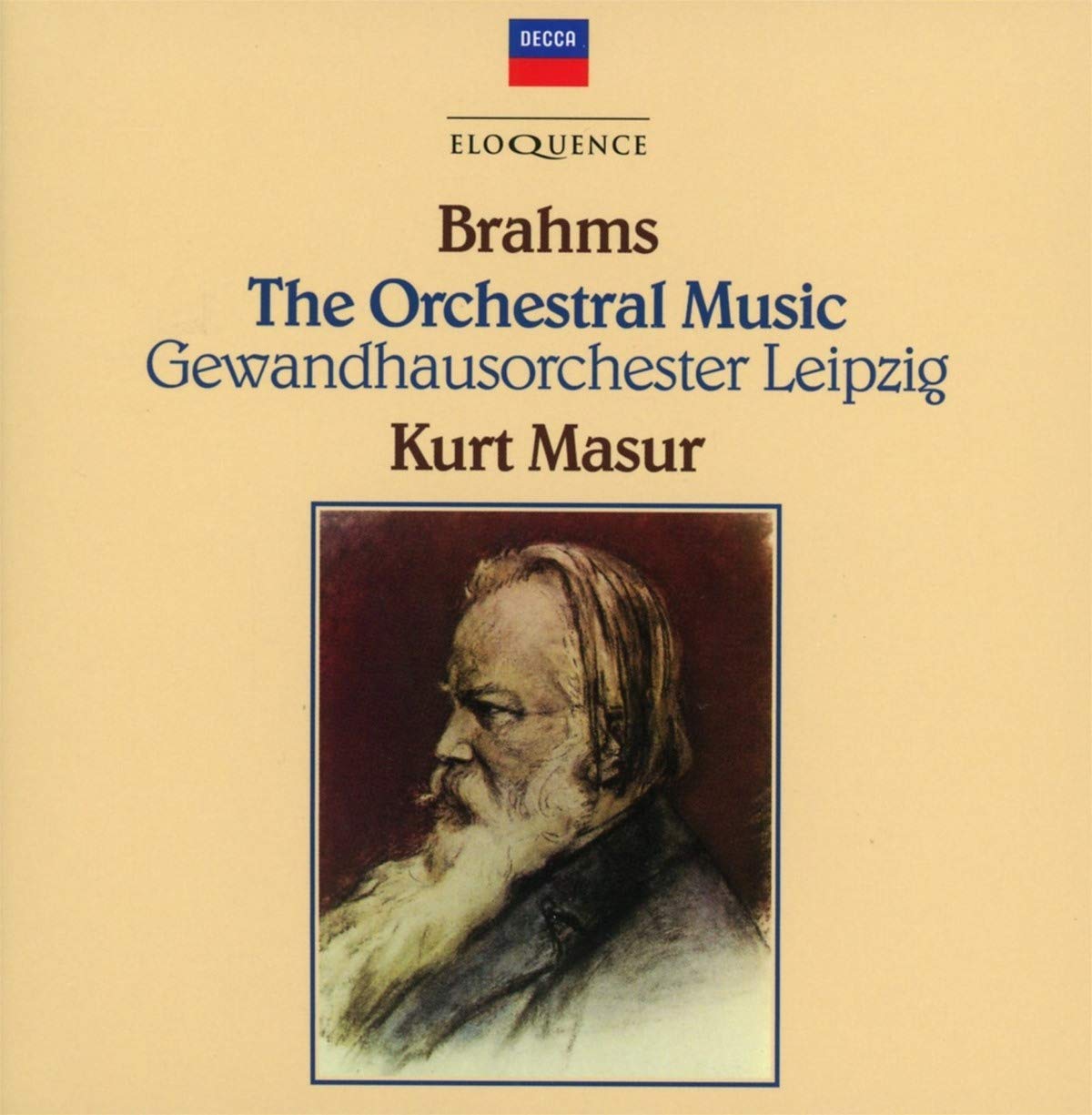 Brahms: The Orchestral Music Gewandhausorchester Leipzig/Kurt Masur (Decca Eloquence)
Conductor Kurt Masur's role in Germany's reunification has tended to obscure his musical strengths. I'd previously dismissed him as a safe, reliable pair of hands, so exploring this Brahms set was an enjoyable surprise. The warm, dark brown sonority of the Gewandhausorchester is one plus, with some gorgeously idiomatic vibrato on winds and horns. Philips's analogue engineering has scrubbed up well too, the sound consistently detailed and well balanced. And this is an ensemble which gave several Brahms premieres, which Masur led between 1970 and 1996. You'd expect the results to be more than decent. These aren't the fieriest Brahms performances out there, but Masur's warmth and generosity more than compensate. Symphonies 2 and 3 are especially good. No 2's first movement coda is marvellous, and Masur's refusal to push too hard in the finale pays off. The two serenades are also excellent, and quite why these deceptively big works aren't standard repertoire beats me. We get upbeat performances of the Haydn Variations and the Academic Festival Overture, plus an early digital set of the Hungarian Dances, orchestrated by various hands.
Mischa Dichter is on hand for the two piano concertos. He and Masur are especially convincing in No 1; the stormy opening tutti is pitch black, and the shift from darkness to light at the end of the finale feels well-earned. Salvatore Accardo is persuasive in the Violin Concerto, though even better is a 1978 version of the Double Concerto where he's joined by Heinrich Schiff, this terse, economical late work shot through with plenty of light. Production values are impressive, the original LP covers reproduced in miniature, and there's a useful summary of Masur's long career in the booklet. A bargain.
Magnard: Symphonies 3 and 4 Philharmonisches Orchester Freiburg/Fabrice Bollon (Naxos)
Albéric Magnard is occasionally included in lists of musicians who met unfortunate deaths (see Chausson or Alkan), dying in 1914 whilst defending his home against invading German soldiers. He's been described as a French Bruckner, though the two works on this attractive disc couldn't sound more Gallic, both recognisably in the Franck/Saint-Saëns quadrant of the late romantic symphonic spectrum. No 3 was praised by Dukas after its 1899 premiere and was, for years, the only one recorded. It's an impressive, enjoyable work, the highlights including the sombre, Wagnerian chorale which opens the first movement and some folksy violin writing in the scherzo. And how the work ends is striking, solemnity and frivolity perfectly balanced.
The 4th Symphony was Magnard's last complete work, and follows a similar trajectory. There's more angst in the outer movements, and the composer's contrapuntal gifts can become a little wearing. But just as you're about to switch off, he'll throw in something wonderful. The long slow movement is exquisite, as is the symphony's soft coda. Performances, Fabrice Bollon leading a well-prepared Philharmonisches Orchester Freiburg, are exemplary. Naxos's engineering is ripe – at this price, why not take a punt?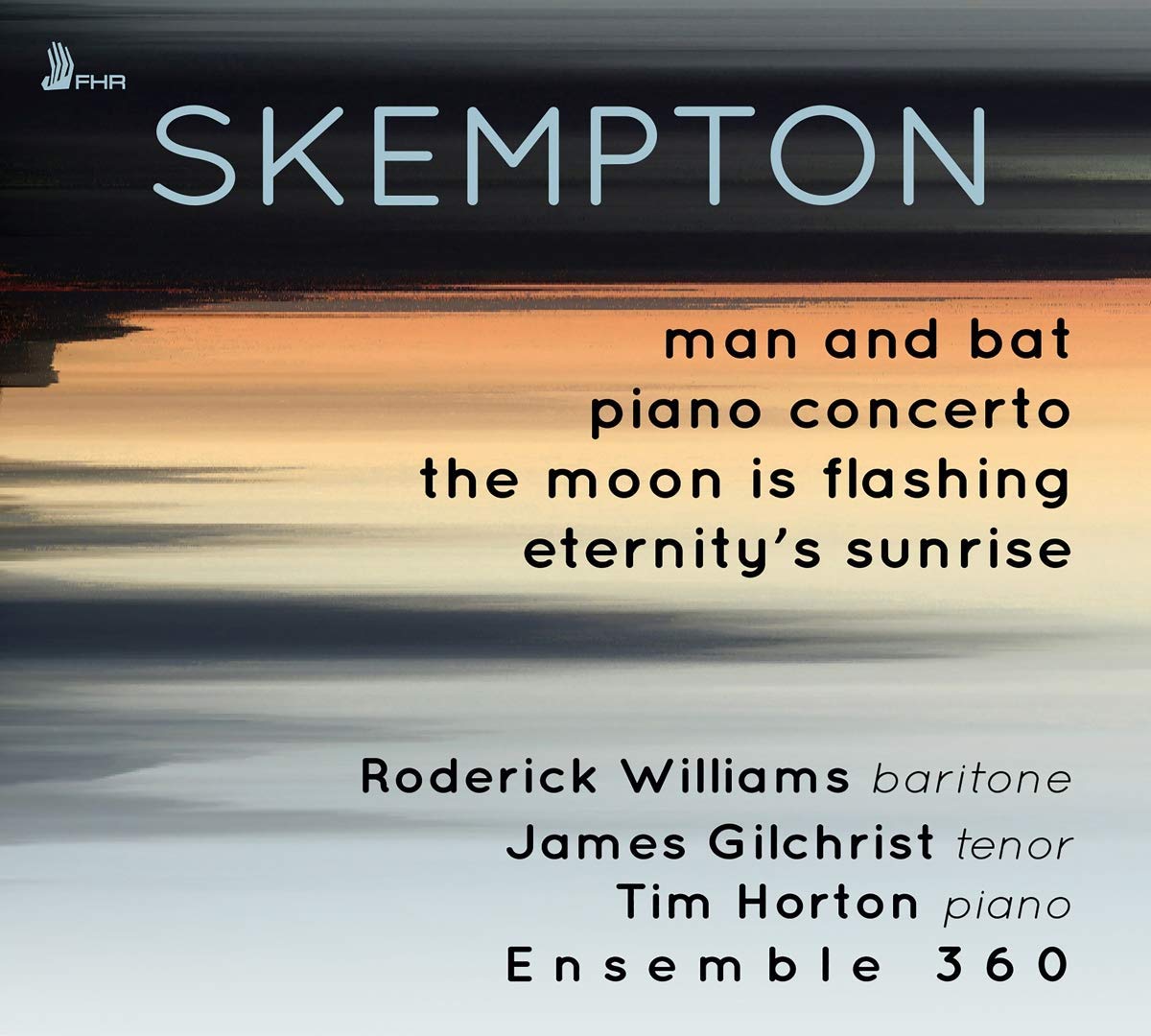 Howard Skempton: Man and Bat, Piano Concerto, The Moon is Flashing, Eternity's Sunrise Roderick Williams (baritone), James Gilchrist (tenor), Tim Horton (piano), Ensemble 360 (First Hand Records)
I've enjoyed Howard Skempton's music since hearing his orchestral processional Lento decades ago. It's still available on the NMC label, and should be snapped up forthwith. You'll be hooked. Then buy this new release, and John Tilbury's collection of Skempton piano music. Man and Bat sets a poem by DH Lawrence, baritone Roderick Williams accompanied by piano, string quartet and double bass. Exactly how Skempton's diatonic, tonal language sounds so fresh and new remains a mystery to me, the clipped piano chords of the opening exactly mirroring the narrator's hesitant walking, the music taking wing when the titular mammal is found flying around his Florentine bedroom. Anyone who's ever had to deal with an animal intruder will identify with what transpires, and this 25 minute work is funny, moving and gripping. Williams's performance is terrific: this piece could become a popular classic. As could Skempton's little Piano Concerto, heard here in a new piano quintet arrangement, the solo part unchanged. It's incredibly affecting, the first section little more than a sequence of mellifluous chords. Tim Horton's unaffected, heartfelt playing is perfectly judged. You'd love to hear him tackle some Feldman.
There's also a chamber version of the song cycle The Moon is Flashing. Lawrence's Snake forms the longest section, offset by two short texts. One is a sweet Valentine's greeting from Skempton to his wife, followed by an irresistibly catchy setting of a poem by Chris Newman. Tenor James Gilchrist is winning, and it's good to read his thoughts on the work in the booklet: "I have no idea why it works and hangs together… I think the audience on the first night was rightly stunned." He's correct – this music will enrich your life. The performances on this disc are uniformly excellent, Ensemble 360 closing proceedings with the Blake inspired chamber piece Eternity's Sunrise. It's engrossing. A superb anthology.
I have no idea why it works and hangs together...
Explore topics
Share this article