Classical CDs Weekly: Dove, Leighton, Martin, Vaughan Williams |

reviews, news & interviews
Classical CDs Weekly: Dove, Leighton, Martin, Vaughan Williams
Classical CDs Weekly: Dove, Leighton, Martin, Vaughan Williams
Two very different British composers, and a pair of mass settings
Shedloads of oomph: the Choir of King's College, London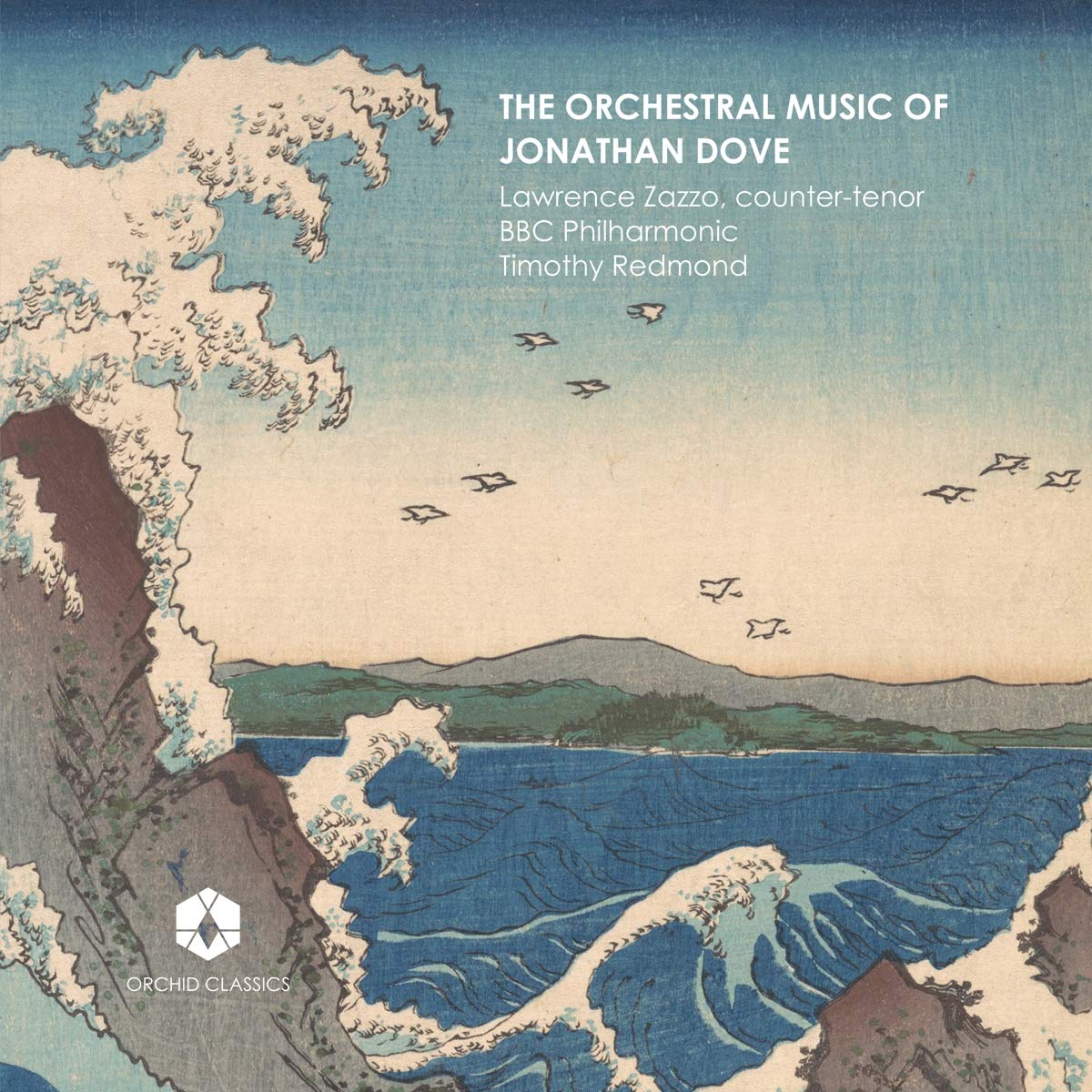 The Orchestral Music of Jonathan Dove BBC Philharmonic/Timothy Redmond, with Lawrence Zazzo (counter-tenor) (Orchid Classics)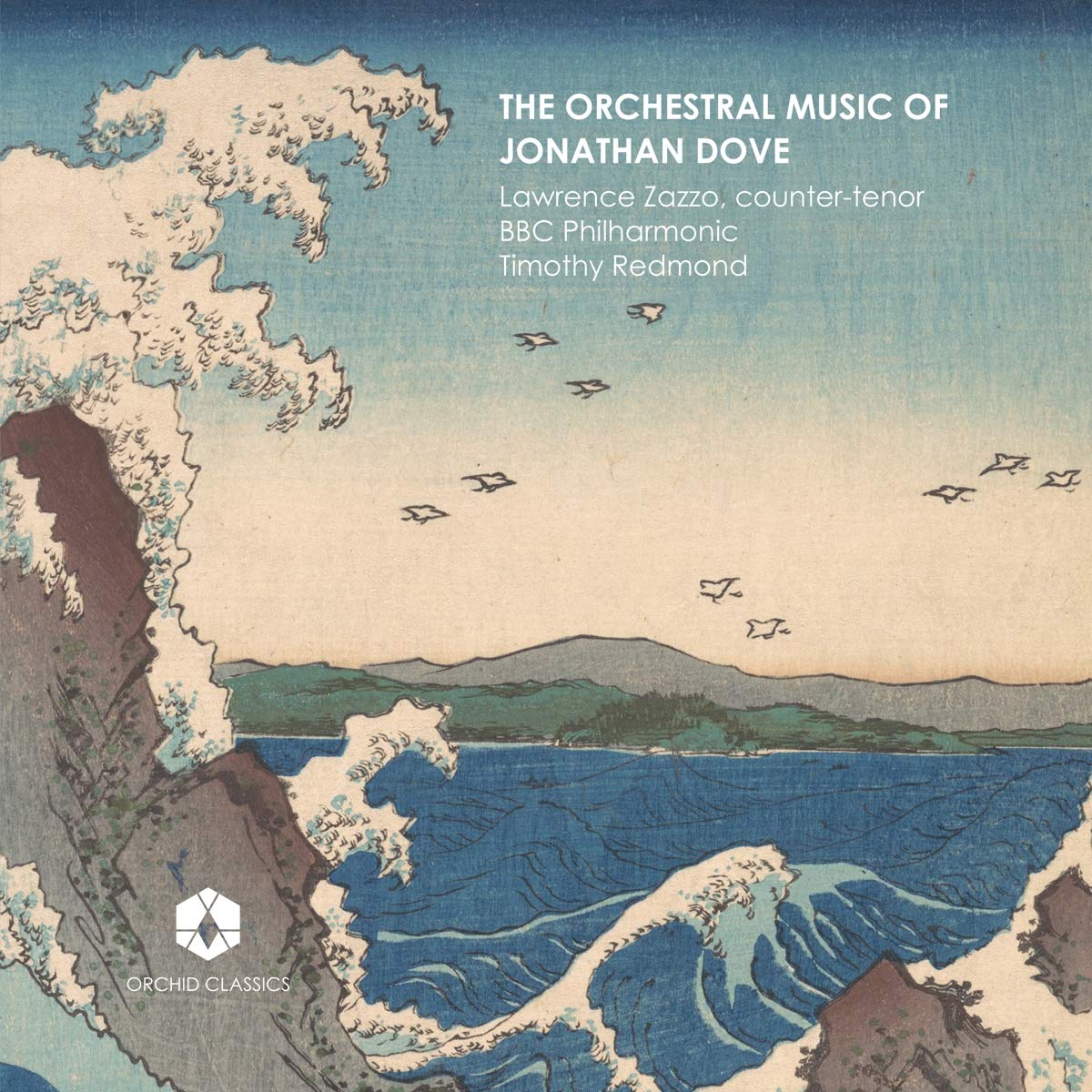 The Orchestral Music of Jonathan Dove BBC Philharmonic/Timothy Redmond, with Lawrence Zazzo (counter-tenor) (Orchid Classics)
Jonathan Dove's Airport Scenes could be subtitled Four Air Interludes, each movement extracted from his Glyndebourne success, Flight. They're great fun, and conductor Timothy Redmond's notes spell out what's happening second by second. Who wouldn't like to hear an orchestral version of a jet engine starting up and leave the tarmac? Dove paints his images with such skill, the hints of Wagner and John Adams never concealing his own personality. The other pieces on this CD were conceived as standalone orchestral works. The earliest is 1997's The Ringing Isle, its six minutes full of bell chimes, with a wordless Shakespeare quote sung by tutti strings stealing in halfway through. Run to the Edge is an exuberant belated thank-you to the London Schools Symphony Orchestra, in which Dove played viola in the 1970s. Gaia Theory is a three-part dance sequence inspired by James Lovelock's view of Earth as a self-regulating organism, its slow second part an enchanting portrayal of different creatures' breath patterns. The third dance gleefully lifts from Stravinsky's Rite, Redmond's BBC Philharmonic playing as if possessed.
The longest work is Hojoki (an Account of my Hut), an extended cantata for counter-tenor and orchestra, based on a 13th century Japanese text. Earthquakes and floods are brilliantly illustrated, as singer Lawrence Zazzo describes a sequence of natural disasters before retreating to a mountain hut. Almost a one-act opera, it's wonderfully scored and sung with authority. No libretto is provided, but Zazzo's diction is crystal clear. An enjoyable anthology of sophisticated, accessible contemporary music.
Kenneth Leighton and Frank Martin: Masses for Double Choir The Choir of King's College London/Joseph Fort (Delphian)
I've made a mental note of Kenneth Leighton's name for years, without ever hearing any of his music. So much outstanding liturgical music is off-limits to those of us who haven't sung in church choirs. It shouldn't be: there's stellar music-making going on in sacred buildings all the time, much of it accessible for free. Leighton's Mass for Double Choir was premiered in 1966, its Yorkshire-born composer relishing the particular challenge of writing for amateur singers ("music thrives on limitations, and the rewards more than compensate for the restrictions"). Technically it's fascinating, harmonically bold whilst rooted in tonality. Peter Quantrill's booklet note nails Leighton's character in these terms: "his name on a music sheet raises the spirits with the expectation that one will be given something interesting to sing without the insecurity of wondering at the beginning of the phrase what key it will end in." This is serious stuff, but sounds like serious fun to sing. I'm still swooning at the Credo, its urgent, single note chants surrounded by constant shifting organ harmonies. Or at the diaphanous clouds of sacred haziness which swell to bursting point in the Sanctus. What a piece! And what a colourful performance it gets here, Joseph Fort's superbly drilled Choir of King's College London singing with shedloads of oomph. Whoever said that English choral singing was pale and insipid?
Better known is the setting by another "tonal serialist", Frank Martin. This is an early work from the 1920s, shelved and finally performed only in 1963. If you've grown to love this composer's austere, lyrical mature style, this Mass for Double Choir may come as a surprise, the sumptuous torrent of ideas suggesting Mediterranean sunshine rather than dark Swiss mountains. It's probably Martin's best-known work now, and, as with the Leighton, the technical complexities never obscure the message. This work too must be a blast to sing. Fort's youthful forces are spectacular in the opening to the Gloria, that delicious, astringent cadence balanced to perfection. As a bonus, organist James Orford plays Jehan Alain's otherwordly Postlude pour l'office de Complies as a closer. Ravishing stuff, magnificently recorded in suburban South Norwood.
Vaughan Williams: Sinfonia Antarctica, Symphony No 9 Royal Liverpool Philharmonic Orchestra/Andrew Manze (Onyx)
Vaughan Williams' late symphonies aren't played enough. For me, No 8 is the pick of the bunch, a playful, inventive romp heaving with percussion, though 7 and 9 run it close. The Sinfonia Antarctica is an unwieldy, extravagant delight, its large orchestra augmented by organ, piano, wind machine, female chorus and solo soprano. Vaughan Williams' 1948 score to the film Scott of the Antarctic is a stream of inspired illustrative snippets. It took him several years to knit the fragments into symphonic shape, though what he wrote is essentially an expansive suite. Hear a good performance live and it can be overwhelmingly powerful, the sweep and ambition more than compensating for the clunky moments. The last movement's march is a bit bleugh, though what follows it is terrific, soprano, choir and wind machine fading into icy silence. Andrew Manze's Liverpool recording abounds in goosepimply moments; the overdubbed organ entry in the "Landscape" is rightly terrifying, and he lends the symphony's recurring main melody plenty of dignity. Soprano Rowan Pierce and the Ladies of the RLPO Choir offer suitably icy support. The but, and it's a big but for me, is having Timothy West read the texts which preface each movement. Vaughan Williams never intended them to be spoken aloud, though we're stuck with them here, West's overcooked burbling actually heard over the orchestra between the third and fourth movements. A crying shame, as this is otherwise a magnificent achievement, superbly played and engineered.
Symphony No 9 is a subtler, stranger work which I'm still trying to get my head around. The opening minutes are magnificent in Manze's hands, expansive and ominous. The three saxophones cut through the texture nicely and there's an evocative flugelhorn solo at the start of the slow movement. That a composer in his eighties could still write such affecting, individual music is remarkable, though the symphony is light years away from much of what was being composed across the Channel at the same time. A grower of a piece then: sample the magical closing pages if you need convincing. Again, playing and production values are excellent.
Music thrives on limitations, and the rewards more than compensate for the restrictions
Share this article