Classical CDs Weekly: Eleanor Alberga, Parry, Blondel |

reviews, news & interviews
Classical CDs Weekly: Eleanor Alberga, Parry, Blondel
Classical CDs Weekly: Eleanor Alberga, Parry, Blondel
Contemporary string quartets, English motets and medieval wind music
Saturday, 21 September 2019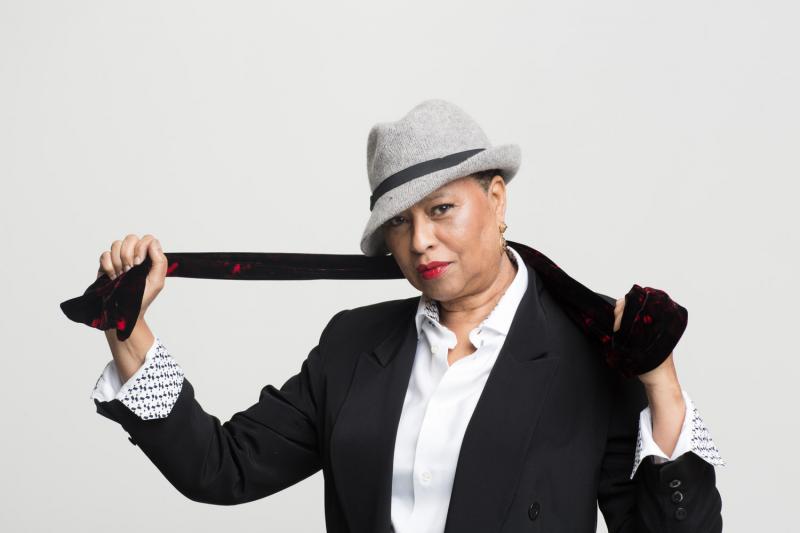 The irrepressible Eleanor Alberga
Eleanor Alberga: String Quartets 1, 2 & 3 Ensemble Arcadiana (Navona Records)
Eleanor Alberga's String Quartet No 2 popped up on my iPod's shuffle setting whilst driving few months ago, provoking me to pull over and spend the next 13 minutes, enthralled, in a Morrison's car park until the work finished. CD criticism isn't a glamorous gig, though the musical rewards more than compensate. This concise quartet is a marvel; the opening motif the germ for what follows, Alberga's tightly wrought single movement containing hints of scherzo and slow movement before an incendiary, affirmative coda. This music will enhance anyone's life: if you've ever wondered if good string quartets are still being written, here's proof that they are. Jamaican-born and trained at the Royal Academy of Music, Alberga has lived and worked in the UK since the 1970s. I'm pinching myself for not having discovered her music sooner, and the other two quartets on this disc are as good. No 1 was inspired by a physics lecture, the way in which the first movement's disparate flecks of sound collide and cohere suggested by the behaviour of cosmic dust. Not that knowing this is key to enjoying the work: Alberga's rhythmic sense and strong, bold outlines make enjoying this occasionally fierce, dissonant quartet a pleasure, not a chore.
No 3's four-movement layout might imply that it's the most conventional of the set, though Alberga's ingenious mingling of dodecaphonic and tonal material never feels stale. The scherzo's frantic scurryings are intensely expressive, followed by by a heartstopper of an adagio. And how beautifully the finale knits together what's gone before, the final gesture's positivity hard-earned. Extraordinary, intelligent music, wonderfully performed by the Ensemble Arcadiana. Alberga's concise, lucid sleeve note is a pleasure to read, and the engineering is faultless.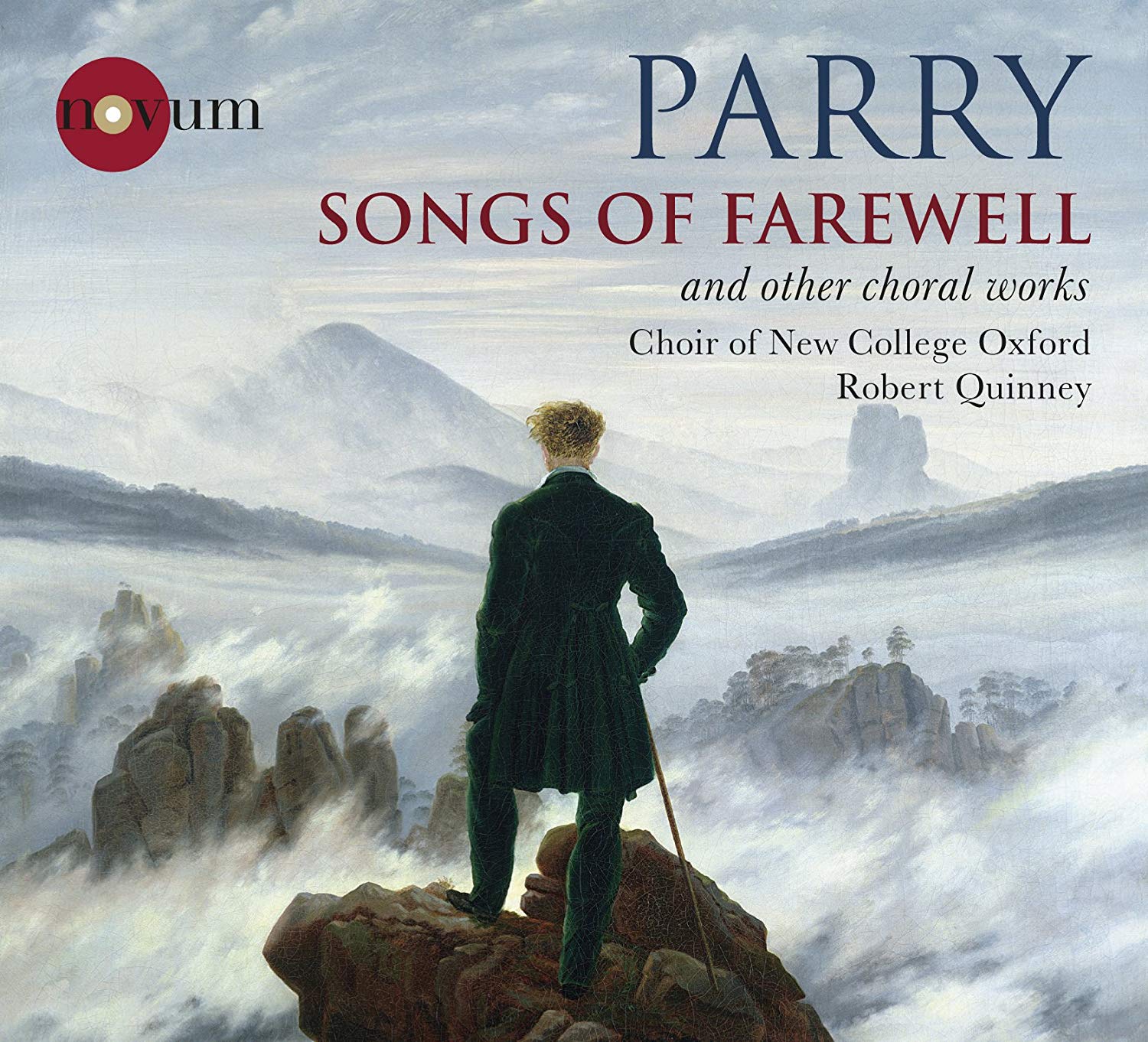 Parry: Songs of Farewell and other choral works Choir of New College Oxford/Robert Quinney (Novum)
Despite his very English name, Hubert Parry possessed impeccable Euro-credentials. Like his younger contemporary Elgar, Parry adored German musical culture, effortlessly assimilating the music of Mendelssohn and Brahms. The former's Sechs Sprüche are included on this covetable Parry anthology: six short a capella motets written in the mid 1840s. They're very nicely done here: joyous nuggets of Protestant goodness, each one punching above its weight. Try the little hallelujahs which close "In der Passionzeit", the unexpected minor key close a delicious surprise. Robert Quinney's Choir of New College, Oxford isn't the biggest you'll encounter in this music, but they sing with a winning lightness of touch and clear diction.
All of which bodes well for the main work, Parry's late Songs of Farewell. I'll confess to having never heard them before encountering this CD and had to seek advice from two learned colleagues. Their joint assessments are correct: these six motets are remarkable. Parry didn't specify male voices, though this choir's timbre feels utterly right for the music, with every syllable is audible. There's touching vulnerability in "I know my soul hath power", Elizabethan poet John Davies's bittersweet description of what it's like to be "one of Nature's little kings," given incredibly sweet expression. Quinney's notes point out that it's difficult to disassociate the final motet's downbeat biblical text with Parry's own failing health. Quinney's performance is sweetly understated and very English. Parry did live long enough to hear the motets performed separately, though never as a complete set. Bonus items include the rousing anthem Hear my words, ye people and the Toccata and Fugue for organ, full of peculiar harmonies and a very angular, chromatic fugue subject. Quinney does it proud.
Blondel: Of arms and a woman – late medieval wind music (First Hand Records)
The definitive medieval guide to warfare was written in 1410 by one Christine de Pizan, whose Book of Fayttes of Arms and Chivalrye is compared here to Machiavelli's The Prince in terms of influence. Henry VII and Elizabeth I owned copies, and even Napoleon found it useful. A practical guide to everyday battle techniques and aimed at professional soldiers, it also included discussions on the morality of conflict, Pizan suggesting that the only honourable wars were those fought by nations in the name of God. Pizan turned to lyric poetry when she was widowed at a young age, and Binchois's setting of her Duell angoisseus is included here, arranged for wind instruments. It's beguiling, but we really miss hearing the text sung. This is a fascinating disc, sonically and musically so impressive that I'm willing to overlook the shortcomings: are we hearing modern arrangements for medieval instruments, or straight transcriptions from vocal scores?
Each of the items is thematically connected to Pizan's work. We get cover versions of battle songs, love poems and sundry dances, the better-known composers including Dufay, Josquin and Machaut. Blondel's five members deploy recorders, shawms, bagpipes, brass and percussion. The punchier numbers really hit home: "Reveillez vous piccars" is rousing stuff. Dance numbers like the little "Anxci bon youre" are winning, as is the closing "Filles a marier ne vous mariez ja", the three shawms blasting out. This anthology should be listened to alfresco, at high volume. Great fun.
Disparate flecks of sound collide and cohere
Explore topics
Share this article