Classical CDs Weekly: Mansurian, Ristori, Duo van Vliet |

reviews, news & interviews
Classical CDs Weekly: Mansurian, Ristori, Duo van Vliet
Classical CDs Weekly: Mansurian, Ristori, Duo van Vliet
A powerful new requiem, baroque cantatas exhumed, and duets for accordion and viola
Saturday, 02 September 2017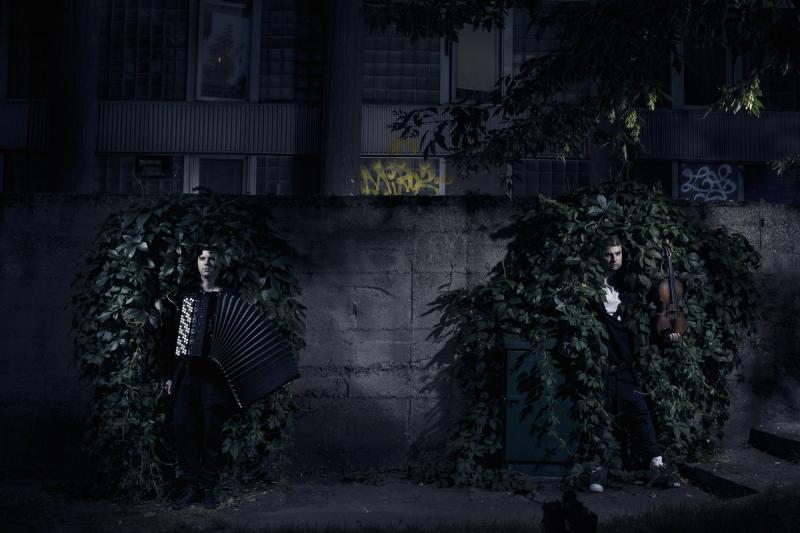 In the shadows: Duo van Vliet
Mansurian: Requiem RIAS Kammerchor, Münchener Kammerorchester/Alexander Liebreich (ECM)
Requiem mass settings commemorating historical events are effectively a musical sub-genre, and Tigran Mansurian's absorbing 2011 Requiem is dedicated to the victims of the genocide of 1.5 million Armenians by the Ottoman government between 1915 and 1917. Mansurian's own family was affected, and the work is a moving meeting point between opposing musical and spiritual points of view: a traditional European Catholic mass setting rubbing shoulders with the traditions and music of the Armenian church. The melodic lines suggest Armenian chants, the stark harmonies borrowing from traditional modes. Mansurian's introduction movingly describes his hearing some of the Latin texts as phonetic Armenian: "the melody being sung carries within it the memory of the words with which it has come to life."
Few contemporary choral works have emotionally affected me as this one has, and musically it's ravishing. Movements like the rhythmically and harmonically lively "Kyrie" contrast with the beautiful unaccompanied baritone chant which introduces the "Tuba mirum". Mansurian's unshowy writing for string orchestra impresses; there's a magical, blink-and-you'll-miss-it special effect at the start of the sublime "Lacrimosa" where a pair of violins suggest falling tears. The sudden blast of C major near the close of the Benedictus is jaw-dropping, the soft conclusion to the "Agnus dei" overwhelming. Gloriously performed by the RIAS Kammerchor and Münchener Kammerorchester, and ably directed by Alexander Liebreich.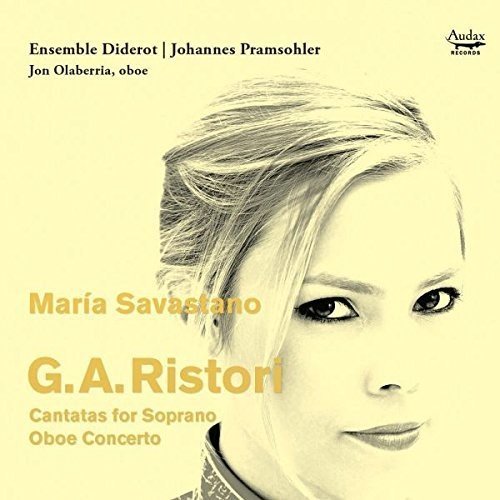 Ristori: Cantatas for Soprano, Oboe Concerto Maria Savastano (soprano), Jon Olaberria (oboe), Ensemble Diderot/Johannes Pramsohler (Audax Records)
The only contemporary of the Italian baroque composer Giovanni Alberto Ristori whose name might be familiar is that of Jan Dismas Zelenka. Both worked in 18th century Dresden, where Ristori's skills as a practical musician were valued so highly that he held the post of composer to the Saxon royal family from the early 1730s. Most of the works on this disc date from later in Ristori's career, when the Crown Prince Friedrich Christian married his cousin Maria Antonia, a Bavarian princess who was already an accomplished singer and instrumentalist.
Ristori's courtly duties involved attending to the couple's musical needs, including setting three cantata librettos written by Maria Antonia. Two are based on Virgil's Aeneid. They're delectable: vivid, entertaining pieces, where every nuance in the text is mirrored in Ristori's colourful music. As with the stormy closing aria to the cantata Lavinia a Turno, or the bouncy defiance of the corresponding finale in Didone abbandonata. Yet more striking are the extended recitatives, magnificently sung by soprano María Savastano. The third cantata, Nice a Tirsi, has a delicious, striking oboe obbligato in the final love duet. Johannes Pramsohler's enterprising Ensemble Diderot make a persuasive case for Ristori's talents, and soloist Jon Olaberria is outstanding in a tiny oboe concerto from earlier in the composer's career. All tremendous, and good to see that Pramsohler's skills as a musical archeologist are as sharp as ever. Classy packaging and decent notes too.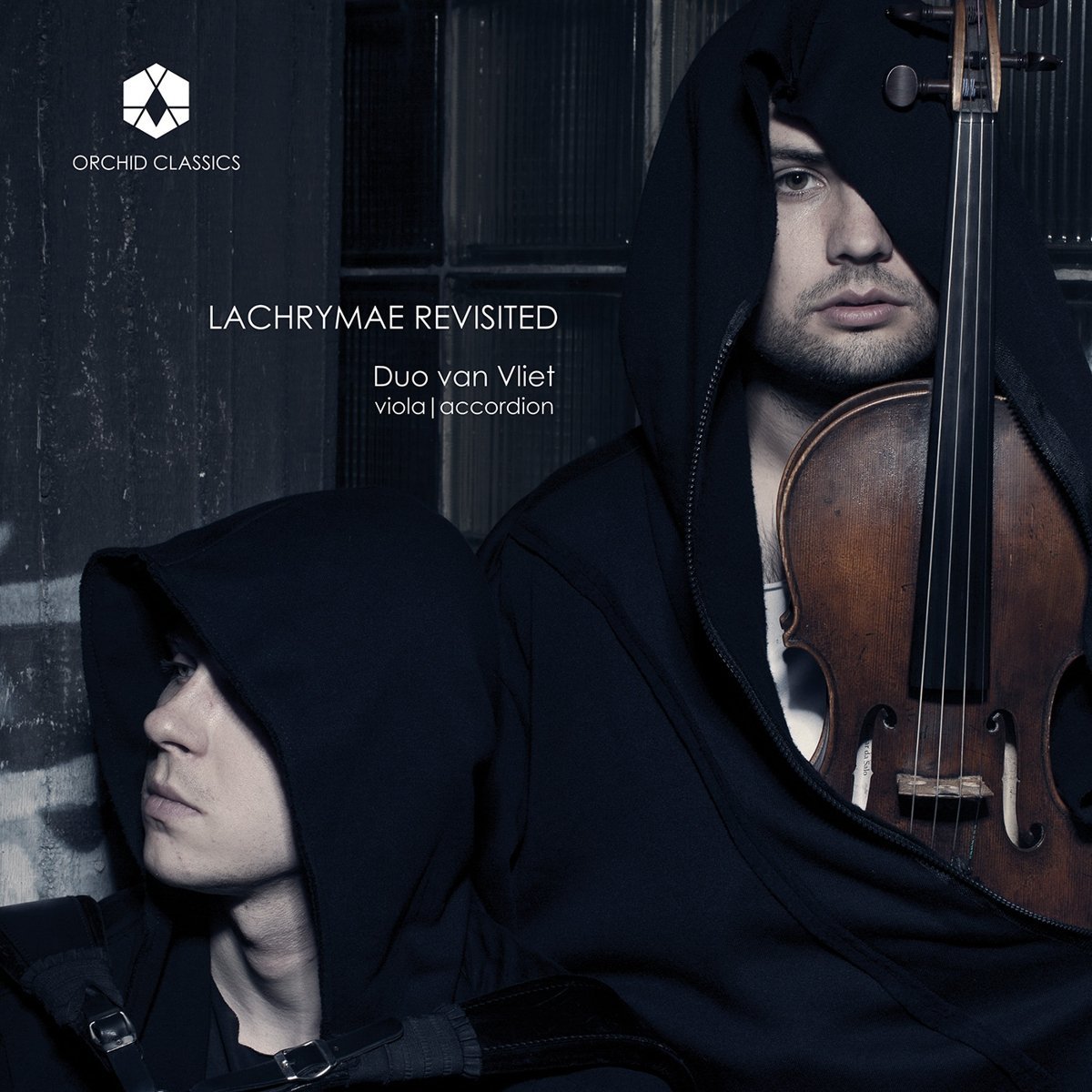 Lachrymae Revisited - music for viola and accordion Duo van Vliet (Orchid Classics)
The combination of viola and accordion works so well you're amazed it's not been deployed before. Ian Anderson and Rafal Łuc began playing together while students at the Royal Academy of Music, their shared love of new music prompting them to name themselves after Captain Beefheart's Don van Vliet. Though the most sonorous items here are a pair of John Dowland transcriptions, Łuc's wheezy, plangent tones offering superb support for Anderson's viola. Flow, My Tears is especially affecting, Dowland's dark melancholy wonderfully served, the accordion's organ-like accompaniment both chilling and consolatory. It's no surprise that the pair also throw in a superbly judged transcription of Britten's Dowland-infused Lachrymae, the accordion able to suggest both keyboard and string orchestra backing. The reprise of Dowland's If My Complaints Could Passions Move just before the close is a heart-stopping moment.
Of the three works written for these players, only Adam Porębski's ReVerse 2 has them operating as a duo, an exploration of the instruments' extremes, full of breathy accordion gasps and high pitched viola shrieks. The sounds are fascinating but you miss the long line: Rory Boyle's Such Sweet Sorrow, a solo viola realisation of a melody by Giles Farnaby, comes as a relief. As does Gavin Higgins' Kathedrale, written with an audible understanding of the accordion's ability to play sustained chords. Toshio Hosokawa's Into the Depths of Time is the best of the bunch, a haunting, slow-moving meditation in which "the viola is the human voice, the accordion a sympathetic response… a fertile womb embracing it." An ear-stretching anthology, wonderfully played.
Every nuance in the text is mirrored in Ristori's colourful music
Explore topics
Share this article
Subscribe to theartsdesk.com
Thank you for continuing to read our work on theartsdesk.com. For unlimited access to every article in its entirety, including our archive of more than 10,000 pieces, we're asking for £3.95 per month or £30 per year. We feel it's a very good deal, and hope you do too.
To take an annual subscription now simply click here.
And if you're looking for that extra gift for a friend or family member, why not treat them to a theartsdesk.com gift subscription?