Habemus maestrum: the Berlin Phil chooses |

reviews, news & interviews
Habemus maestrum: the Berlin Phil chooses
Habemus maestrum: the Berlin Phil chooses
Kirill Petrenko to succeed Simon Rattle as Chief Conductor in 2018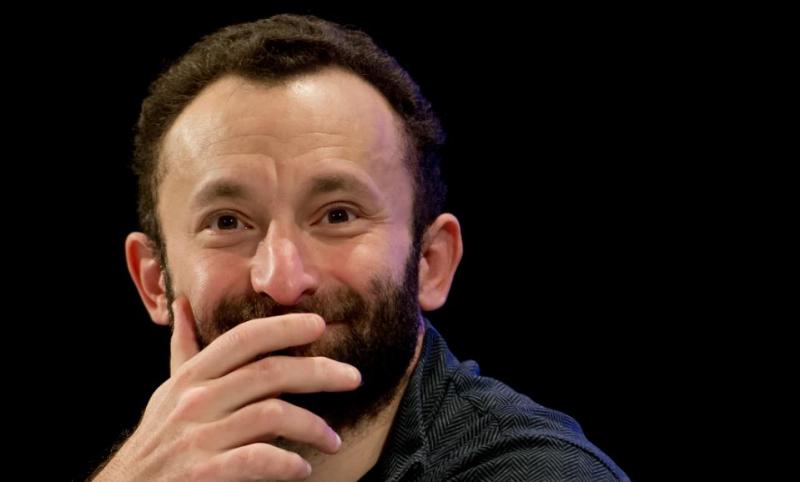 Petrenko, Kirill not Vasily
Earlier this year only black smoke came from the chimney of the Berliner Philharmoniker's orchestral conclave: a new chief conductor to follow Sir Simon Rattle had not been decided upon. Rumours circulated that it could be many months, even a year, before the choice was made.
Then, out of the blue as far as most of us outsiders were concerned, yesterday's result arrived – and to most music-lovers in the UK, it might well be a "who"? Or rather, an initial exclamation of delight that the man who's wrought wonders at the Royal Liverpool Philharmonic Orchestra, Vasily Petrenko, was the choice. Only this isn't Vasily but Kirill, no relation and far less of a known quantity here.
Quite apart from the fact that it's unlikely a figure who made a fool of himself spouting neanderthal nonsense about women conductors would go down too well in liberal Berlin, Vasily doesn't seem to have been among the contenders. Of those who were, hot favourite here would have been Andris Nelsons (especially among personnel at the City of Birmingham Symphony Orchestra, who feel bereft of their beloved music director well before the promised time – they lost him to Boston, and had invested a certain Schadenfreude in the hope that Boston would suffer the same fate). But Nelsons is on record as having said that it was too soon for him (he's 37). I like to think that Vladimir Jurowski, another superlative candidate, would have reasserted his long-term commitment to the London Philharmonic, but maybe that's wishful thinking.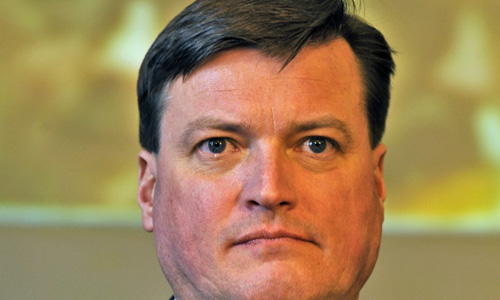 Once Barenboim had similarly ruled himself out of the picture, the other likely choice seemed to be Christian Thielemann, (pictured right by Mathias Hetschel), though his dysfunctional human relations have strongly divided opinions. Driving through the Thuringian countryside this Easter with an ex-Berlin executive, I was told that the players had been rather dissatisfied with Rattle's handling of their core repertoire – Beethoven, Brahms, Schumann, Bruckner – and wanted an effortless master in that sphere, which Thielemann undoubtedly is (so long as you care for his point of view). But Thielemann would hardly have touched contemporary music, in which he has little interest (and Wolfgang Rihm, a tired German staple, doesn't really excite many of us).
So Kirill Petrenko it is. He's been feted at New York's Metropolitan Opera and kept a steady hand on the tiller at the Bavarian State Opera in Munich, from where he's only so far travelled north to Berlin to conduct three times (he also has a German agent, and we don't often get much of such assigned artists in Britain). Petrenko distinguished himself here with a handsomely sculpted Covent Garden Rosenkavalier, though that's left less of a trace on the memory than Nelsons' more wayward but also more individual Birmingham concert performance. Yet of his symphonic repertoire we know next to nothing.
One thing's for sure: it's time for change in Berlin. Rattle's reign may have been a fillip to British national pride, and just about the only subject of interest in the concert world to escape beyond the ghettos of ever-shrinking arts pages, but interpretations anywhere near as fine as those of his predecessor Claudio Abbado have been very few indeed. He's helped to introduced fresh new blood into the orchestra, and worked wonders on educational projects – the one thing that bodes truly well for his forthcoming time at the London Symphony Orchestra – but this will not have turned out to be one of the greatest eras in the Berlin Phil's history. Just maybe that's about to change, but the jury's out here.
Petrenko distinguished himself here with a handsomely sculpted Covent Garden 'Rosenkavalier'
Share this article