'Serving the community means representing the narratives of our time': Elena Dubinets on her responsibilities as the LPO's Artistic Director |

reviews, news & interviews
'Serving the community means representing the narratives of our time': Elena Dubinets on her responsibilities as the LPO's Artistic Director
'Serving the community means representing the narratives of our time': Elena Dubinets on her responsibilities as the LPO's Artistic Director
Music as home, from Rachmaninov to Iyer, in the London Philharmonic's new season
Thursday, 29 September 2022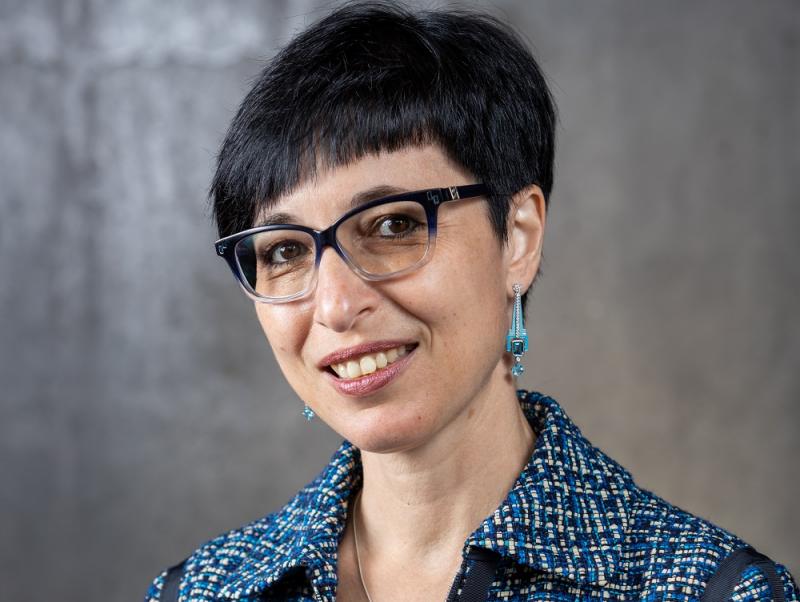 Elena Dubinets: 'we must strive to inspire, challenge, provoke, empathise, and transform people'
Just as I was moving from the US to the UK to begin working as the Artistic Director of the London Philharmonic Orchestra last summer, the orchestra was emerging from the COVID-19 period and our audiences began coming back.
During the course of the first few concerts, I realised over and over again that the LPO's strategy should be based on creativity, flexibility and access – and on tying our work to the needs of the community.
In the COVID years, when nothing was normal anymore, we all realised that orchestras have a broader role in civic life and in society and that we must strive to inspire, challenge, provoke, empathise, and transform people. We should create a dialogue with the communities we serve, celebrate cultural heritage and remove barriers to participation by asking ourselves: "Why are we making certain decisions, who would benefit from them, and who needs to be included?"
But where would we start?
To me, serving the community means representing the narratives of our time. Classical music is not isolated from its current time and is very much relevant to our reality. Composers are always influenced, one way or another, by the times they live in and, in their works, they reflect, in one way or another, upon the historical and social processes underpinning their lives. Even if musicians want to appear apolitical, they are all political actors nevertheless, since music is an industry constructed in concrete social and economic realities.
This was one of the main ideas of my new book that came out just after I moved to London (Russian composers abroad: how they left, stayed, returned, published ndiana University Press, 2021). I was happy and excited about the book release as it was a result of fifteen years of work, especially since it came with a commendation by music critic Alex Ross, who had curated LPO's famous 2013 The Rest Is Noise festival. Among the first projects I initiated at the LPO was co-commissioning, with the Boston Symphony Orchestra, a piece for cello, choir and orchestra from one of the composers featured in my book, the Russian-born Elena Langer who emigrated to London after the collapse of the Soviet Union; the world premiere will take place on 18 March 2023.
Just as I was moving to London, the Taliban took over Afghanistan prompting a new refugee crisis. The whole world was watching in horror and many people were trying to help the Afghan refugees whose fate had deeply affected them. When, a few months later, the Russian invasion shocked the world and millions of Ukrainians started escaping their country to save their lives, it became clear to me that, if we wanted our orchestra to touch people's hearts in a profound way, we should reflect these and other terrifying events in our programming instead of hiding behind the ivory tower carrying a neon sign that says "Beautiful Classical Music."
I thought that we could talk about the refugee experiences in our programming by posing the following questions: what is home for people who have lost it? Is it a "safe harbour" behind boundary walls, so to speak, or does it include "belonging" in a broader sense – an emotional environment, a culture, a geographical location, a historical time and place, or all of the above? How do we come to have a sense of place in life, to be "at home" with ourselves and our surroundings? And what is this concept of home to people who have experienced exile, homelessness, or despair? Can music be their home?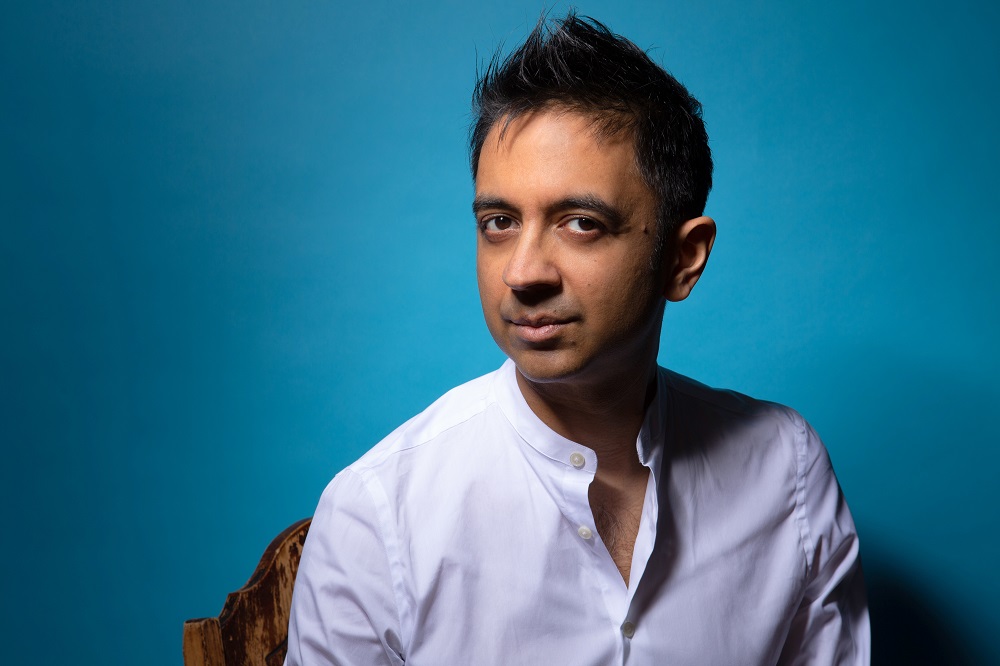 On 1 October 2022 we will perform the world premiere of the Indian-American composer Vijay Iyer's Human Archipelago for cello and orchestra in which he discusses the ongoing issues related to people of colour's existence in the post-colonial diasporas (the composer pictured above by Ibru Yildiz). On 26 November 2022 we, together with the young musicians from our Foyle Future Firsts development programme, will perform Journey to the Sea by the young Afghan composer Arson Fahim; Arson thinks that music can make the world a better place. Among the key events of our 2022/23 season will be the UK premiere of the Clarinet Concerto written by Syrian composer Kinan Azmeh on 18 January 2023. Kinan will perform the solo part himself; he believes that music brings hope, freedom and resilience. And on 31 March 2023, the Cuban composer Tania León's Stride will receive its UK premiere.
All these composers – as well as the Austrian-Jewish Arnold Schoenberg and Erich Korngold, the Russian Igor Stravinsky and Sergei Rachmaninov, the Hungarian Béla Bartók and the Chinese Chen Yi and Tan Dun, all represented in our season – found their new homes in the United States. Others ended up in Europe. When the war with Ukraine started, we managed to alter a pre-existing programme in order to perform Symphony No. 4 by Valentin Silvestrov, the most renowned Ukrainian composer of our time, just days after he managed to escape to Berlin.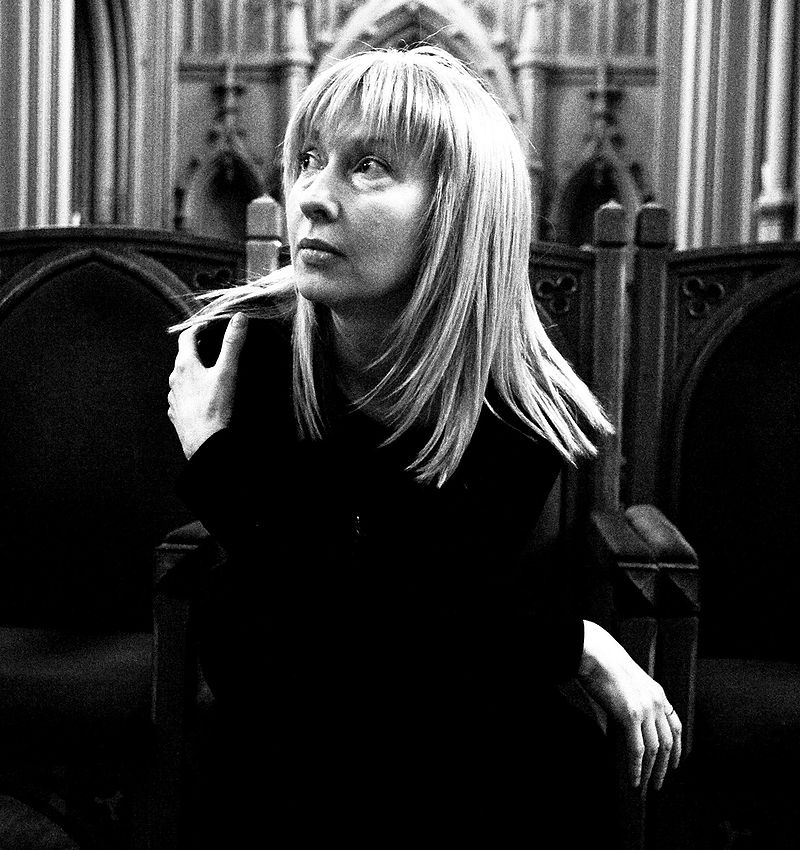 At a fundraiser organised last April by the Glyndebourne Festival, the LPO performed Thornbush by Victoria Polevá (pictured right) who had escaped from Kyiv to Poland in the first weeks of the war and later settled in Switzerland; the Orchestra will perform a new piece by Polevá next season and has also commissioned a new cello concerto from her for a future period.
Some other composers never left their countries but were deeply affected by the terrifying events happening around them. The British composer Michael Tippett was outraged by Kristallnacht, the violent pogrom organised by the Nazi government against the Jewish population in 1938, and wrote his cantata A Child of Our Time as a work of overt political protest about this tragedy. We can hear reflections of the story of the Russian émigrés Mstislav Rostropovich, Galina Vishneskaya and Alexander Solzhenitsyn in Henri Dutilleux's Correspondances. Different movements in another key work of the season, Three Memorials by LPO's Composer-in-Residence Brett Dean, are dedicated to such humanitarian crises as the pursuit, confinement and mass slaughter of Aborigines in Dean's native Australia, and the Iraq crisis as the first bombing raids took place on Baghdad in 2003.
A special programme on 25 March 2023 will include the UK premiere of Heiner Goebbels's new full-evening orchestral cycle, A House of Call, under the baton of the Namibian-American conductor Vimbayi Kaziboni. In his work, Goebbels used recordings from his travels and archival research filled with distorted sounds of spoken word and songs from different cultures (including Namibia, Armenia, Iran and Colombia), some of which were imprinted with signs of racist and colonial conditions that the performers experienced. Goebbels's piece highlights these people's stories through an incredible sound journey that disrupts the very ritual of an orchestral concert: the conductor is no longer in the centre of the stage; musicians move freely during the performance, and the audience becomes fully immersed in this unique soundworld filled with the voices of these underprivileged and displaced people. It will be interesting to see how we transform the Royal Festival Hall when performing this piece.
Decolonising the preconceptions about classical music by expanding our repertoire, scope and reach is what I understand as the mission of our art form at this moment in time. As musicians, we have the power and the responsibility to participate actively in the ongoing struggle for a better world.
As musicians, we have the power and the responsibility to participate actively in the ongoing struggle for a better world
Explore topics
Share this article