theartsdesk at Bard Summerscape Festival 2019: unknown treasures and crosscurrents galore |

reviews, news & interviews
theartsdesk at Bard Summerscape Festival 2019: unknown treasures and crosscurrents galore
theartsdesk at Bard Summerscape Festival 2019: unknown treasures and crosscurrents galore
'Korngold and His World' explores a heady confluence of old and new
Celebrating film music by Korngold - here prefaced by the opening credits for 'The Sea Hawk' - at Bard
There could be no greater gift to any festival director than Erich Wolfgang Korngold. Where the exploration of his life, times and contemporaries is concerned, this composer is a veritable Spaghetti Junction for different strands of genre, development and fates.
One of the most remarkable child prodigy composers in history, Korngold (pictured below in 1916, c AKG-Images/Bard) was the son of the Viennese music critic Julius Korngold. He studied with Zemlinsky (on Mahler's advice) and enjoyed a meteoric rise to fame; his opera Die tote Stadt, premiered when he was 20, was a smash hit in the 1920s. Desperation to escape his father's monstrous control-freakery also led him to work for some years in operetta. With the Nazis' rise to power he was fortunate, being Jewish, to move to Hollywood; he later credited Warner Brothers with saving his life and those of his family.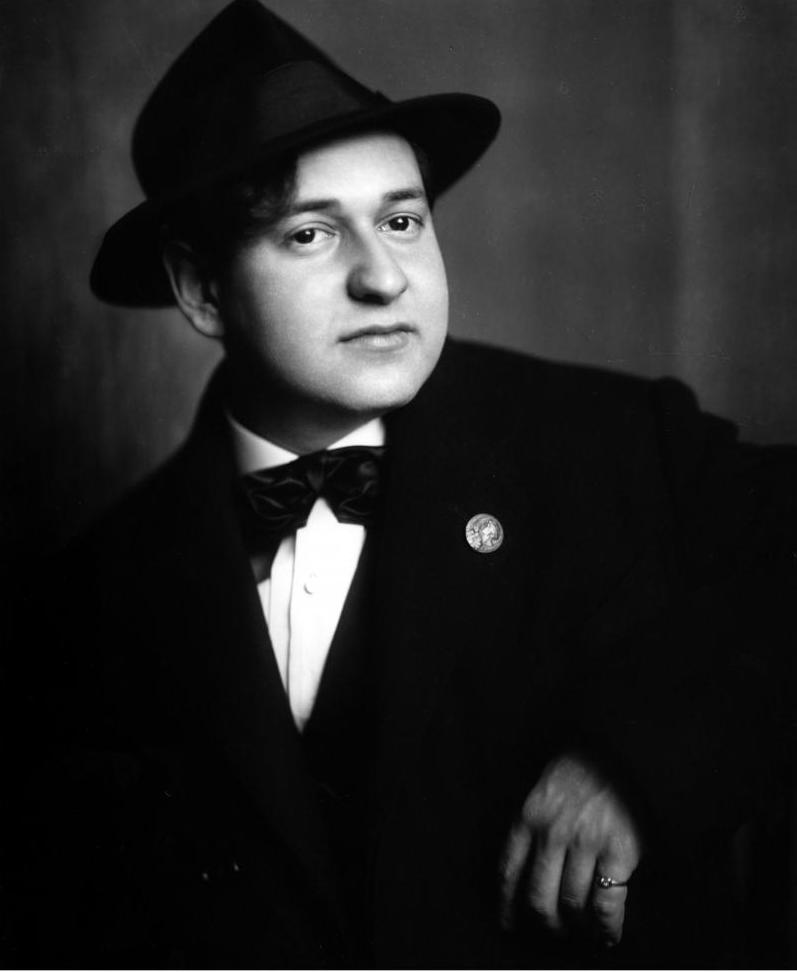 He wrote relatively few film scores, but won two Oscars and was largely responsible for creating the sound that was long considered typical "film music" - the truth, of course, is not that Korngold sounds like film music, but that film music sounds like Korngold. In 1950, though, he attempted a comeback in Vienna, only to find that not only was his presence an unwelcome reminder of a shameful past era, but that his style was considered an anachronism. He died aged only 60 in Hollywood, believing himself forgotten. In the past few decades, changing times and evolving attitudes have allowed his distinctive voice with its emotional and melodic largesse to be fully appreciated on its own terms - often for the first time.
Mix together the child prodigy years, the melting pot of influences; the splices of the serious and the "light": the fading 19th century and horrifying development of the 20th; and the worlds of Mahler's Vienna, 1940s Hollywood and shattered post-war Europe. There's enough material to keep any festival going for probably a year.
At Bard Summerscape, the co-artistic directors - the conductor Leon Botstein and the musicologist Christopher Gibbs - build the programme around a composer and his/her hinterland each year. The Bard College campus in upstate New York, close by the Hudson River and the Catskills, is blessed with an arts centre - to give it its full name, the Richard B. Fisher Center for the Performing Arts - designed by Frank Gehry (pictured below).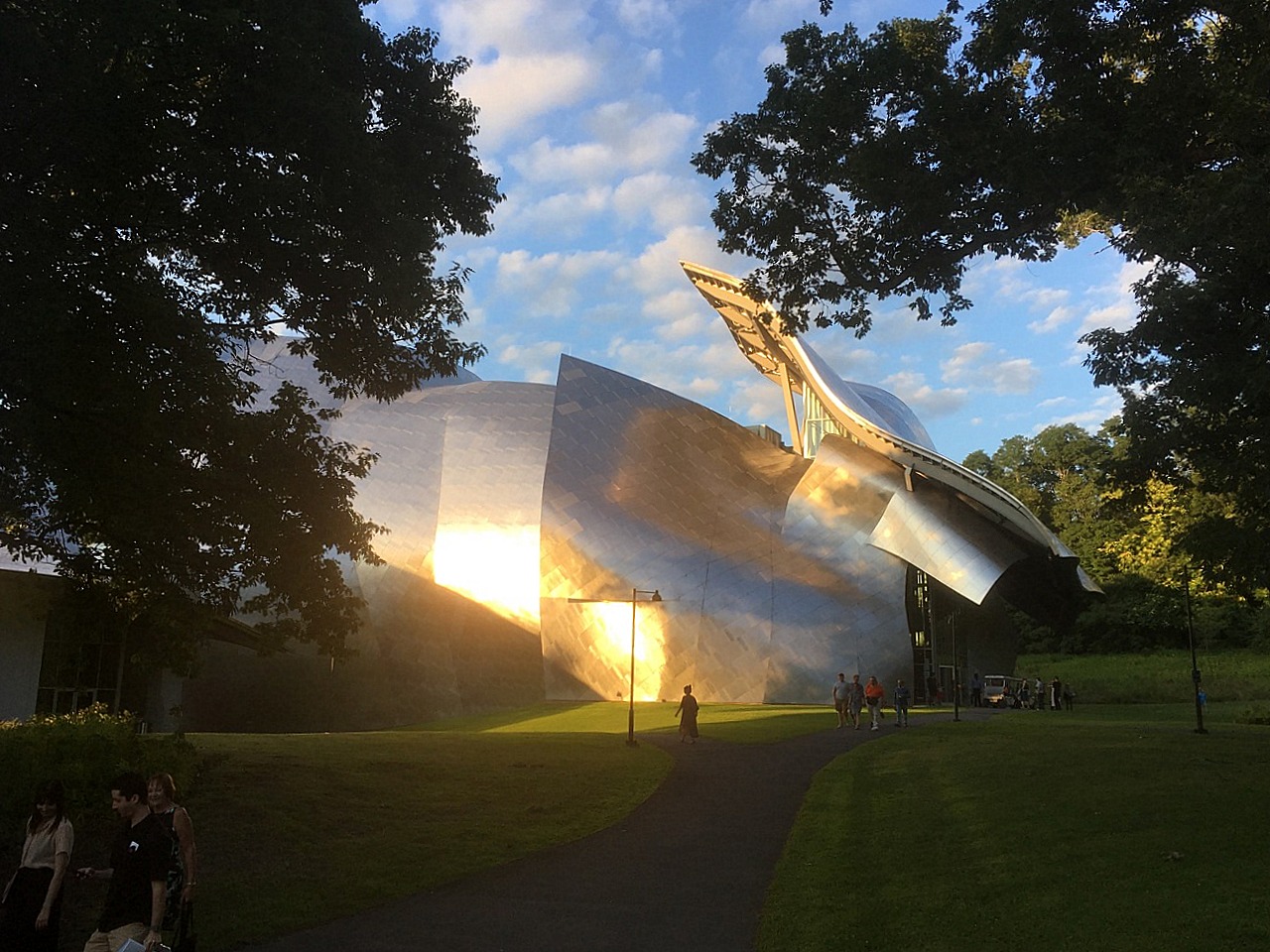 The one problem for a visiting Korngold fan from London is that because the festival is spread out over several intensive patches, I was only able to attend a few days of it. It had begun with the first-ever US staging of Korngold's most ambitious and arguably greatest opera Das Wunder der Heliane - 92 years after its 1927 world premiere - and continued with two long weekends of concerts, talks and discussions. I arrived in time for the first weekend (I took part in the symposium on the child prodigy phenomenon), but not Heliane - however, I'm reliably informed that the run exceeded box office expectations and struck powerful resonances with its dystopian tale of spiritual and emotional resistance in a vicious totalitarian state. If Das Wunder der Heliane has become relevant, that says something terrifying about our own times.
Friday evening began with an introduction from Botstein himself, a powerful articulation of some of the central arguments that surround Korngold: most of all, perhaps, the matter of how the arts should, can and do respond to heinous politics. The concert itself was dedicated entirely to Korngold music of many genres: some enchanting pieces from his ballet Der Schneemann, written when he was 11 and played with spirit by the pianist Anna Polonsky; extracts from the Op.9 Sechs einfache Lieder, early teenage works yet irresistibly melodic and sensitive, with the soprano Erica Petrocelli; and a lucid, streamlined account of the Piano Quintet of 1921 with luxury casting of the pianist Piers Lane and the Parker String Quartet (pictured below).
After the interval, Botstein was joined on stage by The Orchestra Now, the Bard Festival Chorale and a large screen. Before the latter came into use the chorus raised the roof with A Passover Psalm, Op. 30, one of the few non-film works Korngold composed during World War II. A brief, lavish score full of harps, it might sound over-the-top to an innocent ear, but in its fearsome context - 1941, a year in which victory over the Nazis was anything but assured - a Jewish prayer acquires an intense emotional charge and philosophical power. The performance delivered this idealistic and ever-hopeful statement with the fervour it deserves.
Then: off to the movies. The Overture from The Sea Hawk, the Cello Concerto Op. 37 (first created for the Bette Davis film Deception) and the short cantata Tomorrow (from The Constant Nymph) were each preceded by the appropriate Warner Brothers trailer. Hearing music from three scores side by side also provided a chance to appreciate how very different they are and how thoroughly Korngold could capture the essences of a drama, whatever its nature. Soloist Nicholas Canellakis flew through the Cello Concerto (pictured below) with immense fire and lyricism; Stephanie Blythe's megawatt mezzo-soprano lifted Tomorrow to whole new levels of heartrending (pictured further below).
Saturday's lunchtime concert of piano, chamber music and lieder was bookended by more Korngold: piano pieces from his childhood and the deliciously Brahmsian String Sextet Op.10; in between came music by his teachers, admirers and influences, from Hans Gál (one of the best and surely due a festival himself) to Alma Mahler (dedicatee of Korngold's Violin Concerto) and Max Reger, whose Clarinet Quintet was a revelation; a late work contemporaneous with Korngold's Sextet, mellow, expansive and subtle, it received a silky-smooth performance from Nuno Antunes with the Parker Quartet. Bard's total immersion approach provides the chance to discover neglected repertoire that deserves to be part of our concert diet yet too often falls by the wayside - in this case, inexplicably.
"The Orchestral Imagination" programme, with the American Symphony Orchestra under Botstein, made a promising start, having assembled an intriguing selection of works by Julius Bittner, Franz Schreker, Korngold and Zemlinsky's Lyric Symphony. The Bittner story is worth telling: a close friend of Korngold's, the composer suffered from diabetes and eventually both his legs were amputated. Korngold – who deserves an extra accolade as one of the best human beings in musical history – made over some of the royalties from his Strauss-based operetta Walzer aus Wien to him by way of support. The work, happily, was reinvented in the US as The Great Waltz.
Bittner's Prelude to Der Musikant was lively and affectionate, and Schreker's settings of Walt Whitman in translation, Von ewigen Leben, was superbly sung by Petrocelli amid orchestration that glimmers and glows like an aural Klimt. Unfortunately, though, the Korngold Piano Concerto for the left hand was the sort of car-crash that must be any festival's worst nightmare. Pianist Orion Weiss was an heroic soloist, but his plane had been cancelled and he had arrived in time only for a fraction of the planned rehearsal. Maybe the orchestra had looked at the piece, but it did not sound like it.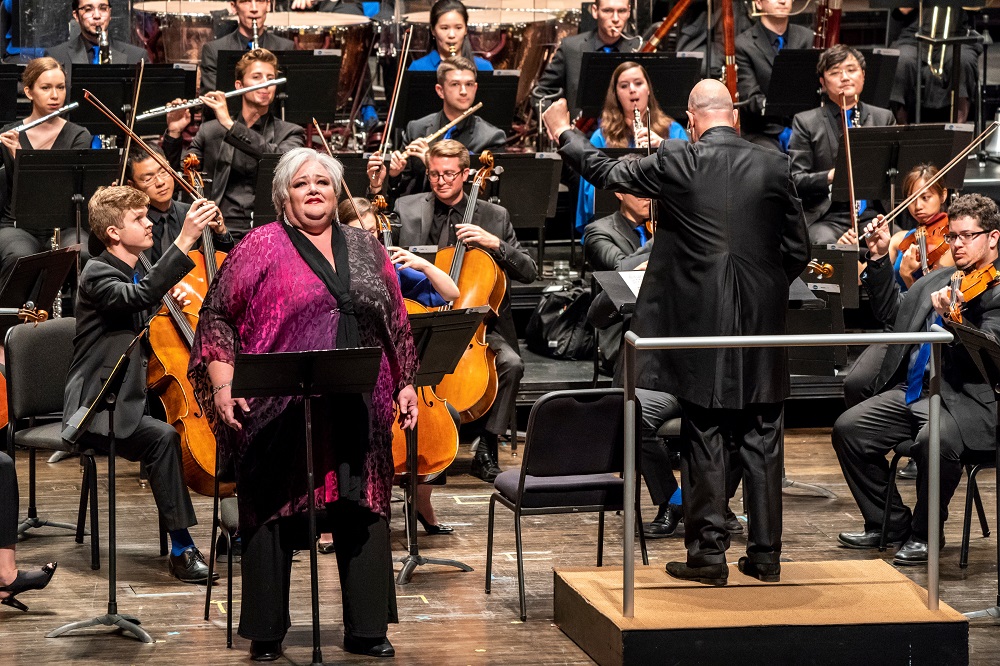 Lighter fare arrived on Sunday, the morning kicking off with popular music from Korngold's Vienna, overflowing with waltzes, polkas and cabaret songs by the likes of Rudolf Sieczynski ("Wien, du Stadt meiner Träume"), Robert Stoltz, and Friedrich Holländer, plus many more - including an extract from Ernst Krenek's Jonny spielt auf and even a song by Arnold Schoenberg. So Young Park was a pure-toned and versatile soprano (maybe a bit too pure for that Marlene Dietrich classic from Der blaue Engel) and William Ferguson a charismatic and fun-filled tenor; splendid piano playing, too, from Kayo Iwama and an enthusiastic presentation from Derek Scott, who had put the programme together: professor of critical musicology at Leeds University, he is blessed with an encyclopedic knowledge of this niche repertoire, yet wore his erudition lightly. The last number was Roll Out the Barrel - like Korngold, of Czech origin (Korngold was from Brno, and the Beer Barrel Polka was by Jaromir Vejvoda), which then went to Vienna, acquired words, travelled to the US and has been sung with its American words ever since.
The afternoon offered "Korngold and fellow conservatives" of the pre-war years - among them Schmidt, Braunfels, Dohnányi, Schoek and Josef Labor, whose Quintet for clarinet, piano and strings was a special treat: its almost disingenuous charm was delivered with all the necessary space and light by pianist Danny Driver, Antunes and Canellakis with violinist Aaron Boyd and violist Marka Gustavsson. Korngold's ambitious Suite for left-hand piano and string trio was a fitting climax for the afternoon - but I can't help wondering if it is wholly accurate to describe Korngold as a "conservative". It's true that he did not write 12-tone music - but as a child prodigy, his music shocked his father, teacher and peers with what some described as its "dubious modernity". It was far too radical for their tastes.
And so to operetta - a programme cleverly themed around the view of America presented in Viennese works of the time, notably Rosen aus Florida (started by Leo Fall and completed by Korngold) and Kálmán's Die Herzogin von Chicago - namely, "America? Get rich quick!" The second half was devoted to just the prologue from the Kálmán: an inspired choice that articulated the era's changing musical tastes, pulling in everything from The Blue Danube to burgeoning enthusiasm (and sometimes hatred) for the saxophone, plus a foxtrot based on Beethoven's Fifth Symphony, all of it culminating in the triumph of…the good old Hungarian czárdas. Korngold's tenure at the Theater an der Wien, arranging and conducting operetta, sometimes in collaboration with the stage director Max Reinhardt, must have been not only a good source of financial independence, but also a heck of a lot of fun.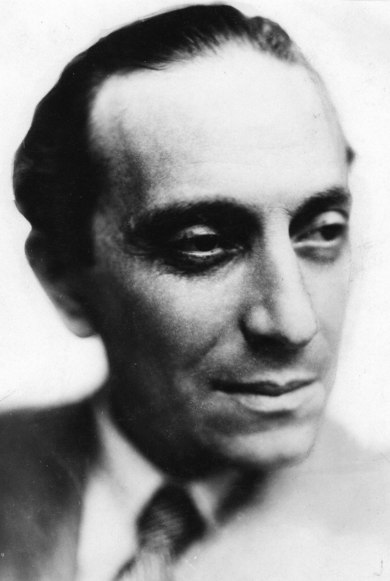 Proof, too, that music of this ever-underrated genre can be as inspired and memorable as anything 'serious' – sometimes more so. In Paul Abraham's exquisitely beautiful tenor song "Reich mir zum AbschiedW (from Viktoria un ihr Husar of 1930) we sense, with hindsight, a goodnight to a vanishing Europe that was soon destroyed in the conflagration of World War 2. A highly successful operetta composer, the Hungarian Jewish Abraham (pictured right in 1931) escaped to Cuba and then the US, but in 1946 experienced a devastating breakdown, attempting to conduct an invisible orchestra amid the ferocious traffic of Madison Avenue, New York. He spent the rest of his life in mental hospitals, including a spell in Germany being treated by an ex-Nazi. Now at last some of his jazz-age operettas are being revived by Barrie Kosky at the Komische Oper, Berlin, where we hear audiences can't get enough of the likes of Roxy und ihr Wunderteam– in which an English bride runs away with the Hungarian national football team.
Bard Summerscape ends this weekend with music celebrating the emigré composers of Hollywood, "Art after the Catastrophe" with Hindemith, Strauss and Korngold's Symphony in F sharp, and a concert performance of Die tote Stadt. The distance of time is finally allowing music that was suppressed for every reason other than its inherent nature to have its belated day in the sun
A Passover prayer from 1941 acquires an intense emotional charge and philosophical power
rating
Explore topics
Share this article