Angela Barnes, Blackheath Halls review - a pessimist turning the tables |

reviews, news & interviews
Angela Barnes, Blackheath Halls review - a pessimist turning the tables
Angela Barnes, Blackheath Halls review - a pessimist turning the tables
From the personal to the political in gag-filled show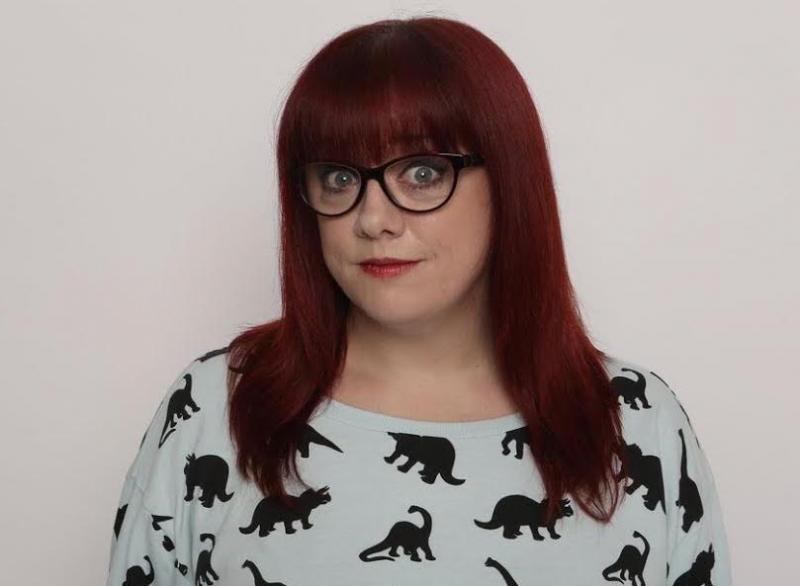 Angela Barnes has an inclusive, conversational style that makes the gig feel like a night out with a pal
Angela Barnes is one of life's pessimists, she tells us at the top of the hour, but she's trying not to be so world-weary, and to turn negatives into positives. And, while there's so much awfulness going on around us, why not try to lighten the mood a little?
In Rose-Tinted she does just that, talking a mile a minute with observational comedy shot through with some acute political point-making and some very fine one-liners in a show packed with gags. After a preamble about being a catastrophist – her glass isn't just half-empty, it's lying shattered on the floor – she launches into a masterly takedown of the Brexit shambles.
If leaving the European Union means the end of Lidl shops in the UK, Barnes wants no part of it, as she rhapsodises about the bounty to be found in her local branch's "surprise aisle". Mentions of Jacob Rees-Mogg and Boris Johnson get the requisite response here, but Barnes isn't going for easy targets; rather she unfolds a tightly written description likening our Brexit experience to a godawful family holiday where nobody ends up where they want to be.
Barnes covers a lot of material – about the joys of passing the age of 40 but how rubbish the 1980s were, the unintended comedy of television subtitles (she's hard of hearing), not being to sing in tune, being woefully bad at hosting corporate events, and accidental vajazzles. She also talks about her mental health problems as a teenager, recounted without awkwardness but with a lot of affection as she recalls a key worker who helped her greatly. She was a woman called Babs whose un-PC approach to life still resonates with Barnes, as when she inadvertently made a sexual reference to a keen young sales assistant who was selling her running shoes.
The running shoes were for the Couch to 5K app as Barnes has recently taken up running, which surprises her as she admits to being lazy. She doesn't have a bucket list for that reason – "Too much admin" – but is trying to be healthier.
Barnes's style is friendly and conversational, making the audience feel like it's a night out with a pal, but there's some spice here too, and she ends by describing her own #MeToo moment on the London Tube, and how she managed to turn a ghastly experience into a positive one. The finale is an inclusive feminist rallying cry, and there's a very fine callback as she leaves the stage.
Angela Barnes is touring until 28 June
Barnes covers a lot material – from the joys of passing the age of 40 to accidental vajazzles
rating
Explore topics
Share this article