Elf Lyons, Komedia, Brighton review - bonkers, brilliant and a bit of bare bum |

reviews, news & interviews
Elf Lyons, Komedia, Brighton review - bonkers, brilliant and a bit of bare bum
Elf Lyons, Komedia, Brighton review - bonkers, brilliant and a bit of bare bum
An endearing personal journey into why guinea pigs hate their loving, attentive owners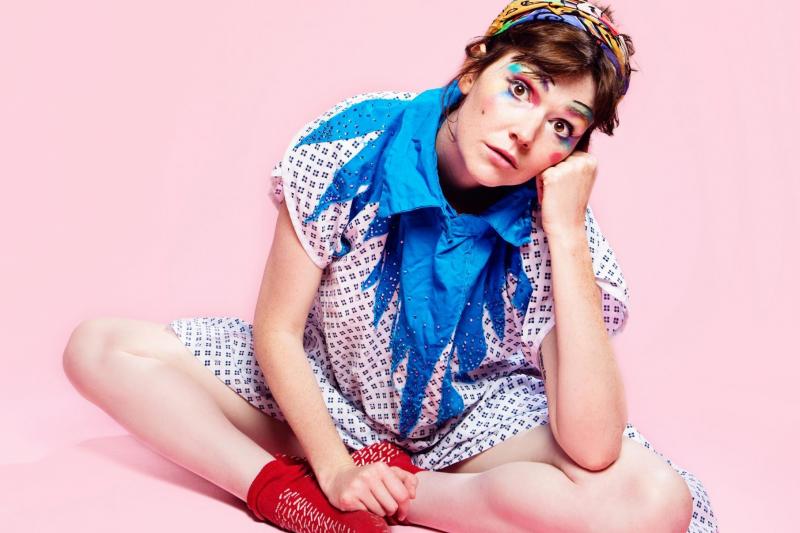 Elf Lyons' new show, Love Songs To Guinea Pigs, has moved away from her usual slapstick and absurdist mimicry into new realms of traditional stand up. She cites the reason as being unable to do mime on the radio, but there's a more serious reason for the switch.
After ChifChaff, her Edinburgh show last year, and a string of shows involving ballet, hula hooping and ice skating, the comic found herself in bed, paralysed from the waist down. What came next was corrective spinal surgery, adoption of two guinea pigs, a bout of depression, a break up, and a return to the stage.
Her personal experiences make up the narrative arc of the hour long gig, which starts with the ending first. It's a mish-mash of different strands pulled together via her beloved guinea pigs, who hate her. The pet part is told through soliloquous diary excerpt reading, dramatic adaptations of their inner monologues and singalongs. Who knew there was such thing as a Mumsnet equivalent for guinea pig care? But there is, and her presentation of the thread around why guinea pigs might hate their owners, bought to life in accomplished character interpretation and parody voices is brilliant.
There's also feminism, from a witty smackdown of a stag do coming in to sit in the front row of her show because they were too drunk for a strip club, to a bit about how much she loves her body – for what it does on the stage and how it makes her feel and how talking in odd voices keeps predatory men away. Elf dresses in a bedazzled hospital gown that doesn't do up at the back - showcasing often, via lunging into the audience and bending over to retreive a misbehaving mic, both a surgery scar and her bumcheeks. She loves her cellulite, because "when it rains, all the little animals can come and drink water from the rock pools of my thighs." She really seems to mean her 'take me as I am' schtick, and although clearly still recovering from her ordeal – her confidence perhaps isn't at 100% - there's a really endearing quality that is separate from the overt ego drive or false self-deprecation usually associated with standup comics.
Her roaming accents that start as South African and end up as French, when impersonating an Australian are hilarious. The little physical flourishes of "ooh matron" leg kicks, waiting-for-impact facial expressions and her impeccable timing all birth plenty of (often uncontrollable) laughs from the audience. The one person that does leave, Elf bills as someone from her catholic mother's book club.
There's a lot thrown in that at times feels disconnected, but just like her accents, it doesn't seem to matter that the story doesn't always match the source. Her tales of trying to win over Ian McCulloch and Clara Cupcakes as she listens to them deep throating their water bottles, choking on their cucumber or getting a bit horny with each other in their cage as she lies in bed a night, is a comfortable crash mat for a far more personal tale of recovery, pain, heartbreak and loss.
Elf Lyons is touring until 21 November 2020