The Glastonbury of the Mind: Hay turns 25 |

reviews, news & interviews
The Glastonbury of the Mind: Hay turns 25
The Glastonbury of the Mind: Hay turns 25
After a quarter of a century, the festival on the Welsh borders keeps on growing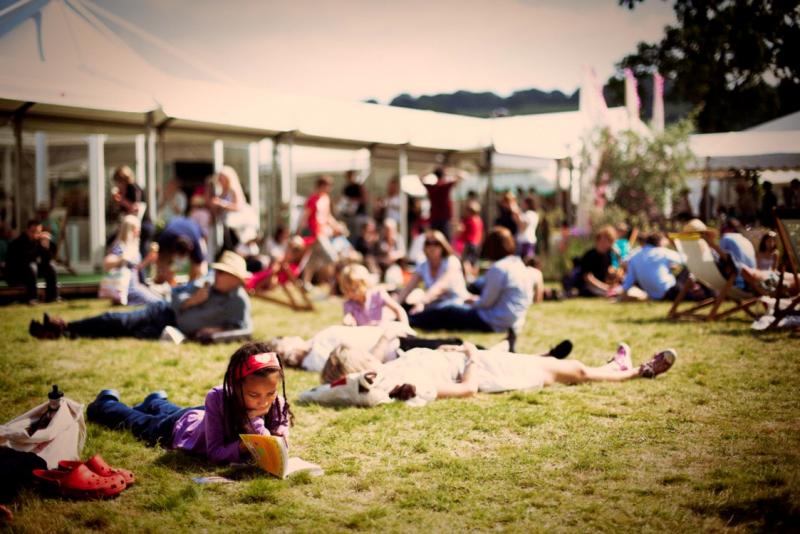 Secular pilgrims continue to be drawn to the Hay Festival
Apart from "I did not have sex with that woman" and maybe "It's the economy, stupid", Bill Clinton seems never to have said anything quite as memorable. Indeed, of all the phrases with his name attached, none is quoted quite so tremulously as Clinton's description of an event that takes place annually on the border between England and Wales as May makes way for June.
Clinton's "Woodstock of the mind" is actually a misnomer. The Hay Festival, which is celebrating its 25th birthday, is much closer to a Glastonbury of the mind. It occupies its place in the calendar with an ever greater sense of belonging each passing year while it proliferates across the globe: among offshoots are one just up the road in Merthyr Tydfil and another in Kerala. Most recently, Hay dropped in on Budapest. The encampment of tents may have migrated from one end of the town to the other over the years, the sun has often disappeared behind rain-heavy clouds, but secular pilgrims continue to be drawn to a place which is already remarkable as the home to the world's largest agglomeration of second-hand bookshops.
The year Clinton visited was a high watermark in Hay's flirtation with superstardom. The late Christopher Hitchens, who for years was Hay's in-house sabre-rattler, may have walked out, but the rest of the festival's audience was happy to bask in the white heat of the former president's charisma as he talked about foreign policy and fielded a soft question about his only previous visit to Wales to visit Dylan Thomas's writing hut in Laugharne as a Rhodes scholar. There's never been anyone quite as stellar since, but then Hay is much more about ensemble casting.
That said, this year there are more than enough stars to go around, not only for adults but also fans of children's literature. Tim Minchin in conversation and in concert gets the festival off to a resounding start today. As ever with Hay, there are far too many well known names to mention, but other the comedians and entertainers who will follow Minchin are David Walliams, Marcus Brigstocke (making a daily appearance as a satirist), Mackenzie Crook, Stephen Fry, Mark Watson and Jack Dee. If that illustrates the way in which comedy has crept to the core of what Hay is and does, in the manner of Latitude, the meat and drink of the festival remains the open invitation to wander around the heads of the leading writers and thinkers. This year the list of novelists explaining themselves includes Hilary Mantel, Salman Rushdie, Mario Vargas Llosa, Helen Simpson, Ian McEwan, Mark Haddon, Andrew Miller, Lionel Shriver, Ian Rankin, Alan Hollinghurst, Martin Amis, Jeanette Winterson and William Boyd.
Some of these novelists - Atwood and Winterson included - are among the writers invited by festival director Peter Florence to set a series of 25 questions for all-comers to mark the 25th anniversary. The idea is that answers to the likes of "what makes you laugh?" and "what piece of writing has most changed your heart and mind?" will form a sort of composite portrait of the way we live now.
Meanwhile there are the intellectuals who are sometimes but not always also politicians – among them Boris Johnson, Alistair Darling and Michael Ignatieff, who is giving the annual Raymond Williams lecture, as well as Joan Bakewell, Simon Schama, Bettany Hughes, Alain de Botton and Jung Chang. Husband-and-wife act Michael Frayn and Claire Tomalin (pictured right by Angus Muir) make their appearance on the second weekend, him to talk about farce, her about Dickens.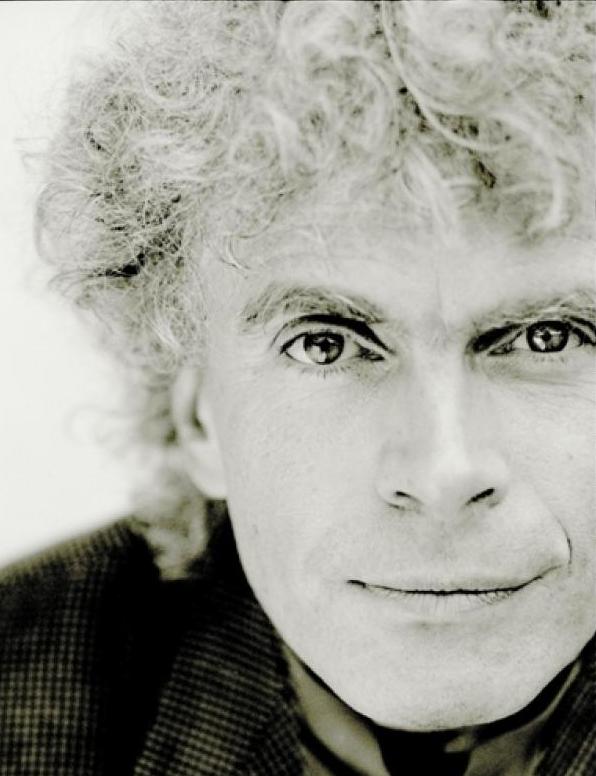 Harry Belafonte will be on hand to talk about and introduce Sing Your Song, the new documentary about his life kicking down doors and punching through glass ceilings. Simon Rattle (pictured left by Matt Hennek) is making his debut.
There's more music than can be listed, but it's only appropriate that the two biggest names on the roster should hail from Wales: Bryn Terfel and Cerys Matthews. In other Welsh events, writer Owen Sheers and NTW producer Lucy Davies will talk to Allison Pearson about NTW's The Passion of Port Talbot and introduce its film version The Gospel of Us. Keeping it strictly local will be Karl Miller lecturing on the writings inspired by the Black Mountains. One of the writers he'll be hymning is the Reverend Francis Kilvert, curate over the river from the river from Hay-on-Wye in Clyro for seven years from 1865.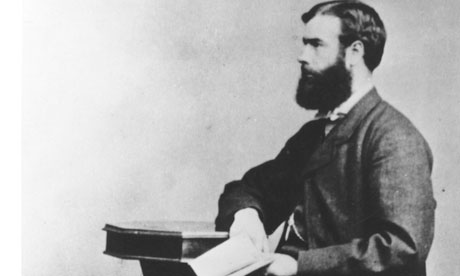 "I like wandering about these lonely, waste and ruined places," wrote Kilvert in the diary which is a priceless record of mid-Victorian Wales at the dawn of the railway age. He had an extraordinary eye for the endless rural rota, for nature's intoxicating variegations, the turn of the seasons from crushing heat to withering cold. As he walked tirelessly about the Wye valley, his response to the world around him gilded his prose with lush Wordsworthian tints. When trudging along the length of the Offa's Dyke path in the course of my book Bred of Heaven: One Man's Quest to Reclaim His Welsh Roots, Kilvert walked straight into its pages and, no doubt, will walk into the Bred of Heaven event at Hay on Wednesday afernoon. The Offa's Dyke path passes through Hay. For the next 11 days, it will feel as if the world itself is passing through too.
The meat and drink of the festival remains the open invitation to wander around the heads of the leading writers and thinkers
Share this article