Victoria Wood: 'Please could you repeat the question?' |

reviews, news & interviews
Victoria Wood: 'Please could you repeat the question?'
Victoria Wood: 'Please could you repeat the question?'
She was the most gifted comedian of her generation, male or female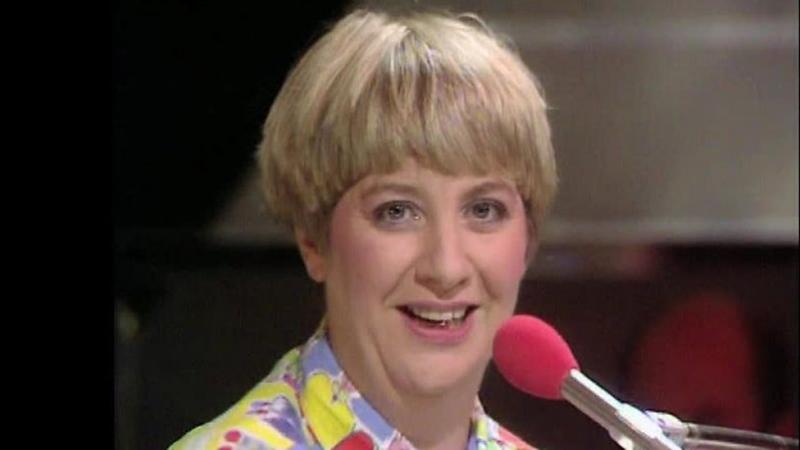 Victoria Wood: could handle half the tenors of a male voice choir
Victoria Wood was a very private national treasure. Not for her the tawdry catwalk of Twitter nor the klaxon of the confessional memoir. She wasn't comfortable talking to journalists and when she found one whom she could just about trust, she stuck with them.
That is how I found myself interviewing her many times over the years, and came to see past the carapace of jollity that was her performance persona.
The first time I met her was, weirdly, for a supermarket magazine. She could barely believe it herself, having endured quite severe food issues over many years. Inevitably those came up, and in due course I met her again when she gave her first interview after the breakdown of her marriage, which she dreaded having to talk about. Mostly, though, she roamed around the wonderful world of her work. I often got to watch her in action, rehearsing and recording Dinnerladies and rehearsing Acorn Antiques the Musical and then its slimmed-down reboot, which she directed herself.
She was perhaps a more confident writer than performer
The impression vouchsafed by that privileged access was of a woman who knew exactly what she wanted. Along with the talent to amuse and to move, unsurpassed in her generation of entertainers, she was an immensely hard worker. She pulled many an all-nighter to deliver the scripts of Dinnerladies and talked with bracing frankness about how unimpressed she was by people – producers, directors, egotistical actors – not prepared to put in a shift. I vividly remember what she thought of one great broadcasting panjandrum who came to interview her on autopilot.
Victoria – her friends all knew her as Vic – was certain of her gift without having a shred of arrogance. She was perhaps a more confident writer than performer. It was one thing to sell out the Albert Hall night after night with a stand-up show about her hysterectomy, but when she filled in as Mrs Overall for the two shows a week that Julie Walters took off, she worried that audiences thought they were getting second best. She shouldn't have.
Although the collaboration was mutually beneficial, Walters would be the first to admit that she owes her old friend a great deal. An enabler and celebrant of comic actresses, she created a platform for Celia Imrie and the young Maxine Peake, and wrote glorious roles for Anne Reid, Thelma Barlow and Thora Hird. All rejoiced in the generous imagination of Victoria Wood.
The first and greatest British product of the television talent show, her comic genius and unimpeachable integrity will be desperately missed. I am going to remember her most fondly of all from the time she brilliantly pulled the rug from under me in front of hundreds of people. The occasion was a stage interview at BFI Southbank which was holding a retrospective of her work. I introduced her with a long peroration about a distinguished career containing countless reinventions and marked by a refusal to look back. It went on a bit, but eventually I finished. She looked at me and with a mischievously straight face said, "Please could you repeat the question?"