Interview: Anne-Marie Duff plays Margot Fonteyn |

reviews, news & interviews
Interview: Anne-Marie Duff plays Margot Fonteyn
Interview: Anne-Marie Duff plays Margot Fonteyn
The turbulent life and loves of the prima ballerina
Anne-Marie Duff as Margot Fonteyn
Anne-Marie Duff doesn't really resemble Margot Fonteyn. Blonde, fresh-faced and blue-eyed, she has nothing of the exotic, olive, Latin complexion that Fonteyn inherited from her Brazilian grandfather. And she never learned ballet, even if, with her long, lean frame and elegant swan neck, she looks more like a dancer than the rather more compact Peggy Hookham of Reigate (as Fonteyn started out in life).
But Duff is a tremendously versatile actress, "one of the best around," according to the director Otto Bathurst, who chose her to play the prima ballerina assoluta, in
Margot
, his biopic which goes out on BBC Four on Monday.
It's the third instalment in a loose trilogy, opportunistically packaged with two others about Enid Blyton and Gracie Fields under the supremely naff series title Women We Loved. None of the three heroines fully matches this description, however.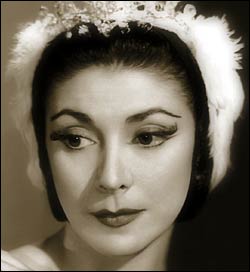 Margot (right) was certainly an object of fascination: an adored, remotely glamorous cosmopolitan being who entered the height of her fame just as London itself was about to swing globally. But was she truly loved, either by her public, or by the men in her life? The film offers some highly ambiguous answers. "There are certain things you never asked about Margot," Bathurst allows. "She was protected territory, hallowed ground."
Researching the role, Duff found rich material in Meredith Daneman's 2004 biography, on which the script is partly based. "It was fabulously detailed and helpful, and one of my first points of reference," she recalls. "It's always useful to have all the build-up to the point at which you start the story. This was an incredibly interesting, colourful, eventful time, and I found Margot to be a funny, sexy, very ambitious, stylish woman."
The narrative begins shortly before Rudolf Nureyev's defection to the West from the Soviet Union in 1961. Fonteyn was then on the verge of retirement, but the new and unexpected creative coupling with the vigorous young Tatar breathed fresh life into her career. Some believe it also reinvigorated her as a woman, despite the fact that Margot was married to Dr Roberto Arias, also known as Tito, a shady Panamanian diplomat and playboy.
"Within the film we suggest that she and Nureyev did have a relationship," Duff says. "And that's Meredith's take on it too. With that level of physical intimacy, you know, there's lots of sex in the world of dance, and this would just be another way of communicating with each other. But, well, who really knows what goes on between two people?" At 39, she is slightly younger than Fonteyn was when she met Nureyev, while her co-star, the Dutch actor-rock musician Michiel Huisman, is slightly older than his character, making the age gap between them only eleven years instead of, as in life, nineteen. But Duff's severe, scraped back chignon and unflattering early 60s make-up help maintain the illusion (it's a very vanity-free performance).

A greater sleight of hand was required to disguise the fact that neither of the two is a trained dancer, even though Margot contains 15-20 minutes of ballet scenes. "We knew there would have to be dance doubles - there's no way you can busk ballet," Duff says. "So we learned the choreography and, within those sequences, there would be shots that are clearly us and brilliant young dancers to do the footwork. I was very lucky because we worked with the Ballet Boyz and, because of their affiliation with the Royal Ballet, not only did I have classes for about six weeks but I went into that building [the Royal Opera House] an awful lot. I sat in daily class, watched rehearsals, talked to people who knew Dame Margot, and young dancers who are in the company now.

"It was a real privilege and I got to see lots of different aspects of it, things that most young dancers would only dream of. I was just breathing it all in and it was lovely to immerse myself in a world of which I knew absolutely nothing. I was a real ballet virgin and for me it was completely fascinating. I did sit there a couple of times thinking, 'Crikey, I wish I had done ballet as a wee girl,' because it would have been lovely just to have felt that pretty. Though it was also infuriating: I would fall in love with it one day and then the next day just think, 'My God, why would you put yourself through this? It was a very, very tight schedule and a little tense. I was aware that I had to look like a dancer but, once we'd shot all the dance, things got a bit easier. I finished the job and ate lots of cake. Back to my own slobby self."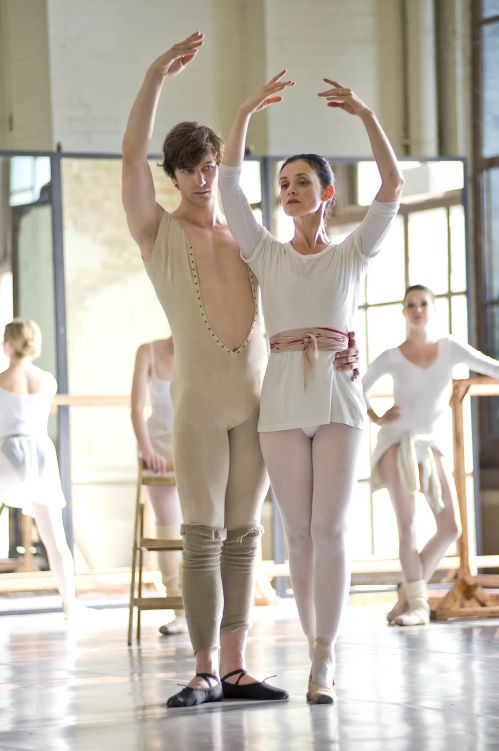 But the greatest challenge of all was to penetrate beneath the brittle high-sheen veneer of Fonteyn's glamour. The dancer remained, for many who knew her, an elusive, even inaccessible figure: "She had an extraordinary presence - you're born with that," recalls Michael Nunn of the Ballet Boyz. "I saw her near the end of her life and she was frail but still beautiful. She had an aura. But as a person? I don't think anyone knew who she was."
Maintaining a sense of mystery is something Duff knows about: she and her husband, the fast-rising actor James McAvoy (who is nine years her junior), could easily have become another telly-tabloid celebrity couple, but they have successfully kept themselves well away from the spotlight. "There was a certain enigmatic quality to Dame Margot; I think it was sort of a protective thing," Duff says.
"Don't you find that about icons ? They keep something back and that's what makes them fascinating and charismatic. They aren't people who spill all over the press about their private lives. And it's a weird dichotomy about dancers: they have this very immediate physical connection with each other. But you have to be patient to make the more personal, more intimate connections."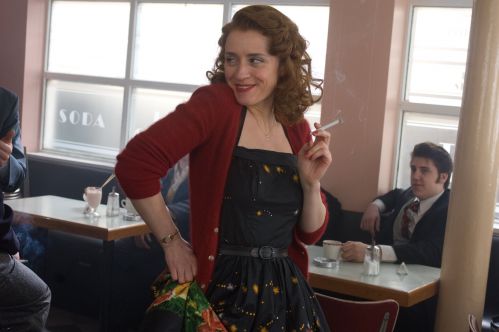 Duff too is proof positive that the roles don't need to dry up once you're past the first flush of youth: today she is one of Britain's hardest-working and most in-demand actresses. Aside from the recent exertions of Margot - which was shot in a brisk 19 days, and in which she appears in all but four scenes - she will shortly be seen as John Lennon's errant mother Julia in Nowhere Boy. She also plays Tolstoy's youngest daughter, Sasha, in The Last Station, released in February. Elsewhere, she has inhabited characters from Elizabeth I (in the BBC's The Virgin Queen, pictured below left) or Cordelia and Joan of Arc (both on stage at the National Theatre) to Fiona, the salt-of-the-earth Mancunian chav in the Channel 4 series Shameless.
In some respects, Fonteyn's could be viewed as a rather sad life. Her mother, BQ (Black Queen), played by in the film by Penelope Wilton, seems like an archetypally domineering and manipulative stage mum, but Duff insists their bond was much more positive. "She was very pushy when Margot was a child, but they both profoundly loved the bones of each other, and her mother knew when to step back. So it's not that dysfunctional a relationship."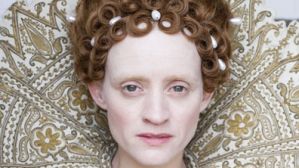 More drama was to come: an assassination attempt against Tito in 1964 left him paralysed, and the need to provide medical care for him kept Margot on her toes until her 60th year. There's almost a touch of Michael Powell's great film The Red Shoes in this tale of the ballerina who danced and danced herself into the ground, and Bathurst says he regards Fonteyn as a woman who suffered under her destiny and lack of luck in love.
However, if there is anything uniting so many of the women that Duff has played, it is the fact that they are made of steely stuff, and it comes as no surprise to learn that she sees Fonteyn rather differently. "People make crazy choices, because the boundaries between real life and story and passion and art can all become a bit blurred for a lot of performers. And Margot had her tragedies, although I would contest the fact that she thought of herself as a tragic figure in any way. I don't think she considered herself a victim and that tension is kind of interesting. We know from her terrible choice of men that she had some issues, and I'm sure her friends must have been frustrated with her sticking by Tito, or falling for Rudolf, when there were plenty of gorgeous men around who would have treated her fabulously. But that's exactly what makes her intriguing."