The King Who Invented Ballet, BBC Four |

reviews, news & interviews
The King Who Invented Ballet, BBC Four
The King Who Invented Ballet, BBC Four
David Bintley takes a look at Louis XIV's impact on classical dance
Monday, 14 September 2015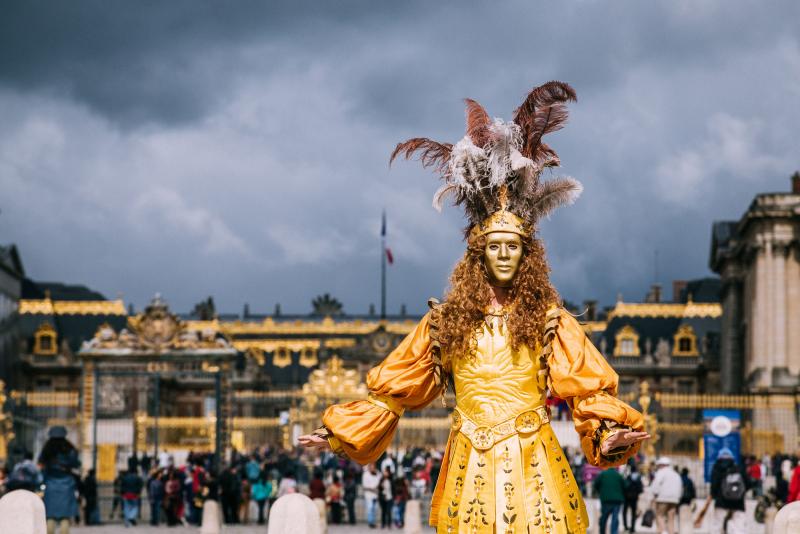 Sun King on a rainy day: this BBC documentary tries to uncover the rock'n'roll monarch behind the golden mask.
Someone more unlike Louis XIV than David Bintley is hard to imagine.
The latter comes across on TV as the most pleasant, unthreatening, mild-mannered of Everymen; unthinkable that he would order the massacre of Protestants or proclaim, "l'État, c'est moi." Yet the quiet poise with which he glides down the Hall of Mirrors in Versailles at the beginning of The King Who Invented Ballet reveals what Bintley has in common with the legendary absolute monarch: he's a classically trained ballet dancer.
As Director of Birmingham Royal Ballet, Bintley has created a new short piece inspired by the Sun King – whose dancing was so good that as a teenager his appearance was the climactic moment of an epic 13-hour piece called Le Ballet de la Nuit. To give his own piece context, Bintley must learn more about the king, and the dance style the latter learned, mastered, and established as art. The documentary follows him to Paris, where he speaks to archivists and Baroque dance specialists, who explain why Louis XIV's dance talent mattered: 17-century French court society counted graceful deportment a prerequisite for social dominance.

The idea of an elite caste choosing to be defined by its physical assurance is for me one of the most interesting parts of this phase in ballet's story, but Bintley's excitement is reserved more for the dance itself. Plentiful footage of Baroque dance being done in period costumes serves to fix its bent-legged, wrist-twiddling aesthetic firmly in the viewer's eye, though some more explanation of how it differs from modern ballet might have been illuminating – we get only tantalising morsels, such as, "What is parallel is not beautiful [in Baroque dance]".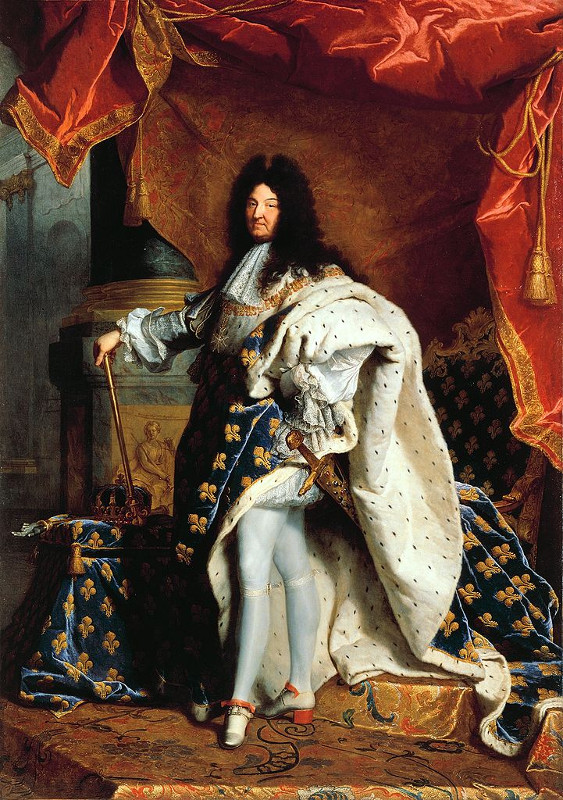 My favourite factoid came courtesy of a discussion of the famous 1701 Hyacinthe Rigaud portrait of the king (pictured right), in which the monarch puts his best foot forward with a well-turned thigh (though that shapely limb in fact belonged to a body double rather than the 63-year-old Louis). The portrait's open-legged stance is the Fourth Position of classical ballet, and was chosen because – unlike its tight-shut brethren First, Third and Fifth Positions – it connoted majesty. Is this because it so obviously allows the sitter's crown jewels to hang free, I wonder? Speculation on the royal gonads is delicately avoided on screen, but we do learn that after this portrait, Fourth Position became "the de facto stance for the wealthy and powerful."
Ballet, we gather, was the Baroque equivalent of Putin-style prime ministerial jogging, incontrovertible proof of virility and command. Of course that makes its present, unbreakable association with feminine grace a matter of interest, and the documentary reveals how Louis XIV, by appearing in a ballet with women, set the scene for the emergence of professional female dancers. He also established professional dance training, in the form of a school that became the Paris Opéra Ballet School, and instructed Pierre Beauchamp to work on a system of notation which – though no longer used – was a significant breakthrough in dance's transition to recognised art form.

Bintley's original ballet, The King Dances, follows the documentary. Focusing on Louis XIV and Cardinal Mazarin, it plays with contrasts between public assertions of manly assurance, and private fears and fantasies, some of which get rather bizarre, the poor king in his white nightie being apparently plagued by visions of gold-horned imps in codpieces and his Cardinal dressed up in a shiny red devil-suit. William Bracewell, a young dancer whose panache on stage has distinguished him in previous BRB productions, plays the king's part well, combining fey elegance in the dream sequences with rock star hauteur in his gold sun suit at the end. But the plotless ballet's 40 minutes drag, despite the spare, skillful Baroque homage of Steven Montague's original score, and the BBC's editors do not solve the usual close-up vs panorama dilemma of ballet filming by opting for frenetic cuts between the two perspectives.
Still, the documentary-plus-performance format is a good one. If anyone from BBC Four is reading, you know what would be a great follow-up? Tamara Rojo investigating the rise of the ballerina as the ne plus ultra of dance, followed by a performance of La Sylphide. Fingers crossed...
Speculation on the royal gonads is delicately avoided on screen
rating
Share this article