Best of 2014: Top 13 Films, 13-6 |

reviews, news & interviews
Best of 2014: Top 13 Films, 13-6
Best of 2014: Top 13 Films, 13-6
First in our two-parter best of the year countdown
Tuesday, 30 December 2014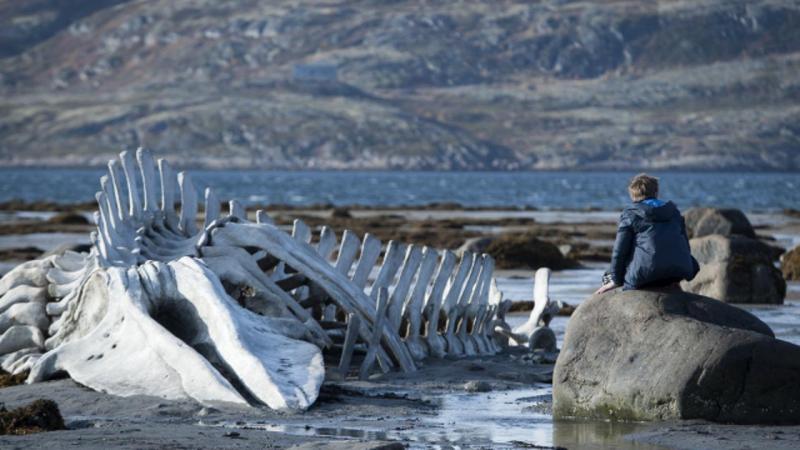 Andrei Zvyagintsev's 'Leviathan' places high on our list
In 2014 theartsdesk film team presents their picks of the year with a list of 13 diverse titles from great homegrown and international directors. Thirteen is the number of theartsdesk film critics who voted in our end-of-year poll so we have compiled our list so each of our wonderful writers can act as a champion for one of their personal picks. Sci-fi, comedy and thrillers feature alongside slow cinema and experimental arthouse, showing off a range of tastes.
13. Camille Claudel 1915 (dir. Bruno Dumont)
The power of Camille Claudel 1915 was in its ruthless austerity. Stripping it bare of dialogue, music, colour, even of make-up on the brutally naked face of Juliette Binoche, Bruno Dumont created the film year's starkest aesthetic.It was deployed in the tragic tale of Rodin's former muse and amour, who was consigned to an asylum by her family and consistently denied the right to release. The film covers only three days early on in her three-decades ordeal, when a visit from her priggish brother stamps out all hope. With very little to play against beyond a cast of barely speaking non-professional actors, many with mental issues, Binoche holds the film as only a true titan of the cinema can. Its muteness speaks volumes about the psychological torment of all women who suffer in silence at the hands of male cruelty. Jasper Rees
12. Gone Girl (dir. David Fincher)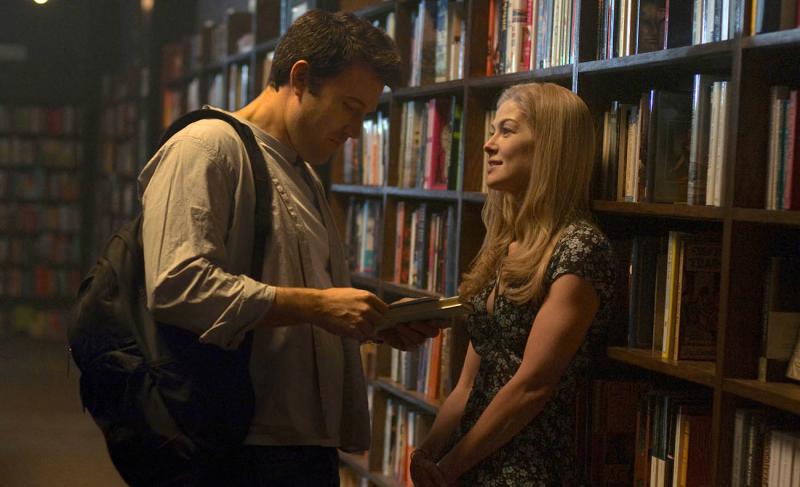 If you analyse it too much, it all sounds too clever by far – a perfect marriage that unravels into a snake pit of deception, a tantalising tale of mayhem and double-cross told by a pair of unreliable narrators, and all filtered through a babble of social media and blood-sucking TV journalists. But thanks to the technical brilliance of director David Fincher, as well as his sound instinct to trust Gillian Flynn, author of the original novel, to write the screenplay, Gone Girl is a multi-layered tour de force. The fact that it owes debts to classic thrillers like Double Indemnity or Dial M For Murder offers some markers to steer by, while Fincher's lead actors Ben Affleck and a revelatory Rosamund Pike navigate the startling shifts of tone and tempo with Oscar-worthy aplomb. And who knew Fincher could be funny too? Adam Sweeting

11. Her (dir. Spike Jonze)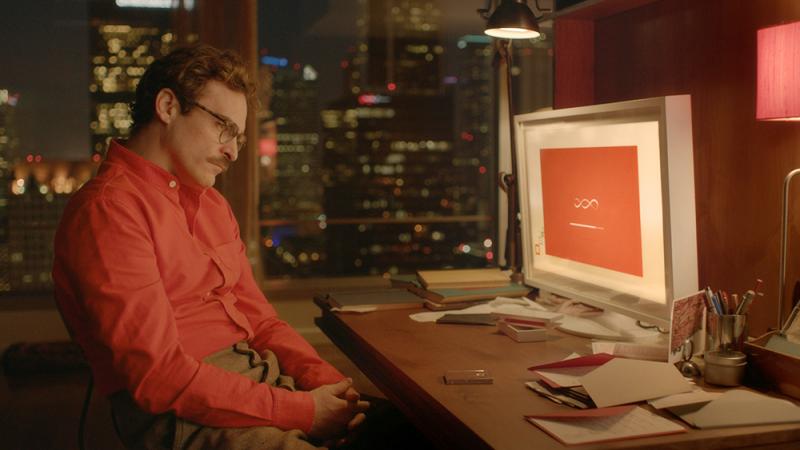 Like all the best sci-fi, Her sheds as much light on the present as on a possible future. While its depiction of a world where people spend more time in virtual relationships than actual ones could not be more modern, at the same time this story of a man who creates the perfect woman – always supportive, always understanding, always sexually available – and falls in love with his creation only to come a cropper when she develops an autonomous agenda is as old as the Greek myth of Pygmalion. But while most classics of the genre are dystopian, director Spike Jonze's vision is relatively benign, from the stylish production design (which suggests the future's bright, the future's orange) to the subtly amusing Oscar-winning script. Above all, this is a convincing love story, one that stimulates the brain as much as the heart. Ellin Stein
10. Winter Sleep (dir. Nuri Bilge Ceylan)
At 196 minutes, Turkish master Nuri Bilge Ceylan's Palme d'Or winner Winter Sleep (Kiş Uykusu) is a huge film in every sense. The director brought a strong sense of classical Russian literature to the winter landscapes of Anatolia, here looking unrecognisable from his previous Once upon a Time in Anatolia. Ceylan himself has acknowledged the influence of Anton Chekhov, while theartsdesk suggested that Leo Tolstoy was another figure looming over the film. There's certainly something of Tolstoy in its hero Aydin (Haluk Bilginer), who's confronted in the course of the film by issues of both personal responsibility, in relation to his wife and sister, played by Melisa Sözen and Demet Akbağ respectively, and by his responsibilities in the wider local society of which he is the "king of a small kingdom".The playing of these lead three roles (pictured, Bilginer and Sözen) is marvellous, especially in two long and sustained – and theatrical – scenes that precipitate the inner journey of the film's central character. Winter Sleep is majestic film-making on a rare scale, but a work which wears its length lightly. Tom Birchenough
Overleaf: we count down numbers 9-6
9. Pride (dir. Matthew Warchus)
A delightful British movie with a terrifically strong cast including Imelda Staunton, Andrew Scott, Dominic West and Paddy Considine. Set in 1984 during the miners' strike, it tells of a group of London gays and lesbians who raise money for a Welsh pit village. At first there's little empathy between the two groups but gradually the mining community get in touch with their inner disco queens, while all learn the real meaning of tolerance and friendship. It's tear-jerking without being schmaltzy, and you don't have to be gay, a lefty or hate Margaret Thatcher to enjoy a genuinely moving story deftly told with a lot of humour – and some fabulous music. Veronica Lee
8. 12 Years a Slave (dir. Steve McQueen)
Slavery in all its savage and brutal fury was brought to the screen with unremitting force by the filmmaker Steve McQueen, whose biography of the African-American freeman Solomon Northup survived a last-minute surge of affection in the direction of Gravity to snare the Oscar for Best Picture. And talk about contrasts: one a movie quite literally disconnected from earth, the other a harrowing reminder of the ghosts that walk amongst us still, as the preternaturally gifted Lupita Nyong'o reminded viewers in her own Oscar acceptance speech (one for the Academy annals, incidentally). Quite why it has taken a British director and leading man (the great Chiwetel Ejiofor) to tell so decisively American a tale is a question worth pondering, though larger questions of the capacity for cruelty – and the perverse charge that can accompany it – burned through every moment of Michael Fassbender's astonishing performance as Solomon's nemesis, the drunken Edwin Epps. The film wasn't and isn't for all tastes but it remains one for the ages. Matt Wolf
7. Leviathan (dir. Andrei Zvyagintsev)
In one of many jarring sequences in Andrei Zvyagintsev's turbulent Leviathan, the teenager Roma, who resents his young stepmother Lilya (Elena Lyadova) and his father Kolya (Alexei Serebryakov) for marrying her, takes a distraught walk at low tide on the Arctic Barents Sea shore. Suddenly, he shares the frame with the skeleton of a beached whale that must have died from lack of oxygen, though if that suggests modern Russian, the monster of the title is implacable state power. Zvyagintsev's chilling, marine-paletted masterpiece, which draws ironically on Thomas Hobbes's social contract theory and the Book of Job, is a bitter condemnation of endemic corruption in the Putin era. Increasingly vodka-steeped, red-faced Kolya fights a losing battle to save his family house from the ex-mobster mayor (Roman Madyanov), who plans to tear it down and redevelop the land. Inexorably, he's betrayed by everyone – the cops, the courts, the church, even Lilya. Is it still Russia's destiny, the movie asks, to wage war on its people, as it did under Stalin? Graham Fuller
6. The Grand Budapest Hotel (dir. Wes Anderson)
Ralph Fiennes proved to be a humorous revelation in Wes Anderson's warming, welcoming and, of course, whimsical comedy caper which paid homage to those directors from the golden age of Hollywood such as Ernst Lubitsch and Preston Sturges whose energy, verve and quick-wittedness he so wonderfully emulates. The Grand Budapest Hotel is cinema at its most delightful: it rattles along right up to its abrupt ending which reminds us of the power of engrossing storytelling, how we might get swept up in the rush to get to the denouement, but that we never really want great stories to end. Katherine McLaughlin
Sci-fi, comedy and thrillers feature alongside slow cinema and experimental art house
Explore topics
Share this article
Subscribe to theartsdesk.com
Thank you for continuing to read our work on theartsdesk.com. For unlimited access to every article in its entirety, including our archive of more than 10,000 pieces, we're asking for £3.95 per month or £30 per year. We feel it's a very good deal, and hope you do too.
To take an annual subscription now simply click here.
And if you're looking for that extra gift for a friend or family member, why not treat them to a theartsdesk.com gift subscription?