Blu-ray/4K Ultra HD: The Piano |

reviews, news & interviews
Blu-ray/4K Ultra HD: The Piano
Blu-ray/4K Ultra HD: The Piano
Jane Campion's colonial New Zealand masterpiece re-mastered
Tuesday, 06 September 2022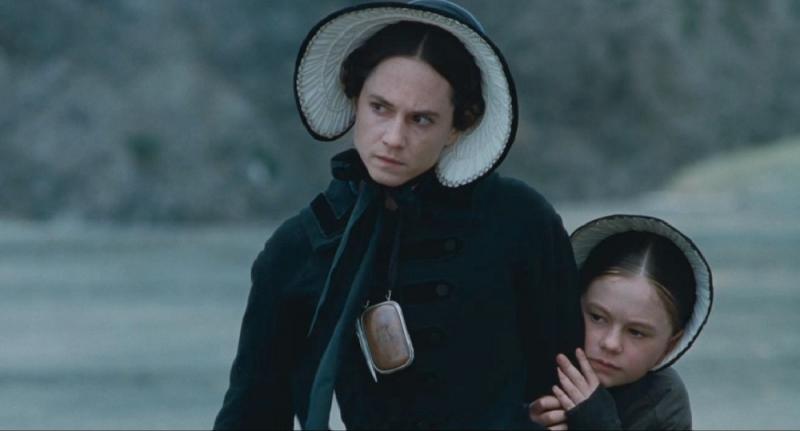 'My will has chosen life': Ada (Holly Hunter) and her daughter Flora (Anna Paquin)
Jane Campion's enigmatic, triple-Oscar-winning film looks as beautiful as it did when it was released almost 30 years ago. Holly Hunter (you can't help thinking she's been underused ever since, give or take her performance in Campion's Top of the Lake) is magnificent as the black-haired Ada, a mysteriously mute Scot who is sold by her father to frontiersman Alisdair Stewart (Sam Neill) and joins him as his wife in the wilderness of 19th-century New Zealand.
Ada brings her daughter and sign-language interpreter, Flora, the marvellous 11-year-old Anna Paquin, with her, as well as the precious piano that serves as her voice. The awkward Stewart makes his first mistake in refusing to let her bring it up from the windswept beach to his house. The love-struck George Baines (Harvey Keitel), an unconventional neighbour who is more in tune with Maori philosophy – his face, like theirs, is tattooed - steps in to rescue it and changes the trajectory of Ada's fate. Though nothing is straightforward in The Piano.
This 4K UHD version by Studiocanal shows off the forest's luscious deep blues and greens, with Ada sinking into the mud in her black crinolines, and features new interviews with cinematographer Stuart Dryburgh (he sees the film as essentially a silent movie), production designer Andrew McAlpine and Maori adviser Waihoroi Shortland. It includes an interview with Campion and producer Jan Chapman, shot in 2003, as well as Campion's 2006 short, The Water Diary.
The film has been criticised for its inauthentic portrayal of the Maori characters, especially in the Bluebeard shadow-play scene where they attack the stage, believing the play to be real, but Shortland is philosophical. This wasn't, he says, "a dumb native reaction. No, it was a real reaction from people who'd never seen a shadow show before." And he approached the movie as, inevitably, someone else's story, with the Maori element as an interesting backdrop. He provided a way for Campion "to walk safely in my world, with me at her back."
It's a testament to The Piano's power that revealing production secrets doesn't spoil the magic. Though Stewart's house appears to be shot on location, in fact it was partly studio-based, as the light on the forest floor "is very flat and dull," says Dryburgh.
More sleights of hand: McAlpine imported trees, ran water-pipes up through their trunks and, with sprinkle-heads on top, created an instant rainstorm. And that black mud? In fact the earth was clay-based and blonde, so he imported "nasty leftover coal waste" and dug it into the land.
The original plan had been to use a baby grand piano, but it was deemed too difficult to shoot with the lid up. Hunter was initially horrified at the tinny sound of the table piano that was used, but grew to love it, playing the Michael Nyman score herself throughout.
"I am afraid of my will, of what it might do. It is so strange and strong," says Ada in a voice that Stewart hears in his head. The Piano remains as strange and strong as ever.
It's a testament to The Piano's power that revealing production secrets doesn't spoil the magic
rating
Explore topics
Share this article