The Big Sick review - enchanting romcom about mixed marriages |

reviews, news & interviews
The Big Sick review - enchanting romcom about mixed marriages
The Big Sick review - enchanting romcom about mixed marriages
Kumail Nanjiani's romcom about his own marriage has stand-out roles for Zoe Kazan and Holly Hunter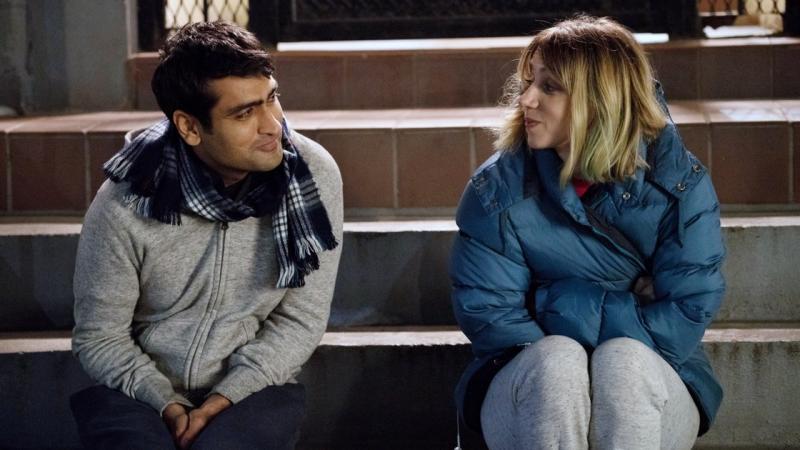 Kumail Nanjiani and Zoe Kazan in 'The Big Sick'
The Big Sick is an enchanting film from the Judd Apatow comedy production line. Don't be put off by the terrible title. There are two forms of sickness on display in the story of Kumail Nanjiani, a Pakistani American who plays himself in his own autobiographical romantic comedy.
The overt sickness is the one which afflicts Emily (Zoe Kazan). She and Kumail, a stand-up comedian/Uber driver, start dating after she heckles him at a gig. She spends half the movie in a coma, flirting with death, while Kumail loiters around the hospital, willing her to recover even though they have in fact broken up.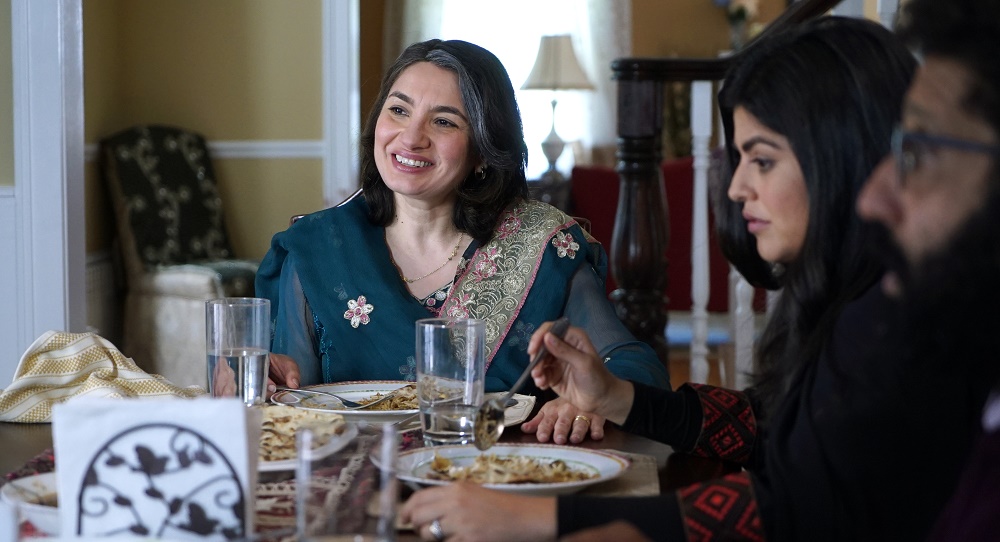 The reason for their split is at the heart of what might be perceived as a sickness in Muslim culture. Emily is white, so Kumail doesn't dare introduce her to his parents, who may have resettled in Chicago to give their sons a shot at all-American success, but still want to do things the traditional Pakistani way. His battleship of a mother (Zenobia Shroff, pictured above) arranges for a string of household interviews with nice young Muslim girls, who become progressively more beautiful as the film goes on. His father (Anupam Kher) and older brother Naveed (a lovely dopey performance from Adeel Akhtar), contented in their own arranged marriages, form part of the inspection committee.
Kazan is engaging as a knowing flirt, and you mourn her absence when she falls ill. The hole at the heart of the film is swiftly occupied Emily's parents as they swoop into town and displace Kumail from the bedside. It's wonderful to catch sight of Holly Hunter as Emily's straight-talking mother Beth, who throws her weight around when she attends one of Kumail's gigs. She's nicely supported by Ray Romano as her dull, awkward husband Terry, an ardent fan of Forrest Gump (Hunter and Romano pictured below). Their story deftly confronts the reality that romantic marriage, as opposed to the arranged variety, can be mixed in another sense.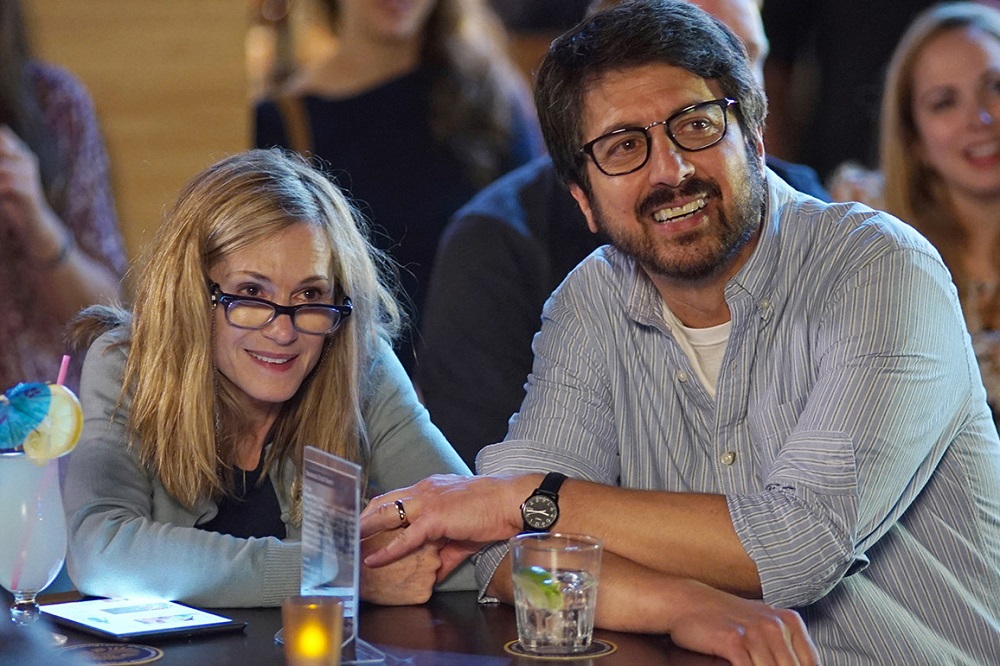 The script is co-written by Nanjiani and the real-life Emily, Emily V Gordon, and directed by Michael Showalter with a light comic touch that acknowledges the story's deep undercurrent of serious emotion. Kumail's fellow wannabes at his comedy club – a wisecracking coterie of braggarts and misfits – supply background colour, but the foreground is where the film's heart is, in the faultline along which the immigrant is obliged to walk, pacifying an origin culture while assimilating into an environment with other rules. "Why did you bring me here if you don't want me to have an American life?" Kumail asks his mother, to which there is no answer but hurt scowls and wounded silence.
There's plenty of comedy in these cross-currents, too. Terry asks Kumail how he feels about 9/11. "We lost 19 of our best guys," he says. That joke couldn't have been written a decade ago. Kumail's stand-up routine is about explaining Pakistan to Midwesterners. The Big Sick does that too, with heart and style, wit and warmth. The only serious quibble is that Nanjiani looks way too old to play his younger self.
The film's heart is in the faultline along which the immigrant is obliged to walk
rating
Share this article