The Deminer review - life on the edge in Iraq |

reviews, news & interviews
The Deminer review - life on the edge in Iraq
The Deminer review - life on the edge in Iraq
One man risks literal life and limb in this fascinating war documentary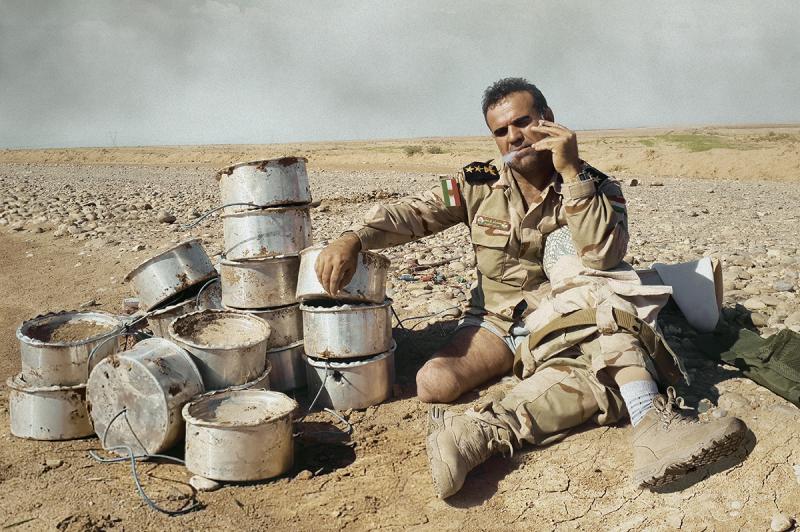 Major Fakhir has deactived thousands of mines in and around Mosul
Major Fakhir is a deminer, responsible for disarming hundreds of mines around Mosul every week. His American counterparts know him by a different title: Crazy Fakhir, a man who rides the edge of his luck, constantly in imminent danger.
Yet to him, death is nothing compared to the heavy conscience he would carry by doing nothing.
The Deminer is an extraordinary insight into the life of Major Fakhir, compiled from around 50 hours of amateur footage. Armed with little more than a pair of wire cutters and a knife, Fakhir tackles a variety of bombs with worrying abandon: he hacks around landmines with a pickaxe, throws buckets of explosives across the ground, and calmly cuts triggers from booby-trapped cars. It can often look reckless, but Fakhir is far more concerned for those filming him – their clumsy footing is more likely to kill them than his purposeful movements.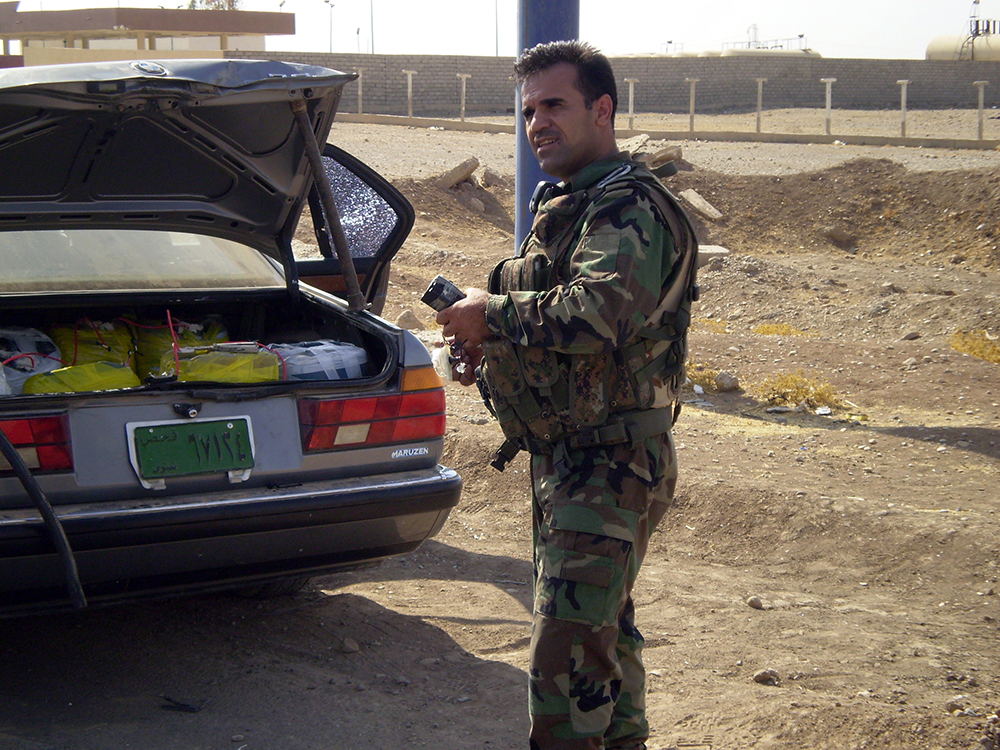 The footage was filmed by Fakhir's fellow soliders over 10 years, and found in an old suitcase by his adult son, Abdulla. Here it has been expertly assembled by directors Hogir Hirori and Shinwar Kamal to chart Fakhir's time as a deminer from the 2003 Iraq invasion to the rise of Daesh. We join him on patrol, stumble across makeshift bombs, and experience the panic of an attack – it's truly engaging storyteling.
The disarming scenes in particular are wince-inducingly tense, continuously soundtracked by radios begging Fakhir to leave the mines. Like his colleagues, you can only watch and pray as he marches across streets and fields, nonchalantly digging up packages. In one terrifying instance, he is defusing a house rigged with mobile phone detonators, when his landlord rings him to complain about late rent. These are Hollywood-level sequences with real consequences.
Fakhir acts as an enigmatic lone wolf, driven by a quiet but vague determination that he must continue demining until he dies. This is in contrast with his family, 75 km away in Duhok, who spend every moment fearing for his life. His wife Sheyma falls asleep to family videos on her phone, while Abdulla restlessly Googles ways to help his father. They're both torn between their pride and their concern, traits that Fakhir doesn't share for himself.
At a time when Middle Eastern conflicts are back in Western news, The Deminer offers an unparalleled look into the reality of living in a community torn apart by war. Fakhir and his family humanise what can feel a world away, giving you a taste of the fear, adrenaline and heartbreak experienced daily by thousands. It's hard to know how much the editing simplifies Fakhir into a heroic everyman, and obviously the soldiers would only film what they'd want seen, but it doesn't detract from a powerful and surprisingly cinematic story.
Fakhir and his family humanise what can feel a world away, giving you a taste of the fear, adrenaline and heartbreak experienced daily by thousands
rating
Share this article