DVD: Fall of Eagles |

reviews, news & interviews
DVD: Fall of Eagles
DVD: Fall of Eagles
Ambitious if plodding dramatisation of the decline and fall of the imperial houses of Europe
Friday, 06 September 2013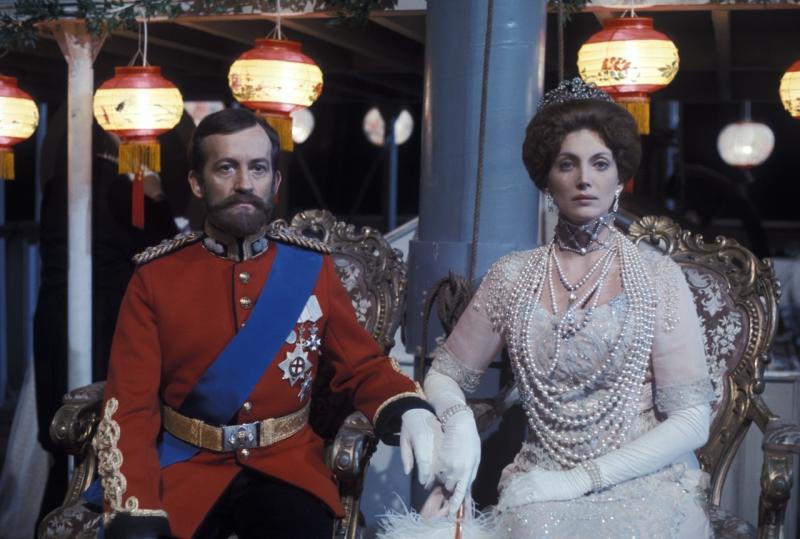 The ill-fated House of Romanov: Charles Kay as Tsar Nicholas II and Gayle Hunnicutt as Empress Alexandra
Fall of Eagles, a 13-part series which combines history and lavish costume drama, was first broadcast in the same year as The World at War. But while one continues to be seen as landmark television 40 years after it hit our small screens, I vouch that few have heard of the BBC's Fall of Eagles. Both productions at any rate testify to a time when broadcasters were not afraid of length (Simon Schama's The Story of the Jews, currently on BBC Two, seems to defy what has become the usual three-part BBC format with its five episodes).

Though half the length of The World at War, Thames Television's epic World War Two documentary, the ambition of Fall of Eagles is still impressive. Directed by David Cunliffe (The Onedine Line, Flambards), and narrated by the excellent Michael Hordern (more a familiar film and television face than name or stand-alone voice) this drama-documentary covers a 70-year span, taking us into the drawing rooms of the three great imperial houses which dominated Europe in the 19th century – the Hapsburgs, the Romanovs and the Hohenzollerns.
We begin in 1848, the year of revolutions, and eventually arrive at 1917, with Europe embroiled in war and with each of the three ruling dynasties having fallen. Yet momentous events are kept at arm's length. Artists' illustrations take the place of archive footage in the first few episodes, fleetingly illustrating a squirmish here and a violently quashed uprising there with jumping (camera-animated) graphic prints of the period. This does little to relieve a hopelessly dated feel. And we are left in no doubt this is old-fashioned top-down history – the clue is obviously in the title – which the pioneering The World at War, with its devastating first-hand accounts, wasn't.
The huge cast features the usual Seventies BBC drama stable, with a superb turn from Patrick Stewart as Lenin – impenetrable, cunning, coolly yet utterly ruthless, seductive. And Charles Kay is almost as good as a hesitant, primped and pampered though not unsympathetic, Tsar Nicholas (pictured). Still, this is a series that, 40 years on, might appear an odd and somewhat plodding mix of narrated world history and court drama.