DVD: A New Leaf |

reviews, news & interviews
DVD: A New Leaf
DVD: A New Leaf
A forgotten, blackly comic gem from Elaine May and Walter Matthau
Saturday, 05 December 2015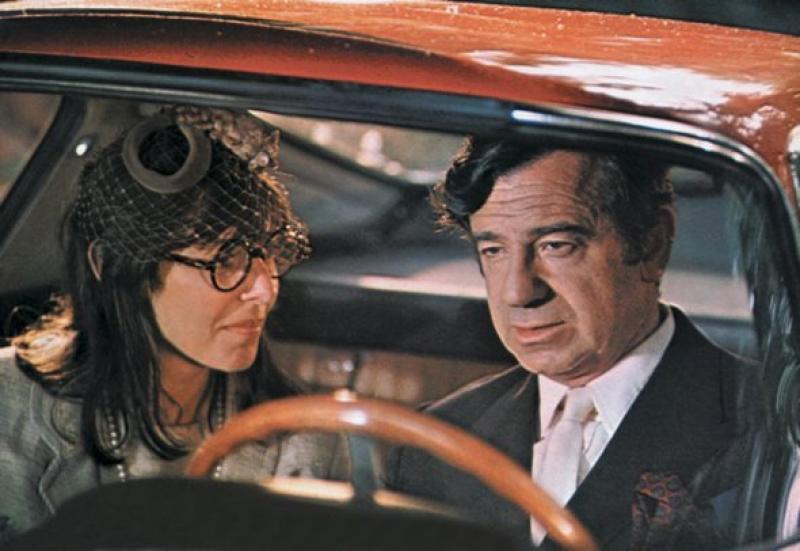 Till death do you part: Henrietta Lowell (Elaine May) and Henry Graham (Walter Matthau)
A Seventies comic classic, almost unseen in Britain, starring Walter Matthau and Elaine May? Sign me up. A New Leaf's first pleasure is its casting, which goes intriguingly against physical type, drawing superb responses from its stars. The hangdog Matthau plays an upper-class playboy, while May just about hides beauty she never showed much interest in.
His would-be Bluebeard is eager to "mur-
marry
" her fabulously wealthy, eligibly unworldly, lonely wallflower botanist, to replace the fortune he's carelessly spent. As his canny Mancunian butler, played by George Rose, observes: "It's the only way to acquire property without labour." Rose is part of a memorable supporting cast who had minor careers as character actors, yet are perfect facets of this small jewel.
"I can respond to any romantic activity with urbanity born of disinterest," Matthau's asexual cad declares, squeezing all the juice from a script mixing aphoristic repartee, physical humour, and the astringent black comedy of his patiently murderous intentions. The warming touch of sentimentality comes in May's clumsiness and timid, shrinking, vulnerable naïveté.
A New Leaf was critically admired from the start, but troubled in its production and public reception. This would be the puzzling pattern of May's career as writer-director, which ended with the notorious, absurdly expensive Warren Beatty-Dustin Hoffman flop Ishtar (1987). Unlike her partner in their iconoclastic, satirical Sixties stand-up act, Mike Nichols, whose long career of glossy sophistication went stellar with The Graduate, May routinely over-shot, over-spent, fought the studios and lost. There's a phantom, three-hour version of A New Leaf, typically taken out of her hands and slashed by more than an hour, in which Matthau actually commits two murders, radically altering everything. Headily sharp tone, wit and performances snap, fizz and pop in the arsenic-laced cocktail which remains. The digitally restored print is part of an immaculate home video debut, as a DVD-Bluray double edition.