DVD: The Tango Lesson |

reviews, news & interviews
DVD: The Tango Lesson
DVD: The Tango Lesson
Sally Potter plays herself in a story about film-making, tango dancing and love
Tuesday, 18 September 2012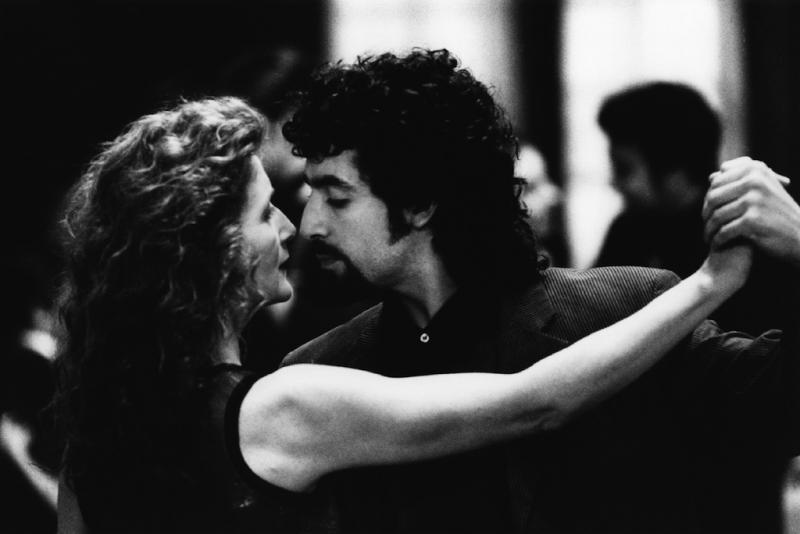 Sally Potter falls in love with her dance teacher, the incomparable Pablo Veron
It's a brave director who not only plays herself but also sings and dances in a story based on real events. After obsessively cleaning her table, Sally Potter (Orlando) sits down to write the screenplay for a film called Rage. Inspiration comes in visual flashes that, filmed in vivid colour, tell the story of three supermodels mysteriously murdered during fashion shoots in Paris.
But the project is doomed because Potter refuses to make the compromises suggested by her backers.
Meanwhile, though, she has taken up dancing. Wandering into a Paris theatre she is entranced by Argentinian tango dancer, Pablo Veron and his partner. She asks Veron to give her lessons in return for a part in a movie. Beautifully filmed in black and white in London, Paris and Buenos Aires, The Tango Lesson is the story of the unfolding relationship between master and pupil. Things soon get complicated, because it turns out that learning to dance means learning difficult lessons about male/female relationships; Veron demands total acquiescence, but Potter is a control freak.
Before becoming a film-maker, Potter trained as a dancer and, as the film progresses, we see her rapidly mastering the intricate footwork of the tango; yet she doesn't have the grace or relaxed sensuality of her tutor. While he exudes confidence, she is all anxious angularity. Control is one issue, the other is frustrated desire; she is falling in love, he is keen to avoid romantic attachment. When Rage gets ditched in favour of a film about learning the tango, the balance of power inevitably shifts as Potter asserts her authority as director.
Although dominated by a love story, primarily this is a film for dance buffs. The dance sequences are exceptional, though not always joyous; but conducted in English, Spanish and stilted French, the affair is clichéd and predictable. The couple seem so ill-suited and their acting, especially when hampered by speaking a foreign language, is not really credible enough to convince you otherwise.
Watch the trailer for The Tango Lesson
Although dominated by a love story, primarily this is a film for dance buffs
rating
Share this article