Film on Demand: Skeletons |

reviews, news & interviews
Film on Demand: Skeletons
Film on Demand: Skeletons
Watch Nick Wheatfield's award-winning film now on theartsdesk
Thursday, 27 September 2012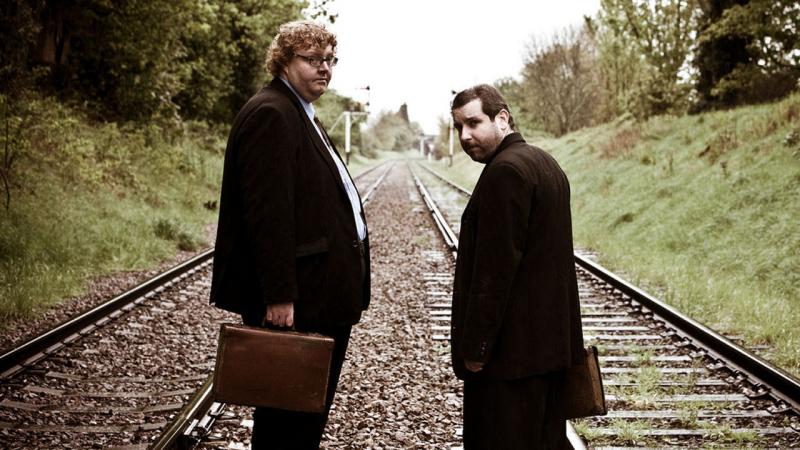 Ed Gaughan and Andrew Buckley in 'Skeletons'
Nick Wheatfield's surreal comedy Skeletons won the Michael Powell Award for best new British feature at the 2010 Edinburgh Film Festival, and deservedly so. An off-beat film combining British eccentricity with a high-concept hook, there is more than a touch of Beckett about the central characters, Davis and Bennett, played with oddball appeal by Andrew Buckley and Ed Gaughan.
The former is small and ferret-like, the other huge and ginger, and together they trudge the countryside between assignments, quarrelling about professionalism and the moral merit of Rasputin v John Lennon.
Their job as "emotional exorcists" is to extract the skeletons in the closet of their clients, often couples who desire a clean slate with each other. Using The Procedure, the pair step into their memories and reveal their darkest secrets and deepest lies. Not only are the characters compelling and the plot lines ingenious, but the estimable Jason Isaacs puts in a winning turn as Davis and Bennett's boss.
Watch Skeletons now for £3.49 pay-per-view on theartsdesk