The Incident |

reviews, news & interviews
The Incident
The Incident
Pictures of Lily: Jane Linfoot brings the metropolitan discourse to west Yorkshire
Wednesday, 23 November 2016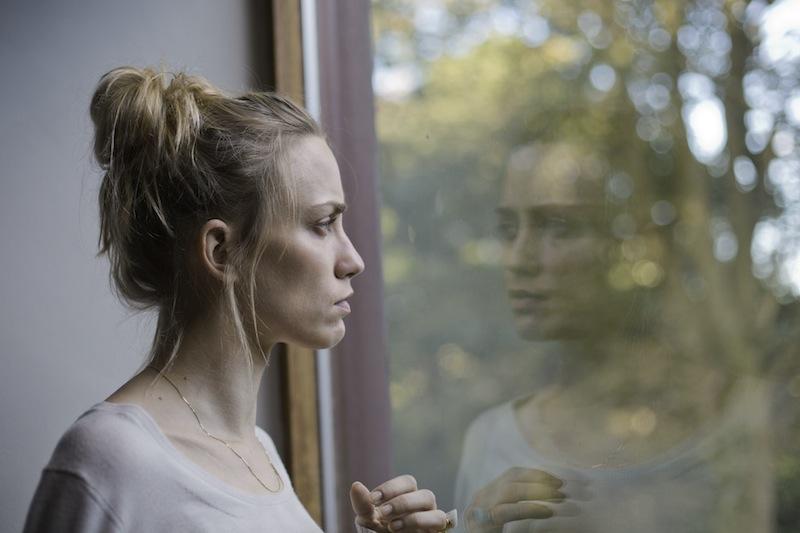 Through a glass darkly: Ruda Gedmintas as Annabel
A pale young girl – we see her blurred reflection in a window – is hanging out at a pizza joint. She follows a customer, Joe, a handsome young architect, out to his car, where he's waiting for his order, and flirts with him, smoking and dancing beside the open window, asking him if he's married. She's a teenage wastrel in her tiny shorts, ballet slippers and shiny jacket. Next thing – there's no explicit sex on view – he's paying for her services and heading home. But she's taken note of his number-plate and we know there's trouble ahead.
Director Jane Linfoot was nominated for a BAFTA for her short film Sea View. This is her first full-length feature and it doesn't quite deliver the goods, though it does have a quietly disturbing, Joanna Hogg-like quality, only without Hogg's wit and verve. But director of photography Pau Castejon Ubeda has a masterly way with faces, allowing larger-than-life expressions to expand slowly. Tasha Connor as 14-year-old Lily has a fascinating feral strangeness and Tom Hughes as Joe has a wide-open quality that's at odds with the secret he has to hide from his gallerist wife Annabel (the impressive Ruda Gedmintas, recently in TV drama The Strain).
There are moments where the gulf between the two women is deftly portrayed
The couple have an isolated, tasteful modernist house (a second home, presumably) in the west Yorkshire countryside, all wood and glass and Scandinavian understatement – it's like a fourth character in the film (shades of Joanna Hogg's Exhibition). So cold take-away pizza is not a welcome guest, and Annabel, as blonde and modernist as the house, asks some awkward questions – why pizza, why cold, and why did Joe buy an air-freshener but no petrol for the car? And finally, why doesn't he respond to her advances on the summer lawn after dinner? Joe decides he has urgent business in London, even though they're about to sell the house and host a leaving party, brimming with champagne and arty guests.
It doesn't take Lily long to re-enter their lives – she's begging for money at the station when Joe leaves, and Annabel overhears her having sex in a public toilet; in a poignant scene, we see Lily washing her face afterwards. Face-washing is one of the most effective tropes in The Incident – both Lily and Joe are always at it, though in differently appointed bathrooms. "Oi, slag," calls out a boy who we saw in the first scene at the pizza place, and Lily hands over money to him. He's pimping her out.
Later Annabel, who's newly pregnant, sees Lily getting into a van with an older man. It stops at traffic lights behind Annabel's car as she drives home, and she finds herself staring at Lily's face in the rearview mirror (blurred reflections are another trope). The contrast between the two woman is stark – Lily in her grubby jacket and mini-skirt, Annabel in her silky, understated metropolitan stylishness.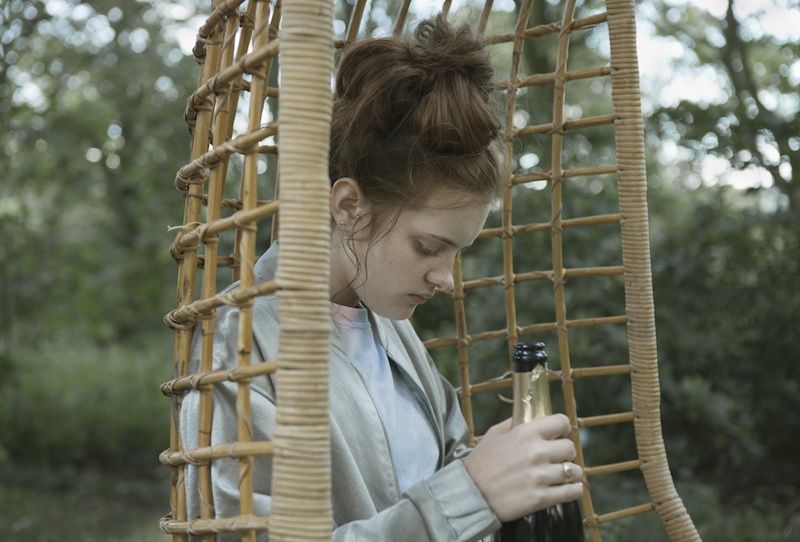 The vulnerable Lily feels the contrast keenly herself and soon she's found the house, having spotted that number plate, and avails herself of the champagne and other amenities (Tasha Connor, pictured above). In the film's most dramatic scene, she stands over the sleeping Annabel with a stocking pulled over her head. But Lily means no harm. She just wants Annabel to "see" her. Which she does, but not in a good way, and the police get involved. Eventually the game is up for selfish, immature Joe, though the film never manages to explore the relationship between him and Annabel in real depth.
Linfoot's treatment of the privileged versus the disadvantaged also doesn't quite get off the ground, though there are moments where the gulf between the two women is deftly portrayed. "Maybe there are some activities you could take part in?" suggests Annabel to Lily when they meet as part of a victim-liaison programme after Lily's arrest. "What do you do when you're not at school?"
Connor's feral strangeness is fascinating and Tom Hughes has a wide-open quality
rating
Explore topics
Share this article